A Connecticut based company owned by Phil Tepfer has launched an entire clothing range made of recycled plastic in an attempt to reduce the amount of plastic that keeps getting dumped in landfills every day. And ever since the inception of this idea in November 2009, the company has recycled enough plastic to fill 8 football fields almost knee deep with the clothes created from this plastic.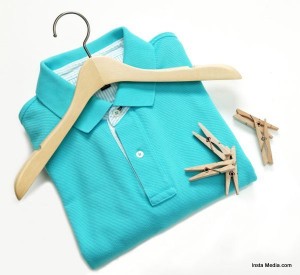 Tepfer and business partner Charlie Bogoian started their initial venture titled SailProud when they were seniors at Babson College, Boston. The clothing brand they developed with organic cotton and recycled plastic. was primarily targeted at yachters and sailors. The eco-T. Shirt started making waves in the market, and Tepfer and Bogoian soon renamed their brand as LiveProud.
Since then, the company has been renamed again to what it's known in the market today, Kenai Sports (pronounced as Keen-Eye). And the company has moved on from selling these T. Shirts just sailors to target a wider audience, college students and college athletic departments.
The initial sales started at Babson and then moved on to other areas like Harvard University, the Keuka College in New York and the Rosemount College in Pennsylvania. One of the many barriers the company faced during the initial days was getting leads in universities that already had tie ups with several corporate giants to use and promote their products. These companies usually agreed for non-payment in exchange for featuring their logos on the T. Shirts worn by the students of that particular university.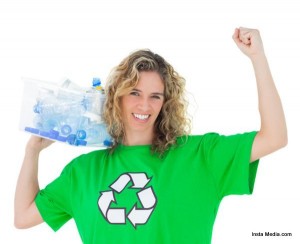 However, the company managed to find its way into smaller universities and gradually build their reputation enough to be noticed by bigwigs. Last year, the company sold 600 T. Shirts to the athletic department of Keuka College which ordered the T. Shirts in order to show its commitment to responsibility and teamwork. While the T. Shirts were divided among the 280 athletes of the department, the rest were given away to students in order to boost the brand's marketing campaign.
Under the new name, Kenai Sports, the company has started selling more T. Shirts to customers. And its owners have since then, learnt a lot about sales, clothing designs, branding and tradeoffs of local and Asian manufacturing. Tepfer and Bogoian have also been honored by a local as well as a national magazine for their efforts towards environment sustainability and innovation.
In the year 2009, Kenai Sports reached a revenue of $110,000. This increased to $210,000 in just two years. And in year 2013, Kenia Sports managed to stick to the $200,000 mark. The owners though, claim that their target is to reach a revenue of $900,000 in the near future.