Portability is one of the things that everyone wants in their products, especially their smartphones. Not only we want to stay connected wherever we go, in addition, we also want the facility to charge our phones. One of the best solutions to this is solar chargers. However, these might not be applicable everywhere. You won't be able to use them at night or when it is cloudy for too long. Therefore, we need to also find some other alternative. At present, amongst a range of other alternatives, kinetic energy charger systems stand out as one of the most feasible. You can use them anytime you like. Furthermore, depending upon what type of charger you buy, these could also be your motivation for working out.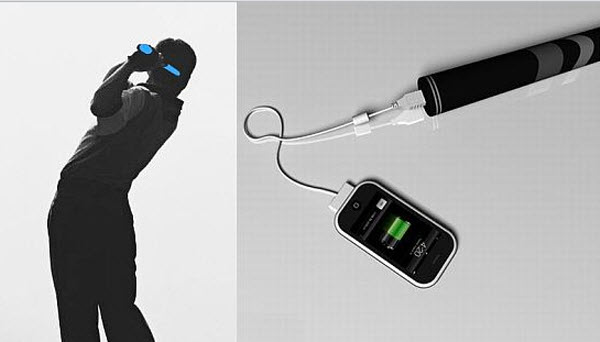 Kinetic energy is the cleanest form of energy, which is omnipresent in every moving object and can be stored by various techniques for optimum power conversion. The different forms of kinetic energy are vibrational, rotational and translational, which are obtained by vibrational motion, rotational motion, and motion from one location to another respectively.
Trends in kinetic energy charger systems
1. Viber Burst
The number of cell phones in Australia is drastically increasing and at present it crosses the strength of population there. Hence, the need of cell phone charges, which can be used anywhere without the availability of electrical power has also increased there. A designer student, Josh Pell from Swinburne University of Technology, Melbourne, Australia, has developed 'Viber Burst' to harness kinetic energy. This is a tiny device, which can be strapped to hands, bag or any moving parts including your shoes. This can charge your cell phones in less than two minutes.
2. Etive
Passionate hikers, adventurers and outdoor campers usually face problems in charging their electronic equipment with undependable solar and wind energy chargers. Industrial designer Kyle Toole has designed a dependable charger, dubbed as Etive, for hikers who could get renewable energy by using their muscle power. Etive can be tied up to the legs of hikers and it harvests the vibrating shock forces occurring during walking.
3. Freecharge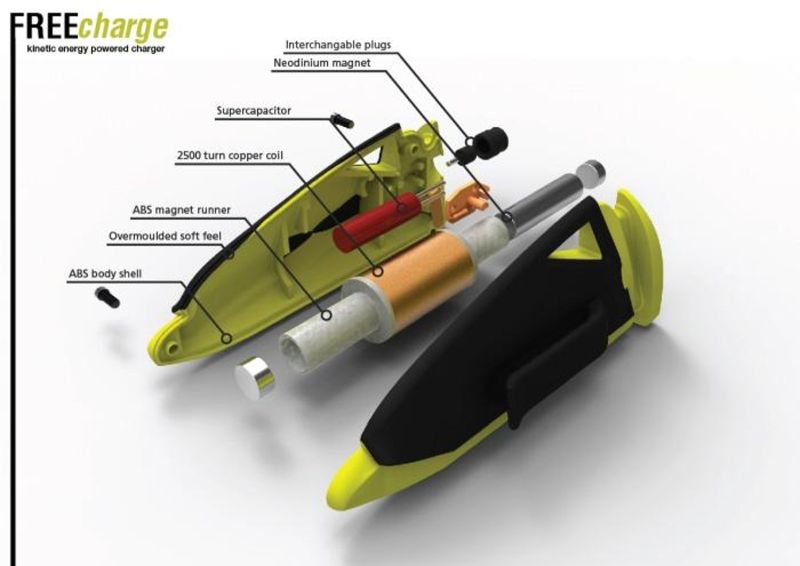 Product designer from UK, Joe Mattley has designed a kinetic energy charger for tiny electronic devices such as cell phones and named it as Freecharge. It can be secured in any pocket or can be clipped to suitable piece of cloth. Freecharge works on the principle of converting kinetic energy to electricity and has a powerful sliding magnet and 2500 turn copper coil in a solenoid arrangement.
4. The nPower PEG:
It is the world's first kinetic energy charger and is the prestigious product of Tremont Electric, from Cleveland, Ohio. You can keep it in your purse, briefcase or backpack and it generates energy while you walk, run, or ride. In an emergency, when you are not on move, just shake it and use. This is powerful enough to charge your mobile phone, GPS gadgets, MP3 players and many more.
Some Gadgets that contain kinetic energy charger systems
1. Flashlight Powered by body heat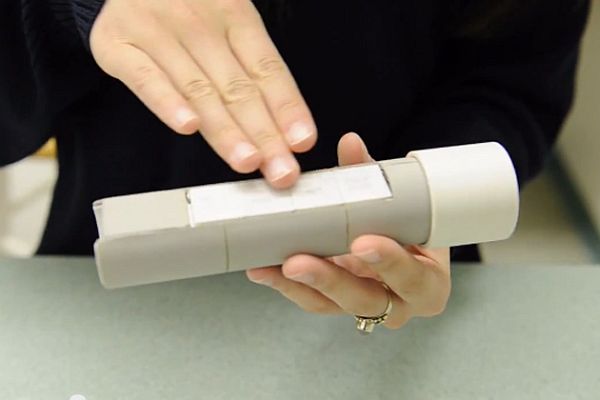 Situations occur when you need to do some work or move in the dark and suddenly you see there is no battery in the flashlight. This creative flashlight has come as alternative to save you in such situation. It is a thermoelectric flashlight that needs no batteries or charging form electricity. Moreover, it simply works on the heat released from your hands, which illuminates several LEDs. It needs a five-degree temperature and produces 5.4mW that produces light equal to five candles.
2. nPower PEG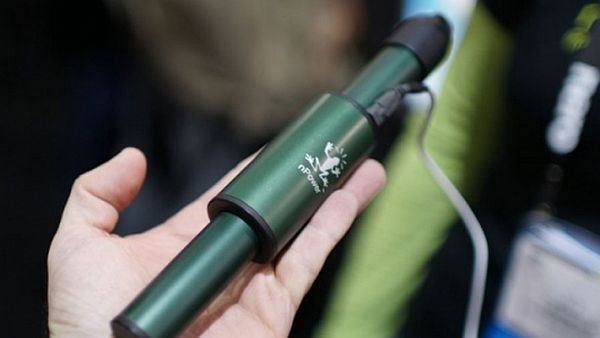 Walking is great way to burn calories than driving the car that releases toxic chemical gases. This compact device appears like a shock absorber. You can either hang it off your backpack or simply toss it inside the pocket. The kinetic energy by your walking or stepping movements is converted by this device and is then sent to the on board battery. Now you do not have look for power sources in case your devices run out of power.
3. Sleeping Bag that charges your gadget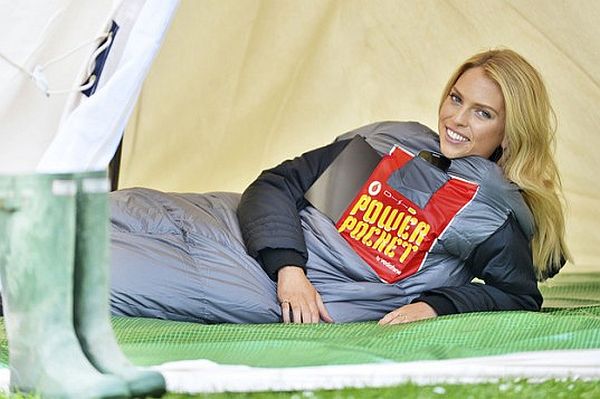 We all love camping and going to music festival and we all need sleeping bags to spend our nights. It's not always possible to have power outlets in such places, and the cell phone battery may not have enough juice to power the phone. Therefore, Vodafone released a sleeping bag that solves this problem by using thermal energy from body heat and this energy can be used to charge your devices.
4. Wind-powered Mobile phone charger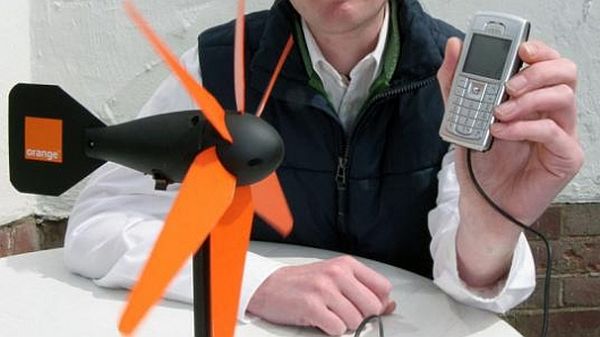 This mobile phone charger gives you the facility to charge your phones anywhere you need without depending on the sources of power. It uses the kinetic energy generated from a little work of the elbow. In addition, the charger is portable and can charge all types of phones.
5. Safety Laser for cyclist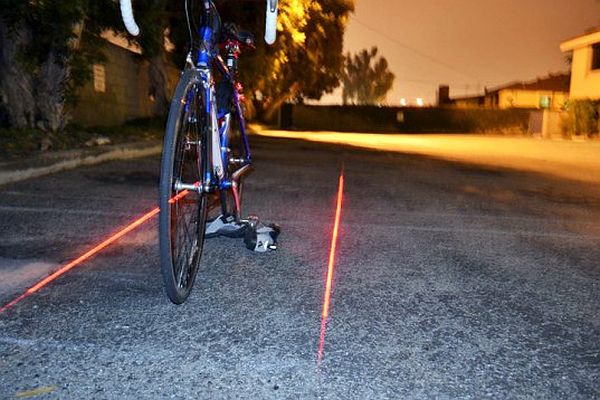 The laser gadget has been designed for the urban cyclist for safety measures. Cyclist are exposed to continuous danger while riding on the road. This laser device is charged with motion of the cyclist while cycling, and works to make the cyclist more visible on the road.
The benefits
There are vast benefits of kinetic chargers and some of them are listed below:
The above-listed gadgets produce clean, green and dependable renewable energy for charging your electronic gadgets.
You need not to struggle extra to generate power and these chargers can generate power while walking, jogging, cycling, or driving.
The gadgets are normally low cost and highly reliable.
Many of these devices can be carried in purse or your backpack.
In emergency, when you are not moving, you can move them and generate energy.
The lowdown
There are some precautions also to be observed with these kinetic chargers and some of them are listed below:
Do not expose them to fire.
Do not drop them in water.
Follow the instructions manual before operation.
The Impact
The usage of this clean green and dependable renewable is growing very fast and other forms of kinetic energy harvesting systems are under development nowadays.
Kinetic Traction Systems (KTSi), which is having a vast experience in flywheel making has designed an advanced flywheel-based system that converts mechanical braking energy of the trains into electrical energy. Later, this stored energy can be used to cater the power requirements of the train and rail traction power substations. Moreover, this high-speed carbon fiber flywheel technology is ideally suited for electrified rail and subway systems offering green cost effective energy storage and recycling solutions.
It is clear that renewable energy sources like kinetic energy can take loads of electricity needs. But, there is a scope of development for catering the sudden increased loads or continuous loads. At present, the developments are going in the same direction.