The motive was to create a smart kitchen tap equipped with induction heating technology. Consequently, Murray Sharp ended up designing a super flexible and efficient kitchen tap that he named the Lynx.
Perfect blend of function and purpose
Murray Sharp, the creator of Lynx ensured it serves the function and purpose just right. He has designed this kitchen tap in a way that it displays agility and flexibility. This is why he chose the name Lynx that is used in context of wild cats who have these two qualities. He explains how the entire project revolved around induction heating technology, to harness its full potential.
Further explaining he revealed how he followed a design philosophy that asks why not instead of why. How he decided to incorporate induction technology into the tap making and how he placed electronics strategically on the tap. How he decided to come up with a luxury design using induction technology that justifies its expensive price tag.
Design that is ultra-flexible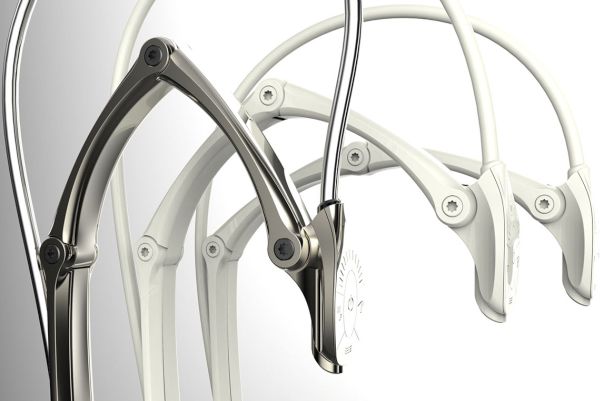 As a part of his smart strategy, Murray designed the tap body that is separate from the water supply. This strategic design serves more than one function. It keeps the electronic mechanism of wires away and safe from water supply, and it enables movement of the mechanical parts of the Lynx. Designed to have three pivot points, the tap is ultra-flexible as it allows the tap to move from 100mm to 280mm as per user's convenience.
Intelligent User Interface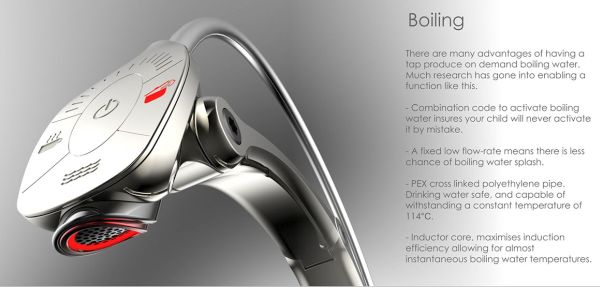 The user interface designed for Lynx has is super intelligent. All the controls are installed on the head of the tap because that is the most prominent part, which users can use to interact with it. The user interface is pretty easy and convenient; as only four buttons are there that perform primary and secondary functions. The button functions include on/off, flow-rate, and three temperature settings (cold, warm for dishwashing, and boiling hot).
Capacitive touch panel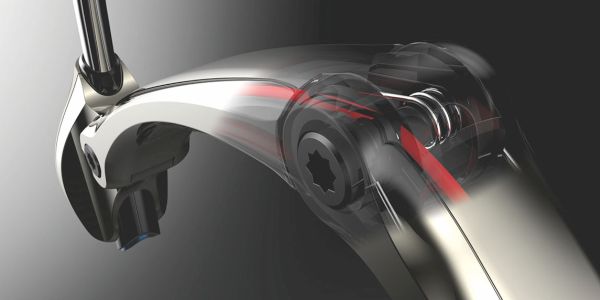 You prepare meals in kitchen and your hands get dirty. To wash your hands you first need to turn on the tap, and that you do with your dirty hands. Poor tap gets all the greasy marks on it but it is a different scenario altogether with the Lynx. You need not touch it to turn it on, rather simply take your finger closer to the tap and it turns on automatically. This happens owing to the capacitive touch panel of Lynx.
The Lynx is a smart kitchen tap, has fantastic looks and a superb design. One thing that makes it an eco-friendly design is the use of stainless pipes that speed up the induction process and saves electricity.
Source : Behance.Net