The solar roofs are evolving into beautiful textures and styles depending on the architectural needs of your structure today. Our homes will not look ugly like they used to, when we had to install these huge slabs of blue-black mirrors for tapping solar energy on our roofs, disrupting the esthetics of the entire structure. The new age solar panels designed to blend in rather than standing out. Now our love for solar energy can be implemented without ruining our homes, with the help of camouflage solar panels. These solar panels work the exact same way the conventional solar panel works – photovoltaic cells converting sunlight into electricity.
SolarSkin by Sistine Solar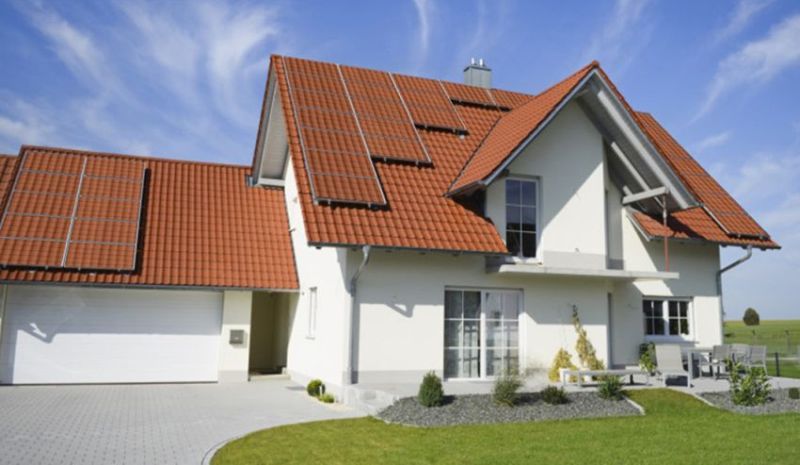 Sistine Solar is a startup founded by Senthil Balasubramanium and Iodo Salama. It is the first company to make custom-made camouflaged solar panels that mimics any texture or color of the roof with the help of hidden SolarSkins in the panels.
This unique technology won the 2013 MIT Clean Energy Prize for renewable energy and received a grant of one million dollars in 2016 from the U.S Department of Energy SunShot Initiative, to make commercially viable products with the help of this technology.
These SolarSkin panels convert 15 to 17 percent of the sunlight that falls on it to electricity, which is in par with the traditional panel's productivity.
Sistine solar panel embedded with unique SolarSkin layer, absorbs more sunlight than the traditional solar panels and the reflected sunrays trick your eyes to show the images that we see.
Although it is a bit more expensive than the conventional solar panels, it would be worthwhile for sustainability-minded homeowners.
The company claims their SolarSkins are more efficient than Solar Shingles in absorbing sunlight and it does not heat up the structure the way shingles do.
These panels are now available on pre-order and it has been on huge demand ever since its invention hit national and international news.
Sistine Solar has already developed a unique canopy for the courtyard at Starwood Element Hotel, Texas – this canopy that has green grass for roof has already become a star attraction for its guests. Another prestigious company on their client list is the Microsoft.
Solar tiles by Tesla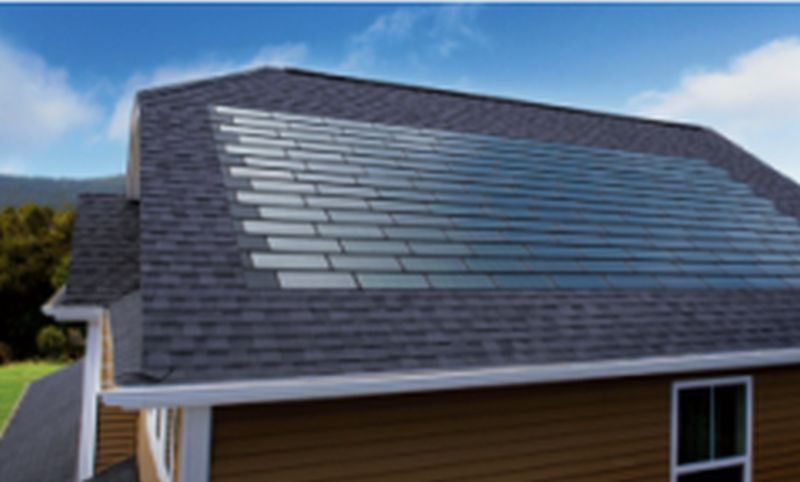 Tesla has also launched their camouflaged solar roof last year. These solar tiles are part of the ambitious SolarCity project, Tesla's CEO – Elon Musk has been nurturing to fight global warming through sustainable energy.
This solar roof made up of glass tiles — embedded with photovoltaic cells – designed to camouflage as traditional roofing tiles. The design of these tiles are so perfect that even the guests and media invited for the launch of these roof tiles could not make out they were not the traditional ones!
According to Musk – these new solar roofs were better than the normal ones as they looked better, generated electricity more efficiently and lasted longer, had better insulation and were cheaper than installing traditional sun roofing.
These virtually indistinguishable glass tiles had micro louvers in them, which altered the appearance of the tile when viewed from different angles. From the ground these tiles appeared non-transparent and looked like any ordinary roofing tile, but as we go higher-up, the under lying photovoltaic cells in the glass tile became visible.
The strength of these solar tiles was amazing. At the event, a video proving its strength showed how these tiles withstood the pressure of a heavy object directly falling on it, where the traditional tiles made of slate and clay crumbled!
Although the pricing of the tiles is yet to be disclosed, it came in four different styles – Tuscan, slate, textured and smooth.
Dyaqua solar roof tile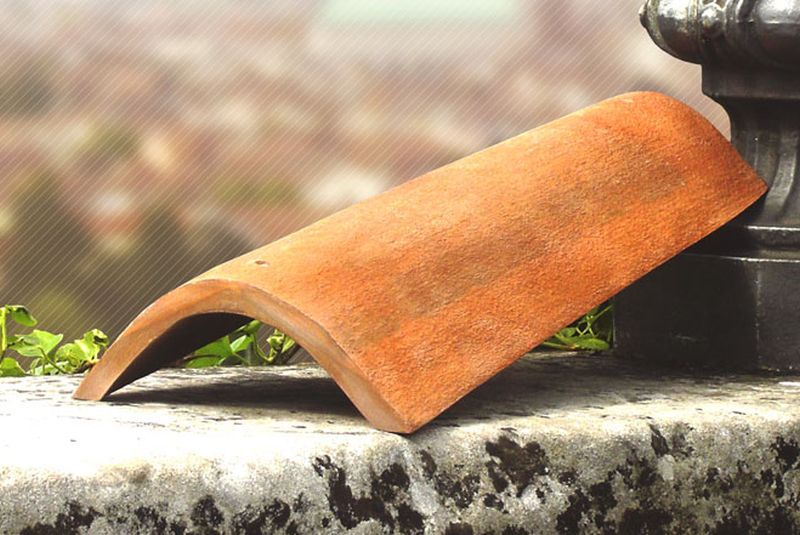 Dyaqua is an Italian company that makes unique roof tiles. Recently they have ventured into the production of solar roof tiles with realistic surface to achieve the desired architectural aesthetics for various structures.
It is easy to install these roof tiles like the traditional clay ones.
It can withstand atmospheric pressure, tolerate chemical solvents and take good static load.
It is eco-friendly and uses a unique photo catalysis technique to work.