Introduction
The demand for clean energy is certainly making solar power the new source of energy. Solar energy is the current fashion, with solar powered stadium to communication stations making waves in the industry! Now, the solar power has made its way to the cruise ship terminal when New Zealand's Queen's Wharf Shed 10 is fitted with biggest solar installation. Now, the renovated ship terminal area will be lit up with the help of solar power.
The Solar Installation
The solar installation cost around $200,000 which is being installed on the roof of Shed 10, the historic cargo shed on the Queen's Wharf which is fully redecorated as an occasional space and event place. According to the council body of the Waterfront Auckland the huge solar installation consists of 240 photovoltaic panels spread across an area of 400 square meters. The photovoltaic system is the largest multi-crystalline grid in the country.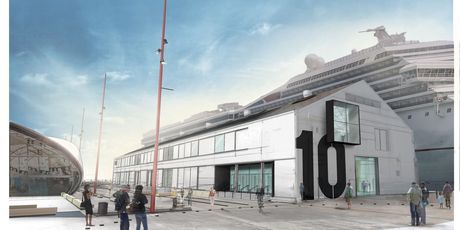 Solar installation productivity
The power generated by the solar installation is around 60kW which is calculated to be 84,000kWh per year which comes out to be the annual average usage of 10 houses. The power generated is used for the lighting of the building and if there is some extra power then it is transferred to the main national grid.
The difference it will make
Statistics reveal that the people are looking for a sustainable source of energy as their spending on electricity is now around $5 million which is going to get doubled by 2031. The building is one main historic attraction in the heart of the city so it certainly showcases the huge contribution of solar energy. The solar powered plan is certainly making Auckland's one livable city in the world.  The Shed 10 project is going to be completed by June of this year and thus creating an example of an urban renewable power plant.  This step marks NZ's endeavors to go green and it will not only inspire nations across the world to do similar but will also add to make this earth a better place to live.