When constructing a building opting for green architecture designs might be one of the options that you have. In fact, owing to government subsidy in many countries, it has become competitive with normal architecture in all respects. However, despite that, because of the lack of knowledge, many of us ignore it as just another fad. Nevertheless, it is much more than that. In fact, switching to green architecture could be one of the best moves on our part to save the environment. Here's everything you might want to know about it.
What is green architecture?
When we talk of green architecture, we talk about sustainability and waste reduction. It is a way to live economically with our current resources and remain friendly to our environment as well. Building sustainable units can largely reduce our consumption of energy and that is healthier for our environment. Governments in various countries are supporting the initiatives taken in concern with green architecture designs. Thus, it is motivating architects to be more innovative and creative while developing greener designs for construction units, structures, and systems. This is a positive sign indicating a more efficient future where green architecture would be in higher demand.
Why green architecture designs?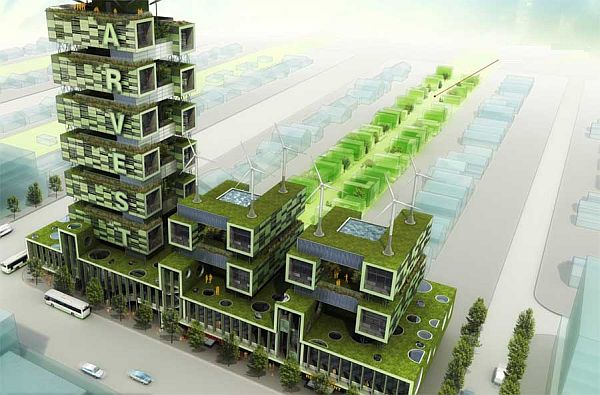 The demand for low-energy housing is also on the rise. Many countries have set their standards for energy-efficient structures. On some occasions, construction systems may be energy-efficient while building materials may not be. In such cases, it is important to develop further standards regarding every aspect of green architecture. It is also necessary to find better low-impact materials that do not harm our environment. Additionally, green architecture needs to focus on saving the ecology and construct without harming it in any way. Along with cutting-edge technology, such considerations can bring about a better and greener future.
The market is now green friendly
The ever-increasing cost of energy also gives a big boost to green architecture designs. Consumers are demanding for greener designs that save energy and generate less waste. They also receive better functionality and financial savings from sustainable designs. Apart from this, the market for green architecture is also getting stronger due to emerging systems to provide environmental certifications. Previously, this market was not structured. The new certification systems are shaping up this market now. To add to it, the building materials and techniques are also improving because of an improvement in technology. Improved products support construction that is more efficient.
High-tech construction techniques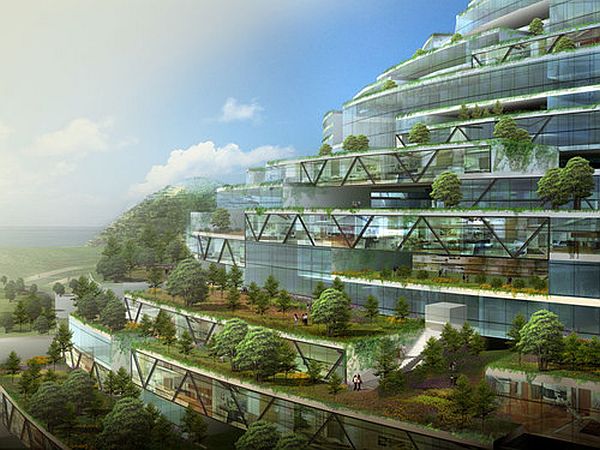 The simple methods of insulation and lighting have turned advanced due to high-tech construction techniques. While products are improving, there has also been an improvement in their efficiency to save energy. This is a great accomplishment to help modern consumers. As new construction techniques are delivering the same kind of results as traditional construction practices, people are turning more toward sustainable designs. New types of green buildings can also display naturalness in the same manner as a traditionally constructed building does. In fact, there are such ornamental elements in green architecture that can appeal almost any consumer.
Sustainable designs vs traditional designs
Whether it is about building strength or insulating it, sustainable designs are as efficient as traditional designs. Thus, it is encouraging for consumers to prefer green architecture that is also healthier for the environment. People are also becoming more and more aware of the advantages of green buildings. Thus, they are opting for it to save energy, as well as their personal resources. This is further driving the architects to innovate better and greener designs in accordance with their demand. No doubt, green architecture is slowly becoming a choice for future. It is definitely going to be a significant step to save the environment in the days to come.
Some green architecture designs that can help save energy
1. K-Tect insulated wall system helps conserve energy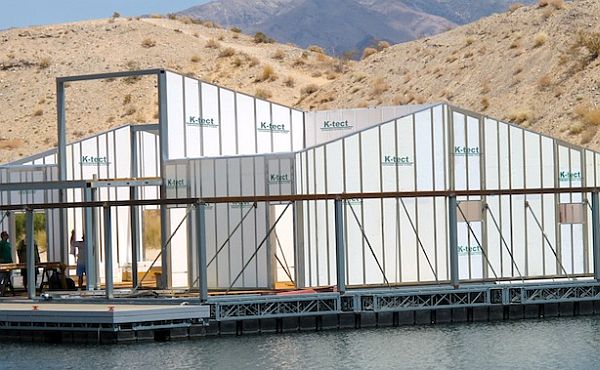 A big winner from the K-tect Sustainable Building Systems, the K-tect insulated wall system uses a pre-fabricated structural metal stud building system, which is light weight yet strong and 100 percent recyclable. The wall, at its core, uses expanded polystyrene (EPS) which has been 'Greenguard certified' for air quality and child safety. EPS contains no chemicals and being a polymer, will not breakdown over time. This durable polystyrene is fire proof and water proof and provides resistance against mold, mildew, moisture, rust, and insects.
The floor, roof and, walls being made in Las Vegas and Brownsville are ideal for residential buildings. The insulated wall system eliminates thermal bridging and thus makes it a comprehensive system providing the best thermal efficiency and noise control, better cost savings, and improved durability.
2. Let the sunshine through your roof to save both energy and your bills!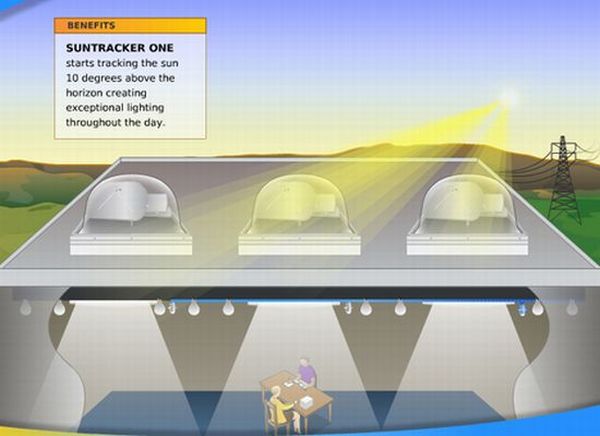 The Wal-Mart store in Aurora, Colorado, discovered that it could go green and save $23,184 annually. The star of the Greenbuild 2007 exhibition, SunTrackerOne is a huge, elegantly designed dome containing mirrors that adjust themselves to beam maximum natural light into a room. It also has a built in automatic lighting control that gets activated whenever necessary, thus saving 10-35 percent power for a building. Throughout the day, beginning from when the sun is at about 10 degrees in the horizon, the mirrors adjust themselves to maximize light intake while the dual thermal barrier ensures that no heat leaks through either ways. So, you can have the joy of light without facing the heat!
3. Automatic solar shading for an eco-friendly building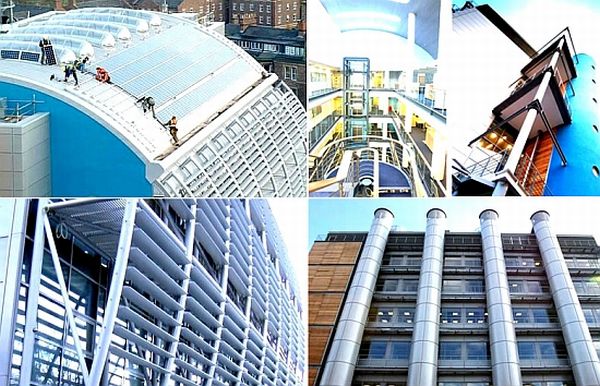 How about producing all the energy needs of a building within the building itself? The Devonshire building, designed by the Dewjoc architecture firm can make all other buildings go green with envy by coming very close to this dream. The six storey building has an inbuilt intelligent system that controls the many solar panels on its southern elevation. So the blinds adjust themselves to regulate and allow the right mix of light and heat. This adjustment is not only tuned to the time of the day but also to the seasons of the year!
The roof houses solar modules capable of generating 25 kW of power. Apart from its impressive solar capabilities, the roof has a rainwater harvesting system that feeds the 20 000 liter underground tank which further overflows into a 40 000 liter geothermal tank. This water is also used to cool the building.
4. Weatherization technicians save homeowners big bucks in energy costs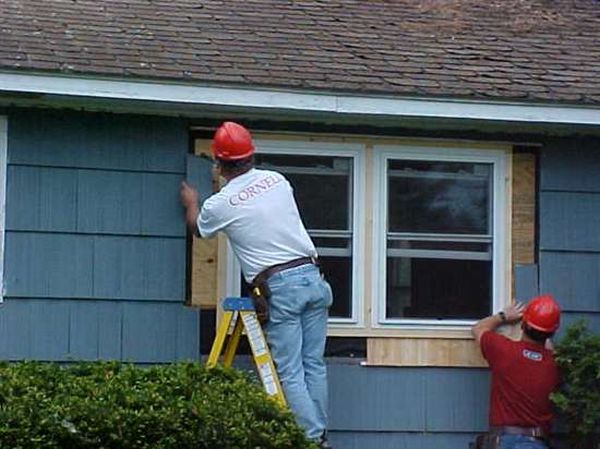 The Devonshire building idea may not be economical for a normal home owner. For all the calculative investment geeks out there here is a smart venture. Weatherizing is the process of insulating your home against possible energy leaks. It definitely costs (from an average $2000 to about $10,000 for big homes) but pays off sometimes within an year. After that, it is only savings as you see your energy bills dropping to all time lows. The best part is that though weatherizing a home requires know how and time, there are quick certification courses that you can take so that you become an insulation technician yourself. So, apart from a smart venture, it could turn out into an exciting adventure as well.
5. Green roofs energy saver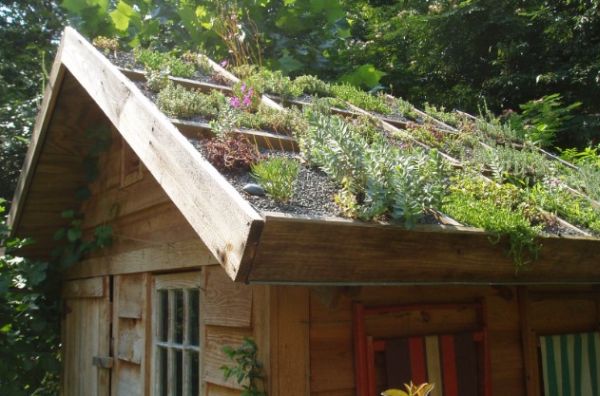 And now we come to the most natural, elegant, economical, and greenest way of going green – with plants! Technology seems to have gone a full circle to arrive at a 'primitive' idea. A green roof helps in bio-diversity, has a wonderful visual appeal, prevents from the intense heat of summer and preserves the warmth of a winter. Do you need any more reasons to go for a green top? If you do, well here they are. A green roof reduces pollution and increases the availability of oxygen. It is cheap and can be installed for as low as $10 per square foot.
A green top increases the life of the roof membrane and reduces the dependability on electric heaters, coolers, and air conditioners. They are more viable because of the increased availability of strong sub-structures and waterproofing materials in the market.
Summary:
Green architecture is being reinforced by several factors like government incentives, higher demand for sustainable designs, availability of low-impact construction materials and technologies, utilization of construction waste, etc. It is very likely to play a lead role in environmental protection efforts in future.