The philosophy of recycle and reuse applies to virtually everything we see around us. If you see tree stumps around you, well, they can be pretty useful as well. Here, we discuss the uses you can find for tree stumps in home and interior decoration.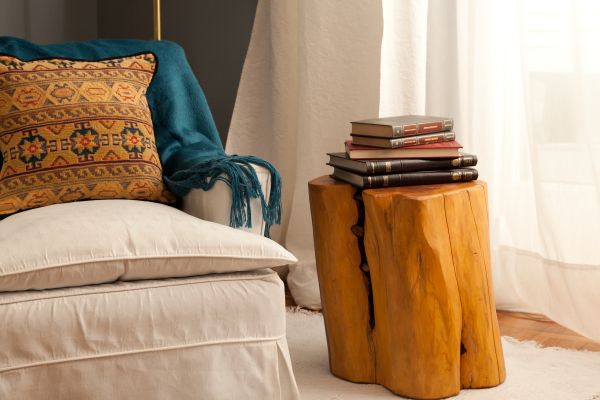 Side tables
Tree stumps are easily available- for free on the road side or in a friend's garden or for a few bucks at the store. Get hold of a dried out tree stump. The wet stumps are likely to be rotten. Still if you get hold of semi-dry stumps then you can keep them in elevated position in your garage or attic for a few months. After the stumps have dried out, remove the bark using a hammer and chisel or head screw driver. Next, use a hand sander to remove the remaining pieces of the bark so that it becomes smooth. Thirdly apply wood filler to the gaps. Then apply paint on it, making sure you cover all the surfaces. After the paint has dried out, you can attach a wheel to the stump. The tree stumps side table is ready to use.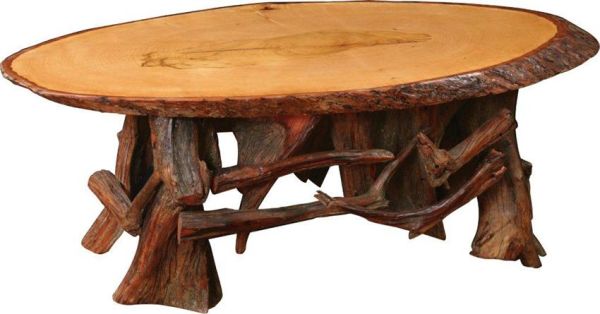 Coffee table
Coffee tables made of tree stumps look authentic and royal. The process is simple. Remove the bark and make the stumps smooth. Then use a primer to seal it up. Paint the stumps as per your interiors or your choice. Seal it up again using Polycrylic. The coffee table is ready to use.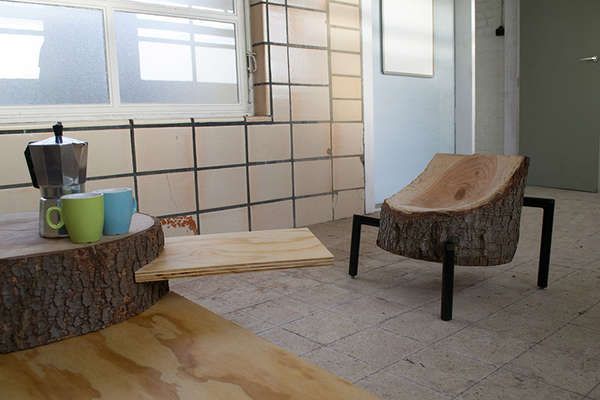 Stump Seats
Stumps seats are easy to make. Cut a fabric into two circles according to the size of the stumps. Leaving a 2-inch opening, sew the fabric into a stumps seat cover pillow. Then fill the pillow with stuffing. Stitch the opening to seal it. Make the stumps ready as mentioned in the above example. Drill a screw into the stump and fix the cushion on it.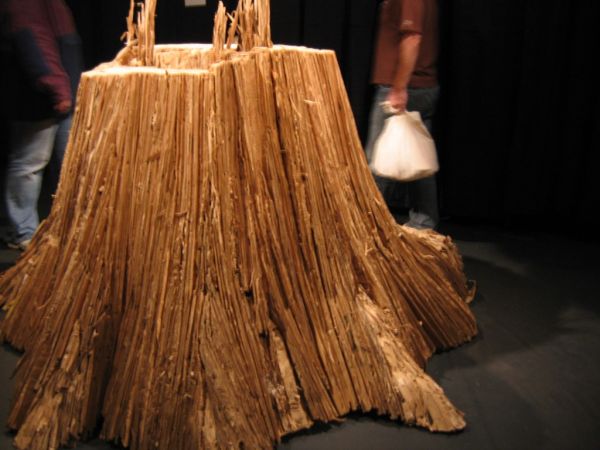 Recycled cardboard tree stumps
To make these recycled cardboard tree stumps, you need oatmeal containers, toilet paper rolls and newspapers. Attach the smaller tubes to the single bigger one in an inclined angle protruding outside. After they are fixed, paint the logs using acrylic paints. Paint in such a manner that it looks like a wooden log.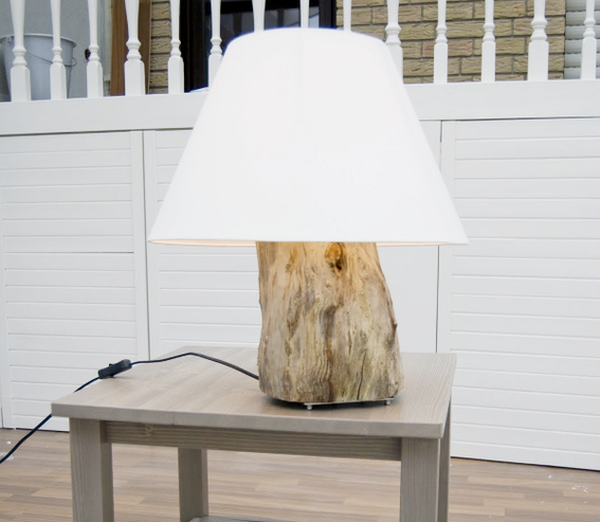 Table lamp
As the first step, make the tree stumps smooth. Paint it completely, followed by drilling a hole into the stump and attaching a light fixture on it. Use shades that suit your stumps as well as the interiors of your house. Your tree stumps lampshade is ready to use.
Summary
Take the principles of reuse and recycle to tree stumps to create authentic and rustic looking furniture for your interiors. These easy to make tree stumps interior objects can enhance the look of your office or home.