What do you do with old shoes which you have outgrown, outworn or maybe you don't wear them anymore as they have gone out of fashion? Well, there are many ways you can keep using those shoes instead of throwing them out. Shoes too can be reused or recycled or redesigned to give them a new look or a new lease of life. You can restore some pairs which are just a little bit down at heel, or transform them to function as something completely different from shoes. Here are a few ideas for you:
Restore
If you have some shoes which have broken heels, you can reheel them, and resole those which need a new sole. Taking care of your shoes elongates their life, such as storing them in a well-ventilated place instead of shoe boxes. Cleaning leather shoes regularly will help them last longer. Read the manufacturers' instructions and care for your shoes accordingly.
Recycle
Recycle those shoes which you don't wear anymore by donating them to a charitable organization. These shoes must be clean, in good condition and without any holes.
Some of your old shoes may be beyond repair. You can give these to some branded shoe stores/companies who reuse the leather to make new pairs.
Ways to Repurpose your old shoes
Succulent planters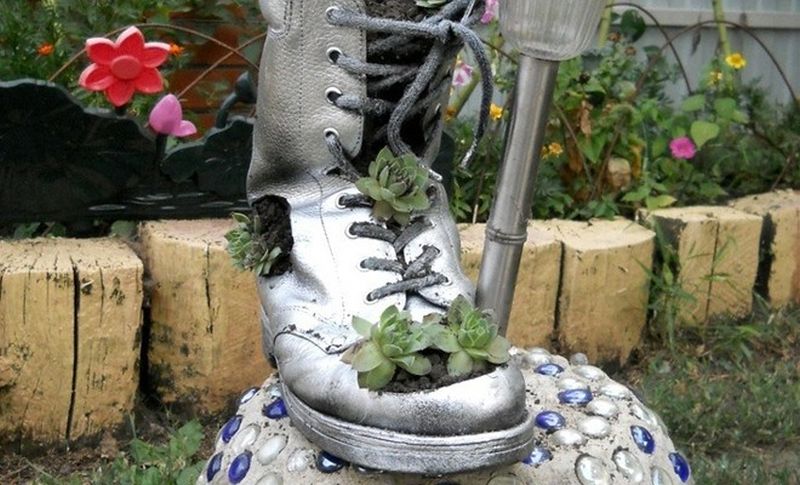 Use your fancy pumps as a planter for succulents. Succulents are very low maintenance and last long and can be planted in your fancy shoes.
Old boots too can be used as planters, giving off a trendy vibe.
Herb garden in your running shoes
After disinfecting your running shoes, you can create a herb garden in them, in a corner of your backyard.  Enjoy home grown fresh herbs from your unique shoes' herb garden.
Doorstops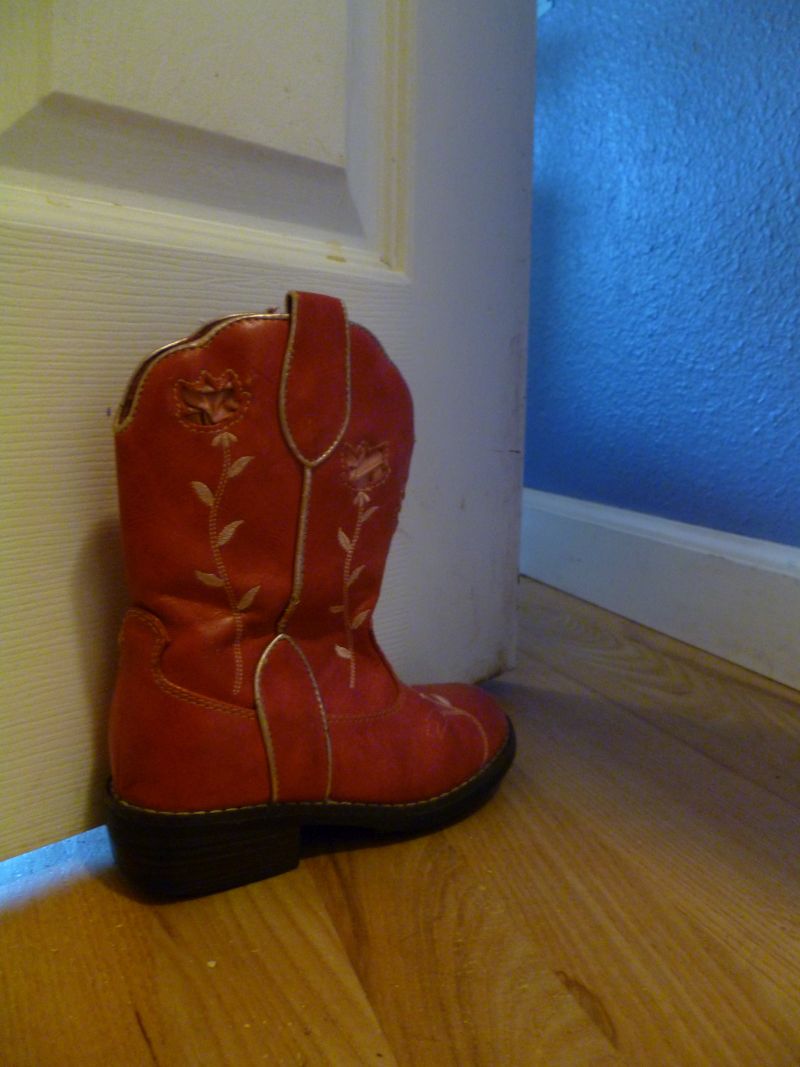 Closed shoes and cowboy boots can be filled with sand and converted to instant doorstops. You can also make quirky bookends out of them.
Cactus platform
Just like succulents cacti do not require conventional planters. Turn your high heel platforms into a fun planter for your cactus.
Jewelry rack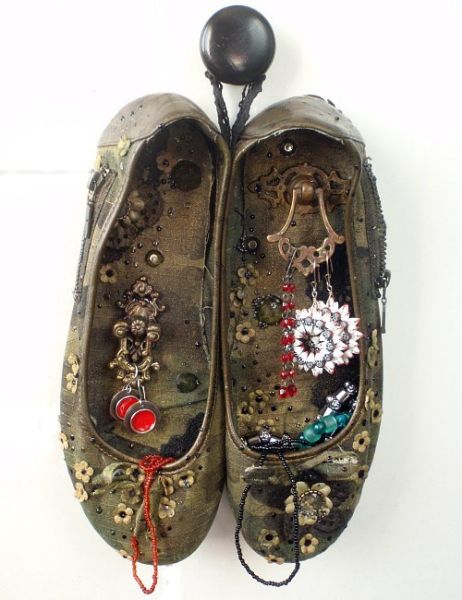 Clean an old pair of shoes and hang them on a wall to create a jewelry rack. You can put rings and bracelets in the shoe's toes, so that you don't keep misplacing them. You can screw some hooks through the shoe's soles to hang earrings or necklaces from the shoe.
Another idea for a jewelry rack made from shoes is to insert some padding into a glamorous high heel shoe to make a decorative one-of-a-kind jewelry rack.
Flip flop welcome sign
Use flip flops of different patterns to make a cute summer welcome sign. Attach some flowers to the front end of the flip flops to make the sign bright. Write 'Welcome' on the flip flops to complete the sign. Apart from 'Welcome', you can make other signs too.
Pin cushion made from baby shoes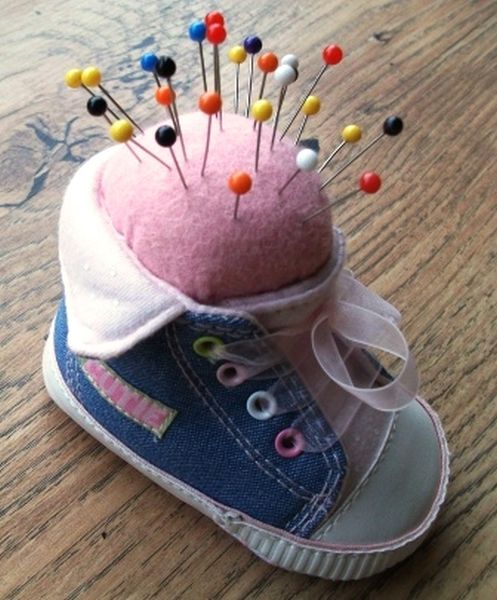 Baby shoes are adorable and you never want to give them or throw them away, as you have a sentimental attachment to them. You can reuse your baby's shoes as a pin cushion which you can always keep with you.
Flip flop art
Flip flops can be cut and heated, then impressed with interesting textured objects to create extremely artistic and original ink stamps.
Shoe birdhouse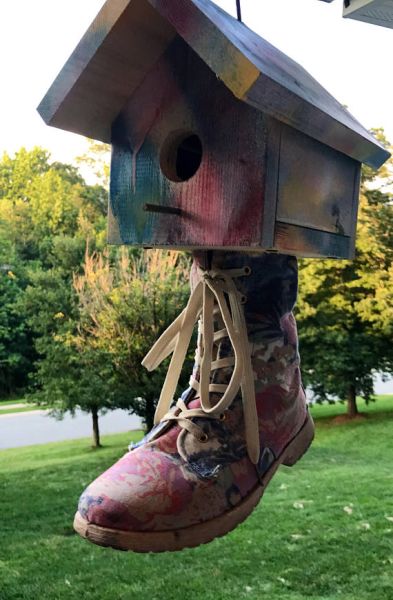 One of the ways you can use old shoes is by nailing the sole to a tree's side and putting some bird seed in it. You'd love watching birds come to feed on the birdseed or even better, make a nest in the shoe. A great idea for your backyard – not only do you provide shelter for the birds, but also prevent old shoes from taking up space in a landfill.
Coat Rack
With this idea, you can use up a lot of your old heeled shoes. Just attach your shoes to a wooden plank in a way that the heel points out. Hang this new rack made from shoes from a wall to hand scarves, coats, towels, bathrobes and so on.
These nifty little ideas using old shoes can help you get rid of old shoes in unique ways. You can upcycle, reuse or donate your old shoes to elongate their life and prevent adding more clutter to landfills.