Glorybrew, a Miami based coffee brand, has come up with an eco friendly solution in the form of compostable coffee pods for Keurig machines. Keurig coffee pods and plastic K-cups are under a lot of criticism due to the fact that they are very difficult to recycle. Glorybrew's coffee pods for the Keurig machine, however, offer a planet friendly solution for the eco friendly coffee drinker. Now, you need not feel so guilty when you're enjoying your favourite beverage.
Here's a closer look at Glorybrew's coffee pods:
What is the difference between compostable and biodegradable coffee pods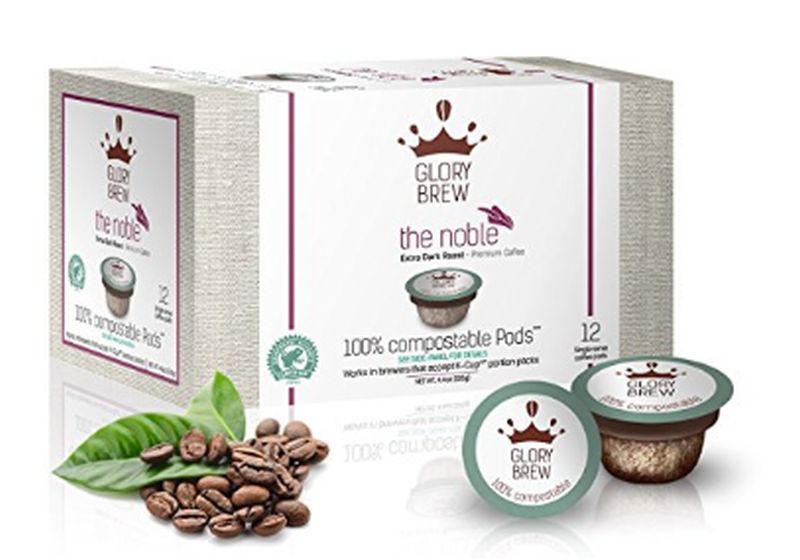 The ease of use of the Keurig machine is behind its huge popularity. The only deterrent to using Keurig K-cups for eco friendly folk is the plastic K-cup which leads to considerable plastic pollution.
Now, Glorybrew's innovative coffee pods come in simply 100% compostable Keurig K-cups, which can be completely composted within a period of 7-8 weeks. You can thus enjoy coffee from your Keurig machine using GloryBrew's compostable K-cups and coffee pods. This is much better than even biodegradable pods / products, because they take many years to break down.
As the coffee pods and K-cups are compostable, you need not worry about them filling up the landfills and contributing to pollution. In fact, in 7-8 weeks time, the pod will be transformed into clean soil and be ready to be added again to the ecosystem.
If you have a single serve Keurig brewer, you can brew your coffee in your brewer, as Glorybrew has the option of single serve, which reduces waste.
The sustainability factor 
Though the K-cups are made from a kind of plastic, Glorybrew's plastic cups are completely compostable too, just as the coffee pods.
The packaging has also been designed in a way that it will have the least impact on the environment. Each box is made of cardboard, with a thermal bag inside, containing the K-cups and coffee pods. You can compost each cup and coffee pod, and reuse the bag, once you have consumed all the coffee. The filter is mesh instead of plastic, which is why the entire cup is compostable. Apart from that, the mesh filter ensures even distribution of water while brewing, which means you get a smoother drink.
Types of coffee from Glorybrew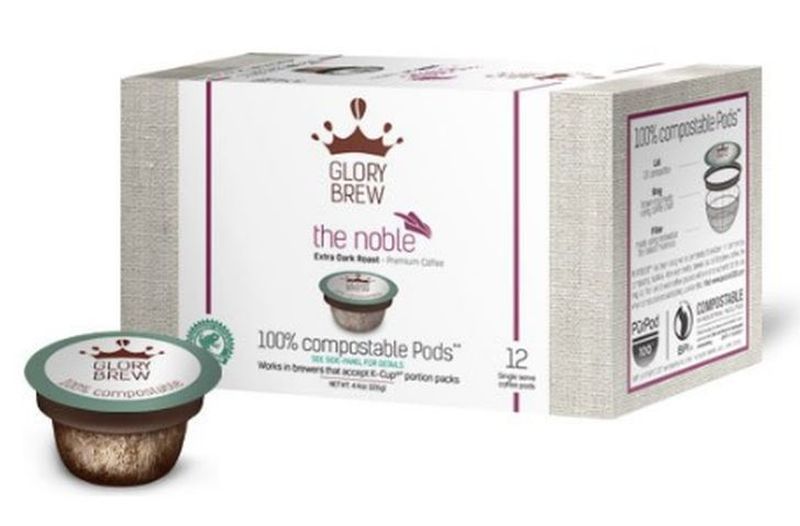 Duke
It is a medium roast coffee with a pleasant aroma.
The Knight
This variety is a full-bodied premium coffee.
The Noble
This is an extra dark, full bodied coffee with a subtle chocolate flavour.
What do the certifications mean
Glorybrew has BPI and Rainforest Alliance certification. These certifications mean that the coffee pods comply with the strict guidelines which authenticate the company's compostable claim, and benefit the farms and families / communities from which it sources its coffee pods.
The diligence of sourcing their raw material in a 'fair' manner is helping to sustain the local community. Furthermore, its 100% compostable product makes Glorybrew a company which does its utmost to be eco friendly in every way it can.
Article Submitted By Community Writer