Vertical gardens are the new passion of gardeners worldwide. If you're an avid gardener, you must try out this concept in your garden or inside your home. A vertical garden in your home is a striking design element. Not only that, it also contributes to improving the air quality around you. A novel concept is the hydroponic vertical garden. The idea behind it is that the vertical garden is self-sustaining. Here are some self-watering Indoor Vertical Garden Screen ideas, as well as some conventional vertical garden design ideas:
Self-watering Indoor Vertical Garden Screen ideas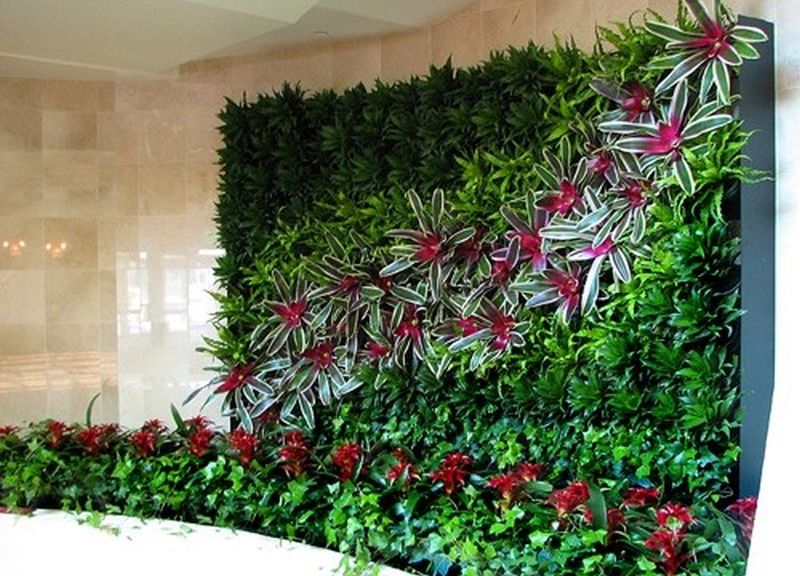 Image Source : theselfsufficientliving.com
The self-watering vertical garden designed by Danielle Trofe is fascinating and innovative. She has used hydroponic technology to design her garden called Live Screen. Trofe developed this idea for space-challenged urban dwellers. It is a wonderful work of art and looks stunning. It's functionality as a room divider, enhancing interior decor, and providing an option as viable self-watering Indoor Vertical Garden Screen ideas makes it a concept which can quickly become the next interior design rage.
This particular version of self-watering Indoor Vertical Garden Screen ideas uses an aquatic pump to provide water to the plants through plastic tubing connected to reservoirs at each of the poles. The tubing provides water to the tier at the top and the water then flows down to the rest of the plants. You can create a hydroponic system like this one and design a fantastic vertical garden indoors.
Living planters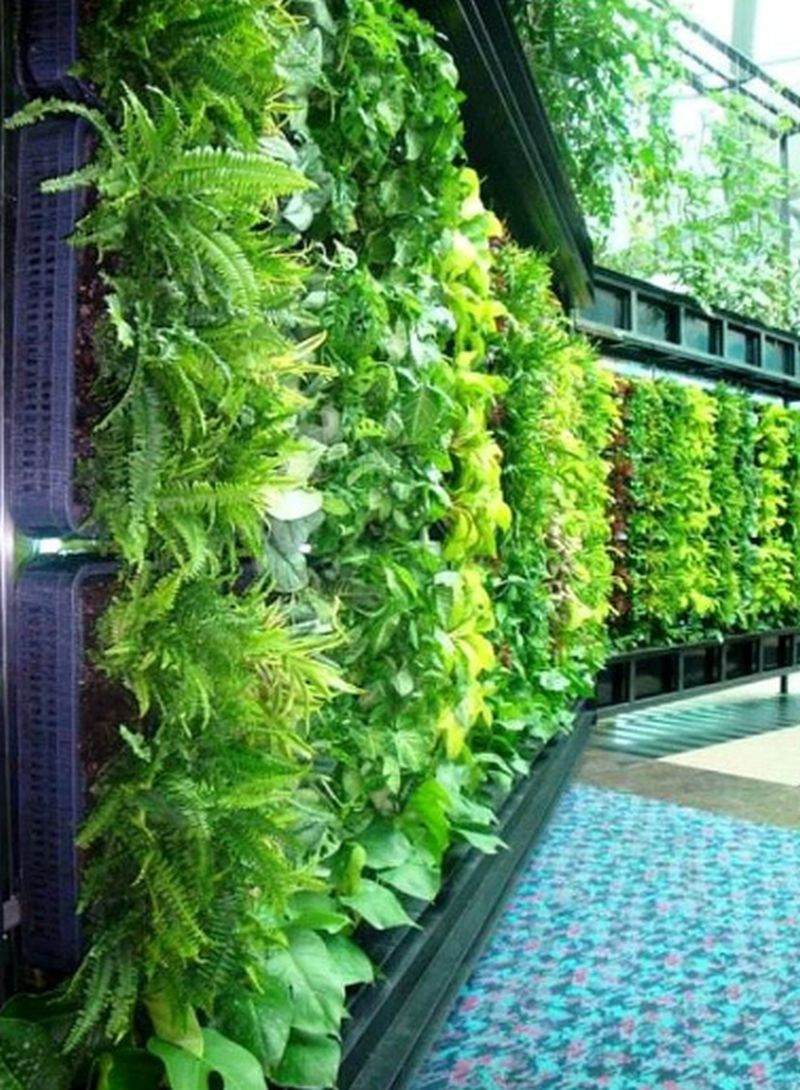 Image Source : gstatic.com
There are plants that are self-sustaining. These 'living planters' are self-watering and allow you to grow plants on practically any vertical surface. They are made from thick felt, wood, and plastic. You can grow small as well as medium-sized plants. Most of these self-watering Indoor Vertical Garden Screen ideas are innovative and extremely inspiring as well. Who knows, you might come up with the next bright idea! 
Here are some other vertical garden design ideas:
Reusing racks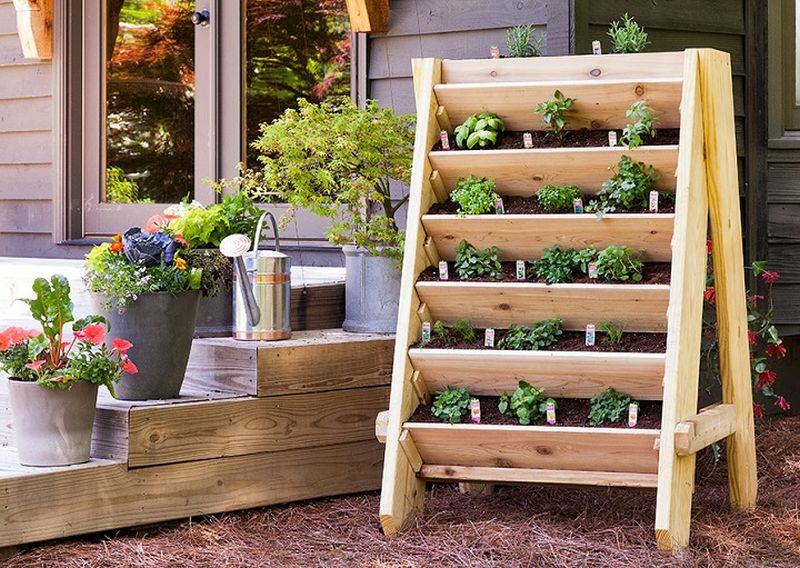 Image Source : cdn.insteading.com
Any old rack is perfect for this. You can reuse a shoe or utility rack, use the line as the base to plant vegetables and herbs. Moss can dry up quickly. So to keep the plants hydrated, use a plastic sheet with holes for drainage beneath the moss. Vertical gardening ideas like this one are easy and aesthetically pleasing as well.
Hayrack planter
If you have just a balcony, a porch or a deck, you can try vertical gardening too. You only have to hang the hayrack planter, and with some cocoa fiber or moss lining, you can plants herbs like chives, mint, or parsley. You can plant some pretty annuals as well to enjoy a beautiful hayrack garden.
Industrial look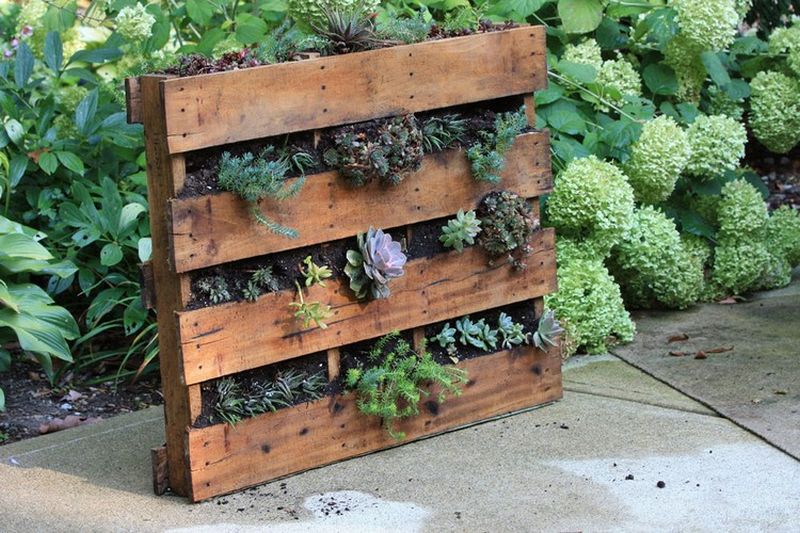 Image Source : gardensdecor.com
Cinderblocks, rain gutters, and wooden pallets are easily available at home decor stores or improvement stores. If you're planting edibles in them, make sure they have been cleaned thoroughly and that they have never been treated with chemicals. The industrial look makes a nice contrast when you plant flowers in them.
Spice jar herb garden
Create a spectacular miniature vertical herb kitchen using repurposed jars. You can plant herbs of your choice by first lining the jars with pebbles, then placing the soil. Attach the Mason jars to boards such as fence slats and write the names of the herbs with chalk. This charming herb garden will ensure that you enjoy fresh herbs whenever you want to. Prop it up against a wall or mount it according to your space and kitchen design. Spice rack gardens are wonderful vertical gardening ideas which do not fail to draw attention.
Fern garden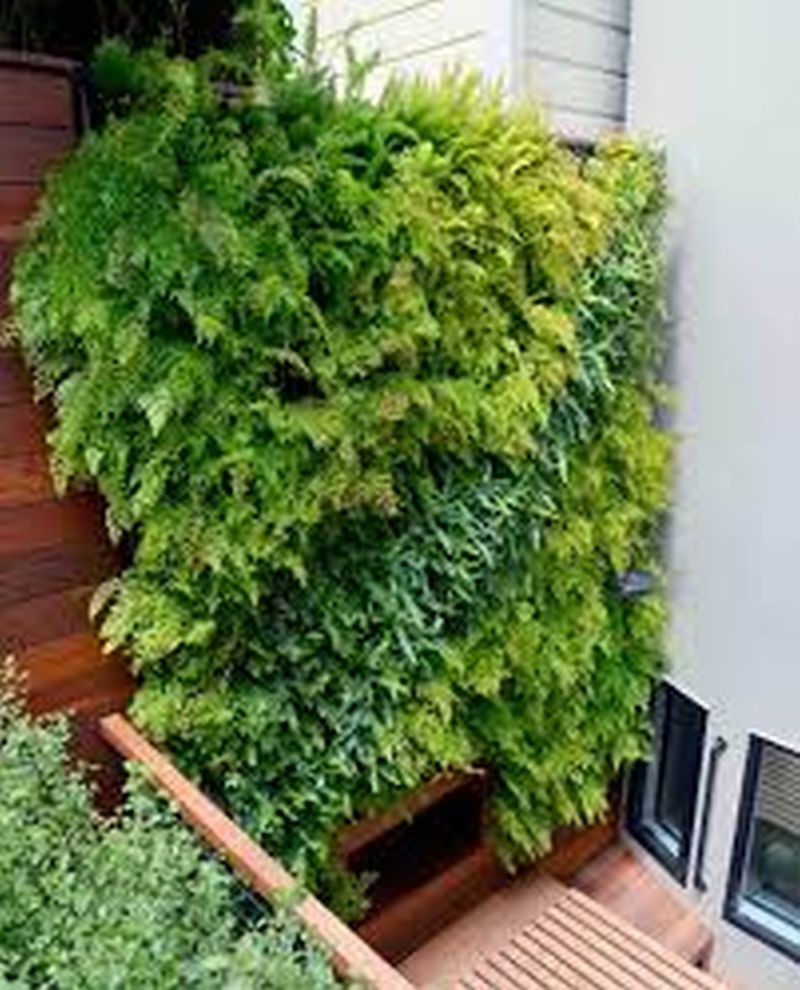 Image Source : gstatic.com
Transform one of the walls of your courtyard with a gorgeous, lush fern garden. The variety of ferns emerging from the wall will make it look like a stunning green waterfall. Edge the base with some neutral bricks enclosing a pebble, plant, and moss garden.
Repurposed dresser garden
If you have an old dresser you no longer use, then it's perfect for a vertical design garden. It's quite eye-catching and you can choose to use it for your porch or outdoors. You can repaint it in bright colors and the dresser drawers can be filled with harmonizing flowers and ferns. You can plant seasonal flowers and plants to change the display with changing seasons.
Give your garden or home the wow factor with these vertical garden design ideas. They create a dramatic focal point and impart style to your home – indoors and outdoors.