It is now a well-known fact that the sun is a never-ending source of renewable energy. Many companies have started to manufacture products that run on solar power. Using solar energy for powering and charging devices helps us cut down the energy bills and decreases the level of pollution in our surroundings. Solarway is a well-reputed think tank that manufactures solar powered devices and gadgets to make our life easier. They strive to develop products that will enable people to communicate and connect with each other and have a better lifestyle. People who cannot use non-renewable energy resources or do not have access to it can use the Solarway products. In this article, you will find info about six of the best Solarway products.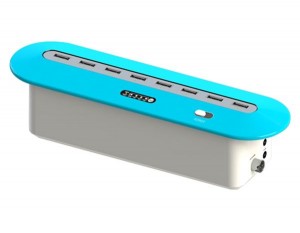 Solar Powered Charger:
There are already many solar chargers available in the market but still the Solarway Solar Powered Charger has made a niche for itself. This newly launched solar powered charging kiosk can charge up to 40 mobile devices per day. The CEO of Solarway, Marco Signorini, has remarked that the mobile operators who have large clientele in the off-grid regions will benefit from this device. Solarway is not just retailing this unique solar charger but they are also looking for franchises with huge number of customers in the new markets like Africa and Asia.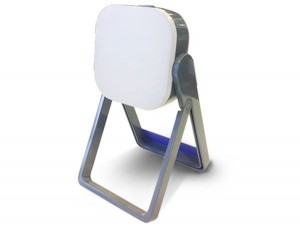 Homework Light:
Charge this new Home work light once and you will get non-stop light for up to 60 hours. This light is great for students who live in places where electricity is not available. Solarway has used powerful LED lights that are capable of providing 40 lumens of light. The batteries used in this device are also technically evolved and advanced.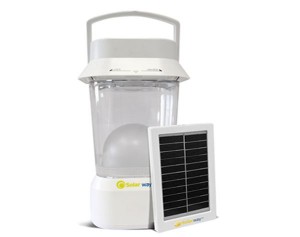 Solar powered mobile charging kiosk:
Anyone can start a small business with the help of these kiosks. You can charge several mobile devices at the same time and keep numerous solar powered devices in this kiosk like solar powered lanterns and portable chargers. It is a compact kiosk that comes with a security fence.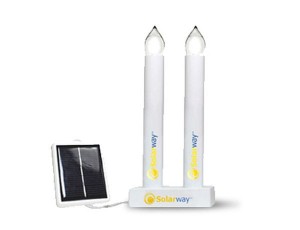 Mobile Phone Charging Station:
You can start a very profitable mobile phone charging service with the help of this medium sized mobile phone charging station. It has got 14 weather proof separate lockers.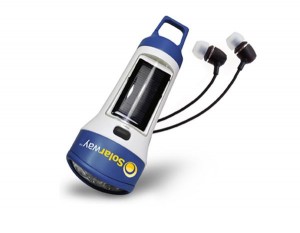 Solar Powered Flashlight:
The Solar Powered LED Flashlight produced by Solarway can throw 15 meters long beams of light. It can also act as a lantern. The design is smart and churns out amazing amount of energy stored in the crystalline batteries.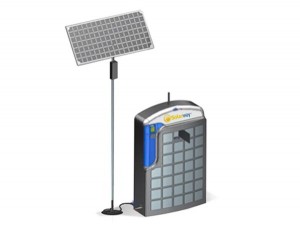 Automated Solar Charging Station:
The Automated Solar Charging station has got solar panels and batteries for charging cell phones. It has also got mini USB ports. The automated system connects with the Network Intelligent system with the help of GPRS and GSM systems.