The Caribbean twin-island country of St Kitts & Nevis has historically been dependent on fossil fuels, such as oil, for the production of energy and electricity. Many of the Caribbean's smaller economies have difficulty in financing renewable energy projects where a return on investment is not immediately realized.
But now, change is underway. St Kitts & Nevis has long been at the forefront of the region's green energy movement and is looking to expand that further. In an announcement, Prime Minister Timothy Harris elaborated: "We must accelerate the pace of integrating renewable energy sources and securing sustainable supplies of water within our Federation."
What sparked the St Kitts & Nevis green energy initiative?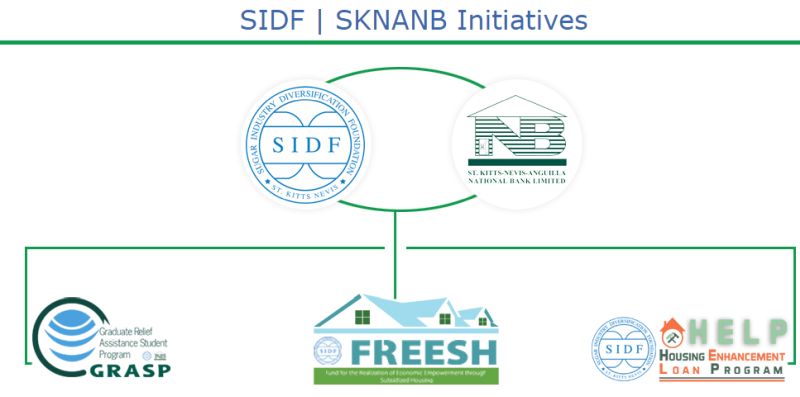 One of the most important factors in ensuring long term investment in green initiatives in St Kitts & Nevis comes from the Sugar Industry Diversification Foundation (SIDF), a charitable organization that was established in 2006 to assist in the transition from an economy dependent on the growing of sugar, to one that is more diverse. By way of grants, loans and share holdings, the Foundation has invested over US$55,000,000 to date.
Private donations to the SIDF come from those seeking to qualify for the St Kitts & Nevis Citizenship by Investment programme. The programme was the first of its kind when it launched in 1984, and now stands as the oldest and most successful programme. According to the government's 2017 Budget Address, revenue from the CBI programme is expected to exceed targets by approximately EC$41.2 million in the coming year. That's around 30% of the government's revenue, making it a vital contributor to the national economic income.
Other projects supported by the SDIF include rebuilding infrastructure, supporting new businesses and developing housing structures. The Caribbean Development bank has also made strides to improve the energy efficiency of the island's infrastructure further, with a recently announced US$5.79 million street lighting retrofitting project. The intervention is expected to decrease greenhouse gas emissions from street lighting by 53% per year.
Other international agencies are making serious headway in funding renewable energy projects in the Caribbean. In 2015, the Caribbean Development Bank and the Inter-American Development Bank (IDB) announced joint-funding of US$71.5 million for sustainable energy facilities in the Eastern Caribbean.
Meanwhile, international partners are beginning technical cooperation in the areas of renewable energy and energy efficiency. Japanese partners have committed to support the St Kitts & Nevis as it strives to reduce its dependence on imported fossil fuel as a primary energy resource.
What green initiatives are St Kitts & Nevis pursuing?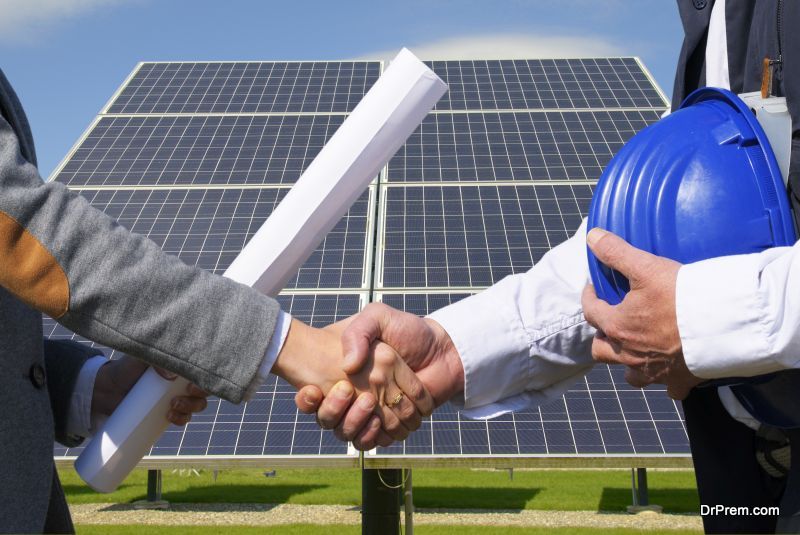 Speaking at a town hall meeting in July 2016, Government Minister Ian 'Patches' Liburd gave a comprehensive update on projects taking place in St Kitts & Nevis with respect to alternative energy, noting that things were progressing well. He highlighted recent progress in wind energy.
In 2010, Canadian private investor Windwatt installed St Kitts & Nevis's first wind farm on Nevis Island, comprising eight turbines. The wind farm supplies 20% of the power needed on the island. A similar project at Belle Vue is expected to become operational this year or next.
Since environmental efforts began, solar energy has received the most investment. This unlimited resource is becoming cheaper and easier to harness. The island's first solar farm, on the site of the Robert L Bradshaw International Airport, generates around 1 megawatt of solar-powered energy to power the St. Christopher Air, Sea and Ports Authority. A new development located in the field adjacent to the headquarters of the Eastern Caribbean Central Bank, is capable of transferring up to 500 kilowatts of energy to the national grid.
The twin islands have also reported good results from geothermal exploration, and the government is now looking to generate this form of renewable energy with the construction of a geothermal power plant in Nevis. Other volcanic islands across the Eastern Caribbean are under review by both Inter-American and Caribbean Development Banks to determine which have most geothermal potential.
A dedicated Energy Unit has been proposed for the islands to pursue these green initiatives further. Prime Minister Timothy Harris said the goal was ensure renewable energy sources supplied nearly 100% of the country's electricity by the year 2020. That's set to become a reality for Nevis as early as December 2017.
Article Submitted By Community Writer