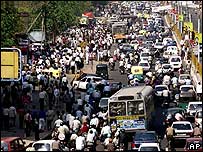 Asian Development Bank (ADB) commissioned a report, which states that 'Asia's greenhouse gas emissions will treble over the next 25 years rapidly.' The report shows a detailed analysis about the link between transport and climate change in Asia.
It says that an optimistic assessment of the future level of greenhouse gas emission can be estimated over the coming years. Air pollution and congestion will seriously hamper the movement of the people and goods effectively.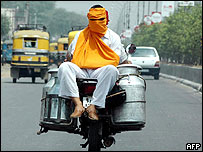 Energy Efficiency and Climate Change report says, at present Asia has a low level of personal motorized transport, which in many cases are motorcycles. As the incomes of these countries grow and similarly, the urban population becomes bigger, these levels are also likely to increase.
The report points out China as the world's fourth largest economy, and the number of personalized cars and other transport means could increase by 15 times than at the present, which goes over 190 million vehicles over the next 30 years. It also says that the traffic in India will also increase by same levels and over the same time period.
The emission of CO2 may rise 5.8 times for India and 3.4 times for China. The British Foreign Secretary Margaret Beckett urged India to control the greenhouse gas emission in order to prevent climate change.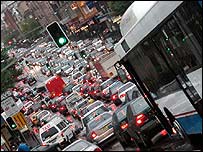 A conference in Indonesia states much work needs to be done, even after some of the Asian countries have toughened the vehicle emissions standards.
A transport expert with the UN Environmental Programme, Lew Fulton told the three-day Better Quality Conference 2006, 'Transport emissions are a big part of the problem, as the transport is growing faster. We are not only looking towards the increase in pollutant emissions, but also the increase in fuel consumption which is resulting in the emission of carbon dioxide.'
It is estimated, that increased pollution in Asia may cause 537,000 premature deaths every year, as well as cardiopulmonary and respiratory diseases, said The World Heath Organization.
If the fuel consumption will not decrease, and if the traffic vehicle emissions will not be controlled, Asia will suffer with great human loss, and not only this, the greenhouse gas emissions will effect the weather and the nature as well.
Via: BBC