If you really like fresh fruits and are space conscious too, the stretchy food bowl can be your pick. This food bowl, designed by hook n loop helps curb two challenges in at a time. The stretchy bowl is made of a fabric that takes the springs as per the size of fruit placed in it. The fabric attached to a metal base, is breathable and long lasting. Your fruits and vegetables can stay fresh as long as you want them to be. You won't get rotten apples, bananas or oranges any more.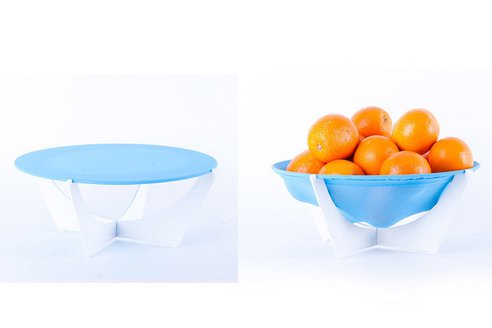 What's more? In case this weekend you do not expect any guests you can wrap this bowl flat and keep it aside. So, space and freshness will no more be your concern if you own this stretchy bowl. You can wash this fabric at your ease. This also helps the smells to stay away. Available at a price of $59, it can be purchased from Hook n Loop.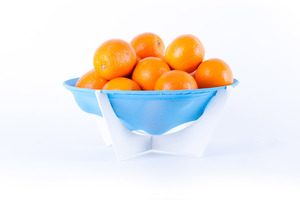 This space saving tool can be your pick if you are the one who loves to explore new and fresh bowls style for your eco home. Eliminating food waste, this white metal bowl will also help you in saving some bucks on fruits and veggies as they will last longer than you expected.
via treehugger