Leather and its by-products are said to account for 51% of the world's greenhouse emissions. It's high time now that we stopped using leather products and looked for alternatives. Luckily, some innovative designers and eco-friendly scientists have been working on vegan options to create bags, shoes and other products. Some of these are in the nascent stages, and some are in production already. Take a look at some vegan options which you can use without feeling guilty.
Leaf wallets
Leaf wallets are being made by a company called Zessoo. The leaves are bonded through sunlight and are colored using colors made from vegan sources. All wallets are handmade and each one is unique, as the leaves used are different each time.
Paper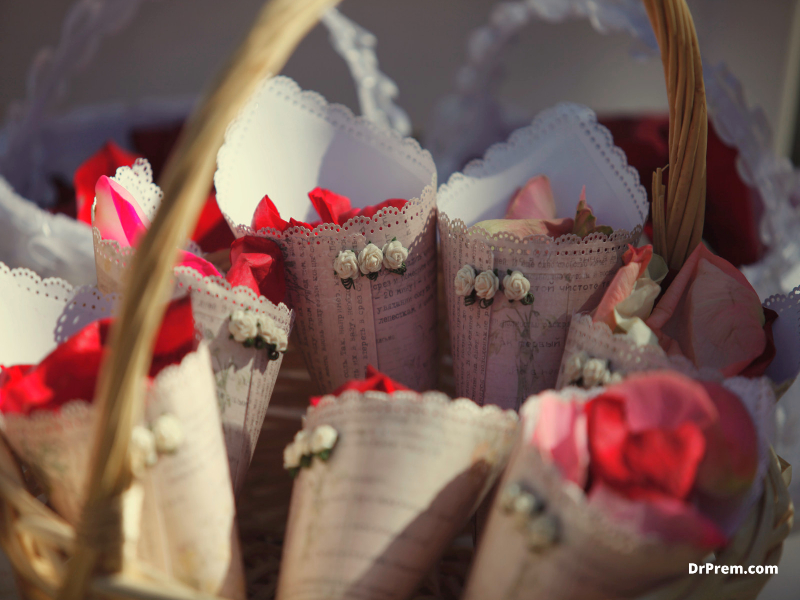 Paper is a surprisingly strong material and could become as strong as leather. Buildings have been made using cardboard, and Bottega Veneta created a beautiful paper bag which they named Carta Giapponese. The gorgeous clutch is made by weaving tightly a paper called 'washi', derived from the 'Kozo', which is a Japanese mulberry. Once it is made, it is lined with silk and topped with blackened brass accessories.
Recycled rubber
Rubber, which is used as the inner tubes of tires, is flexible, and leather-like in density and texture. It is considered to be one of the perfect materials to replace leather, and many brands make stylish bags, cuffs etc from it.
Mushroom leather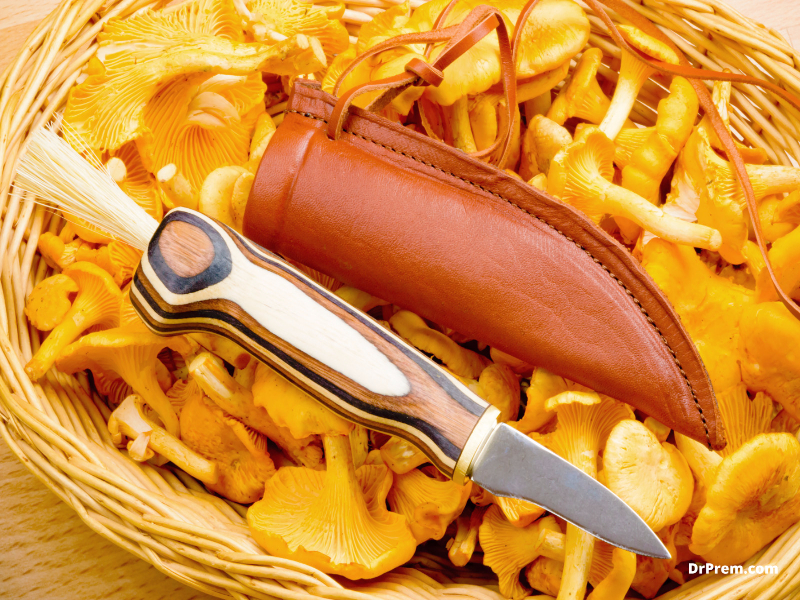 The startling innovation which is called mushroom leather can actually be grown to the shape and size required to fit any design. The mushroom leather is waterproofed using non-chemical methods, making it completely biodegradable.
Cork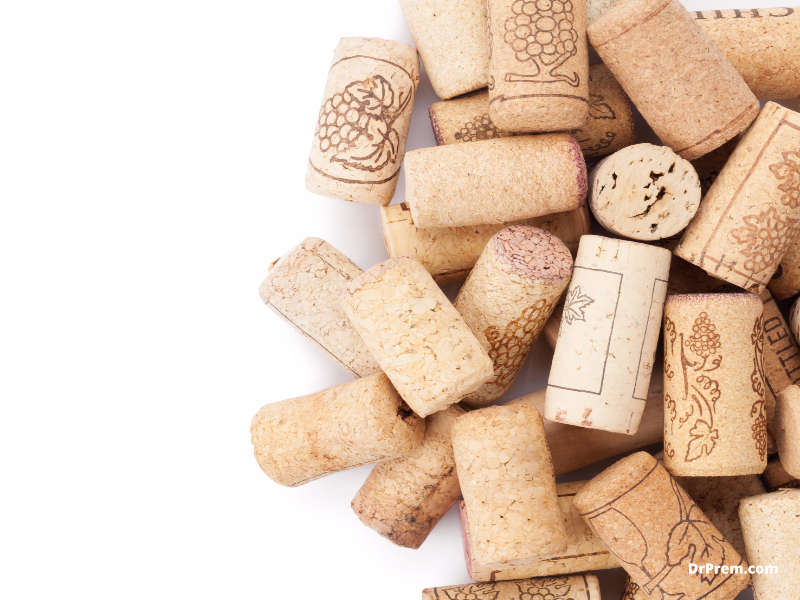 Cork is an organic material and is quite the rage now. It's being used to manufacture floor tiles, bags and umbrellas too. Cork is recycled easily, is completely natural and the harvesting of cork does not cause deforestation. Big fashion houses like Louboutin and Chanel are using it in their designs, just like many other eco-friendly brands.
Coolstone leather
Sewable slate stone is one of the other unconventional materials, which are being used to replace leather. The matte grey finish of the leather has a fantastic look. It gives a wonderful old leather look to bags, computer cases, jewelry, and belts. With age, little scratches are formed on the material, which makes it look like weathered stone, while the material actually turns softer. This incredible material is predicted by experts to go a long way!
Tree bark
Another vegan byproduct is wood leather, which is strong, durable and unique. All the products are exclusive due to the different natural grain of the wood. The finest tree bark leather is manufactured from renewable wood, which is fast growing and treated with safe chemicals to make it more durable and flexible. Shoes and platform shoes are made of this natural leather.
Hana Plant or Agave plant leaves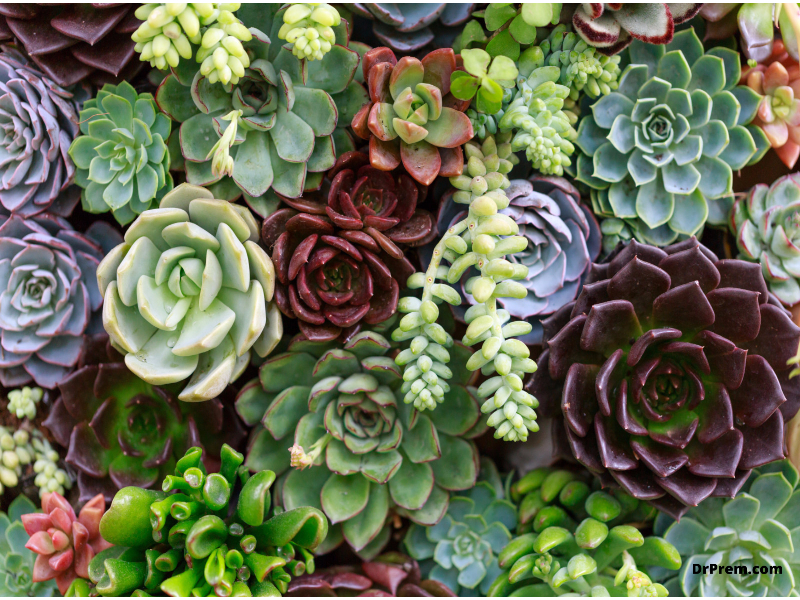 Sri Lankan artisans use the leaves of this plant to produce a fiber, which is woven to make accessories which are usually made from leather, like handbags, wallets, computer cases. Color is added using natural, certified dyes.
Waxed cotton
This material is a good substitute for leather, especially when it is organic. Marc Jacobs and other leading brands have used this material for bags and jeans. It's waterproof, pliable and can be washed easily, which gives it an advantage over leather.
Pinatex
Pinatex is made from the wasted portion of pineapple bush. It is vegan, eco-friendly and provides another source of income for pineapple farmers. The lush material will remind you of felt leather and is long lasting and watertight. The use of Pinatex is picking up as a lot of bags and shoe brands have started to use it.
Apple, banana and orange fibers
Like pineapple, apple waste, banana skin fiber, and orange peels are also the new materials from which fibers are made to replace leather.
Denim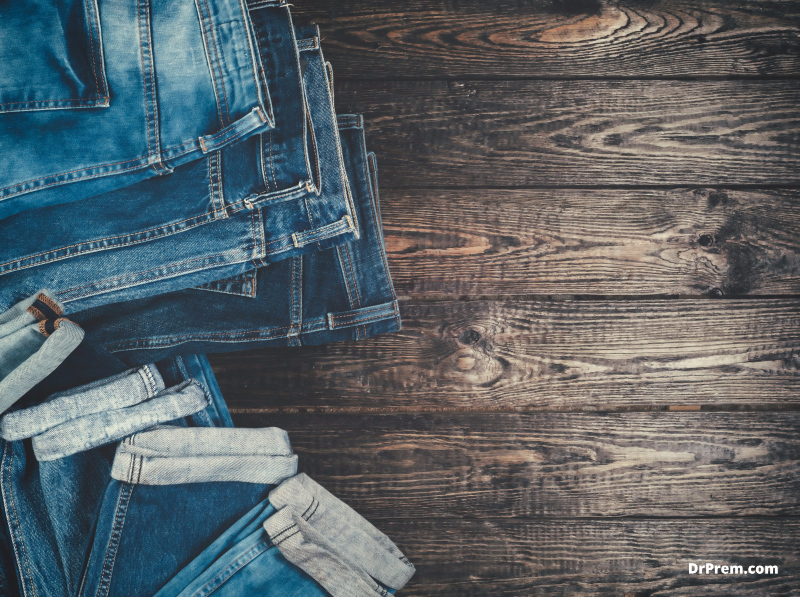 Denim isn't waterproof but is certainly chic. Bags, belts, wallets, and shoes are made from denim.
The leather is being shunned by vegans and other animal lovers and to replace it, there are many new kinds of vegan byproducts like paper, cork, pineapple etc which are sustainable, eco-friendly and stylish as well.