Sustainable transportation has gained popularity in recent times when people started to realize the harmful impact of greenhouse gas emissions. Majority of people in some nations have started using bikes to go to their work every day, thus contributing their bit to save the environment from the harmful impact of pollution from vehicles. Some designers have worked hard to come up with eco-friendly bike concepts, and here are the best of them:
Solar powered E-bike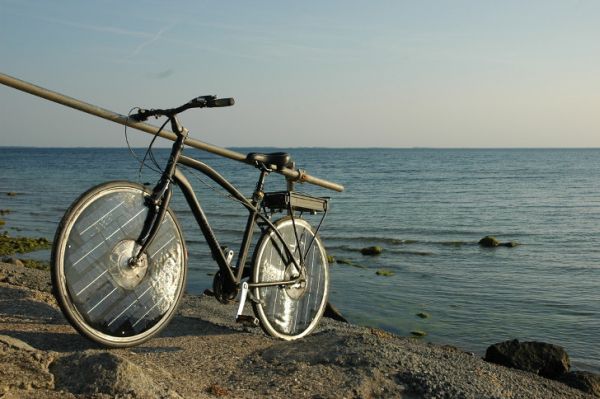 Copenhagen based designer Jesper Frausig has designed a solar bike, an eco-friendly contribution to the bike population that is much, as people prefer biking to work. It is a stupendous creation and has a capacity to bike 40 miles on one charge. You bike it to your office, park it in the sun and it automatically recharges. Solar panels on the wheels harvest sunlight convert it into energy and store it in the battery installed on the frame. It uses energy stored in the battery while moving and the one it is directly receiving from the sun on the go.
Ele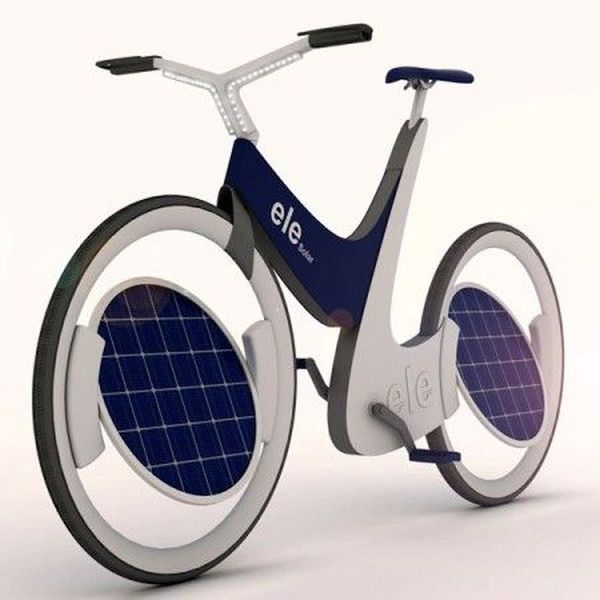 An innovative e-bike concept designed by Mojtaba Raeisi is "ele". It features solar panels on its wheels that harvest solar power to keep the bike moving. There is something very unique about the solar panels, they tilt towards the direction they can seek majority of sunlight from, thus, making it quite an energy efficient concept.
Solar powered folding bike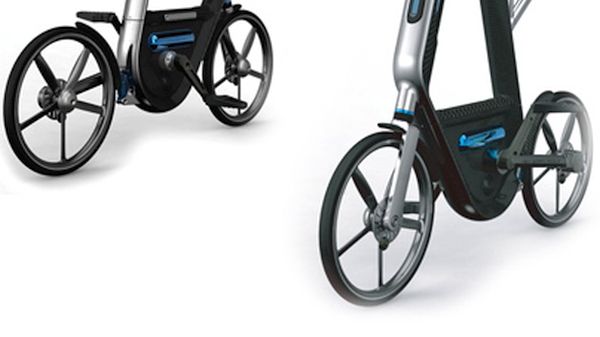 Designer Chen Weiping has proved it really well that bikes are no longer the boring designs but are interesting, innovative, very functional, and energy efficient models. He has come up with a solar powered folding bike that weighs just 12kgs. Pedal it when you want to burn some calories, while you are lazy, let the solar power pedal it for you.
Solar Bike by Juyoung Na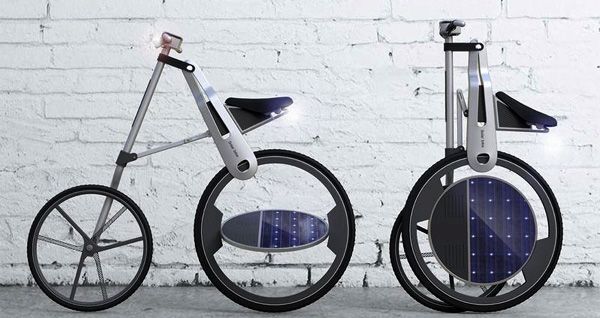 Yet another solar bike concept by designer Juyoung Na that serves as a much advanced eco-friendly alternative to many existing solar powered bikes that either discharge while riding or you need to find a grid to charge them. However, this bike charges itself on the go using its strategically places solar panels. There is an empty space in the rear wheel that collects electrical energy from the sunrays it gathers while riding. It continues to charge while in use and not in use.
Potenza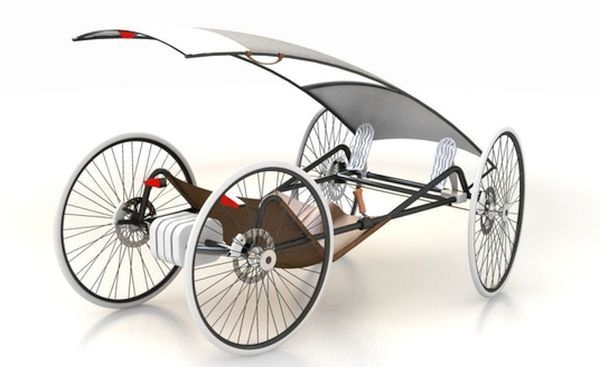 It is a sustainable bike concept but with a slight change in its design, as it sports four wheels instead of two. Its huge four wheels make it appear as a classic car that offers you a sustainable transportation solution. You pedal it to work and when you get tired you can make it move using the stored energy in its battery.
Sunny Day solar powered electric bicycle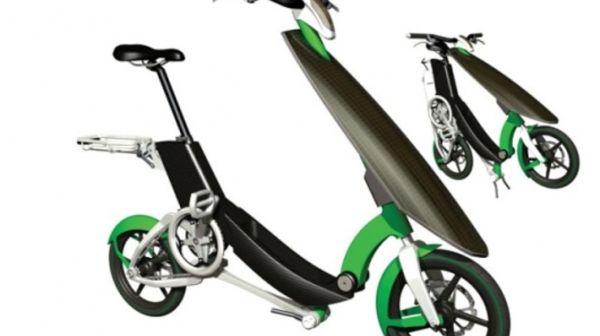 Designed by Larry Chen, the Sunny Day bike sports an adjustable streamlined solar panel on its front. While moving the solar panel in the front reduces wind resistance and adjusted facing upwards when parked, amps up its capacity to harvest solar power. This bike offers you a sustainable transport system that does not require any grid charging as it remains charged owing to the energy stored in the battery.
Grasshopper Folding Bike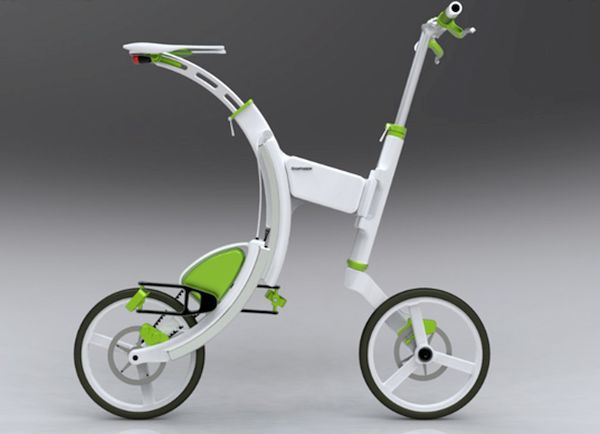 In terms of sustainability, chic design and functionality, the Grasshopper folding bike scores really high. The folding bike you can use as a sustainable transport, and while not riding, it serves as a stationary exercise bicycle. While you use it as an exercise bike, it generates and stores kinetic energy. You can take it into busy and narrow streets with you, and park it with utmost ease as it reduces in size when folded.
Sustainable transportation is a dire need, as it will help reduce harmful greenhouse gas emissions from cars, thus helping to sustain the environment.