Going green is the top home modification trend today. Thinking about the environment is not just for the decision makers and activists but also for everyone who is an inhabitant of the planet. Green improvements make a lot of sense, as they are least harmful to the environment and save you money too. The eco-friendly home modification trends of 2018 will give your home a beautiful makeover, but also help to reduce your eco footprint, for a long time to come. Check out these trends you can incorporate in many ways into your home modification:
Best eco-friendly home modification trends of 2018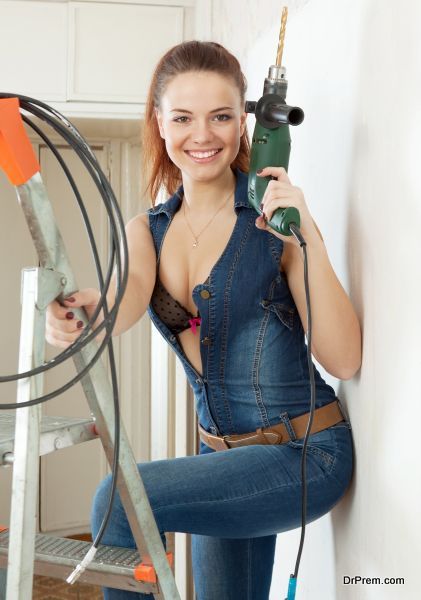 The eco friendly home modification trends will help you make the leap into the green revolution, and step into the transition from the non-green world into the eco friendly one. You might have already been leading a green lifestyle, but the trends in home modification are greener too. Here are some eco-friendly home modification trends of 2018 worth investing in:
First, get to know the basics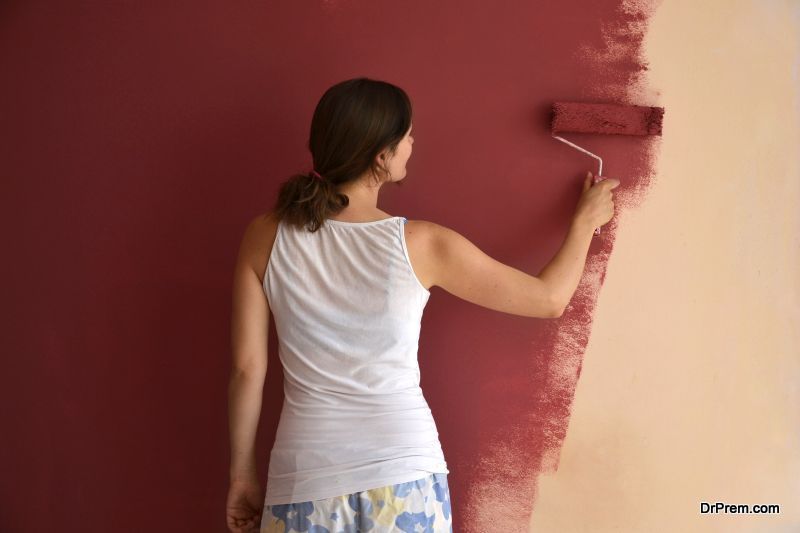 The first step when you're considering eco friendly home modification trends is to find out everything you can about green home improvements. This is because you would be able to understand what materials to buy. You also need to know how to choose the right contractors and architects. In addition, it will pay to know about the green materials available in the market, whether it flooring, insulation, roofing, paints and wall material. You can save money and space in the landfills by using recycled materials. It would be best if you could get hold of an architect or contractors who have green building experience, it would be a big help as you would all be on the same page.
Green insulation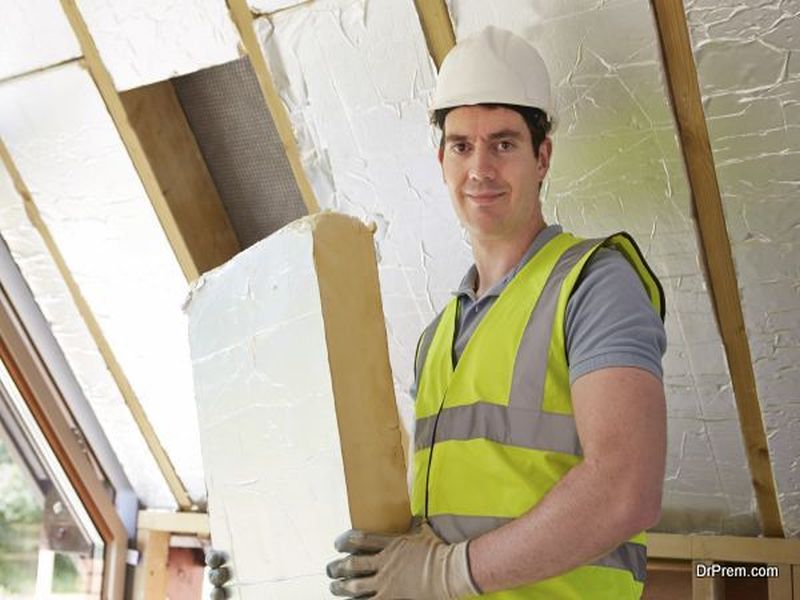 Insulation is one of the most important aspects of a home. It has to be right as it has to last long and it's an expensive affair to just replace. SIPs or Structured Insulated Panels are the latest in green insulation. The exterior and interior sheathing is made from recycled materials, apart from having a foam core (recycled). That's why the SIPs are very energy efficient and easily assembled for roofs and frames, as they can be easily clipped on.
One of the eco-friendly home modification trends of 2018 is installing eco friendly ventilation systems. HRV and ERV or Heat recovery and Energy Recovery systems are really trending right now.  Install ceiling fans that use far less electricity and are quite effective during summer. To get the healthiest air quality, choose products which are low on VOCs. Lead-free or organic paint is a wise choice of paint.
Solar panels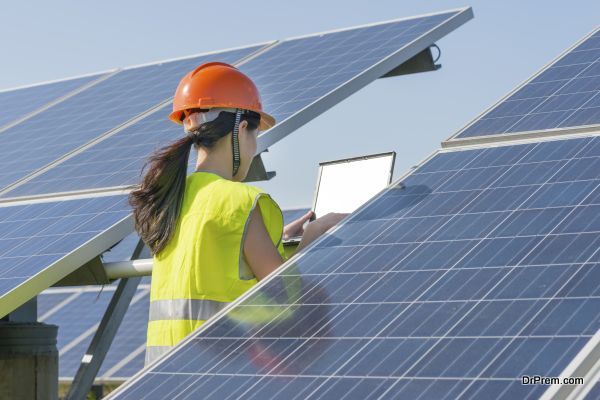 Installing solar panels is generating your own electricity, and these panels are gradually becoming cheaper. You can sell excess electricity to the grid too. If you can't go solar all the way, start with solar water heaters, which can help to make the transition to green energy gradually. Green modifications for home offices such as solar panels can reduce the running cost of your office too. Solar panels are one of the most popular eco-friendly home modification trends of 2018, as the price of the panels have gone down considerably.
Water catchment systems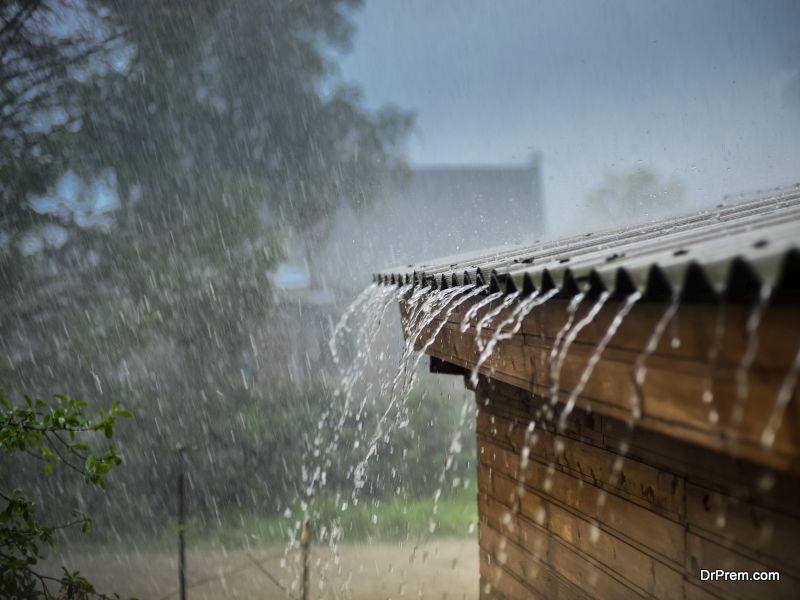 These systems can catch rainwater and allow you to use it later, thus saving water. An average 40ftx25ft home's roof can collect 600 gallons of rainwater in just one hour. Upto 300 gallons of water can be diverted by the downspouts, which can be used to irrigate your garden. You can DIY a rain barrel system/s or buy one. It would save a lot of water and lots of saving on the water bill. The whole system would cost around 100 dollars, but it will pay for itself in approximately two years. Eco-friendly home modification trends of 2018 also include water catchment systems as they help to conserve the precious resource water.
Choose the right direction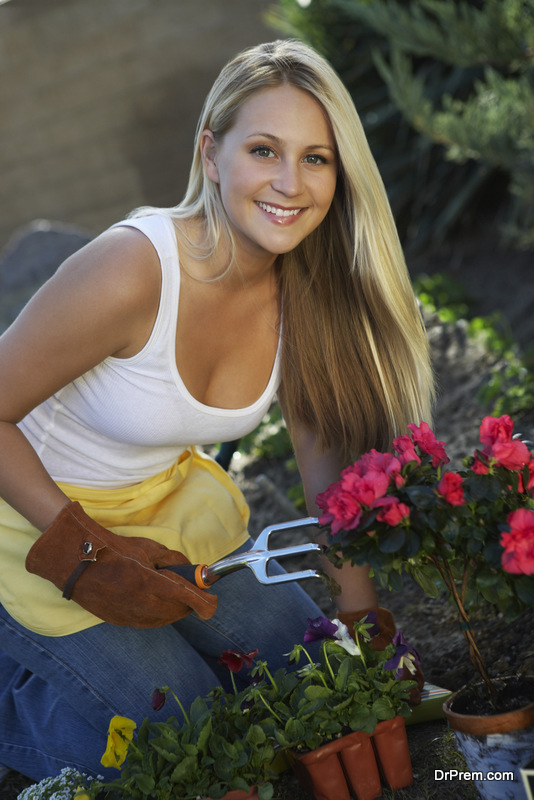 If you're making big changes and want to follow the green modifications for home offices; you can do that by choosing the right direction. For example, if your office is set up in the area of the room which faces south, you'd have ample natural light throughout the year, and ease up on heating costs in winter. One of the eco friendly home modification trends you should go for is planting trees in the western side of your home – this gives shade in warm months preventing overheating, and in colder months supports your insulation systems by reducing your electricity bills.
The roofing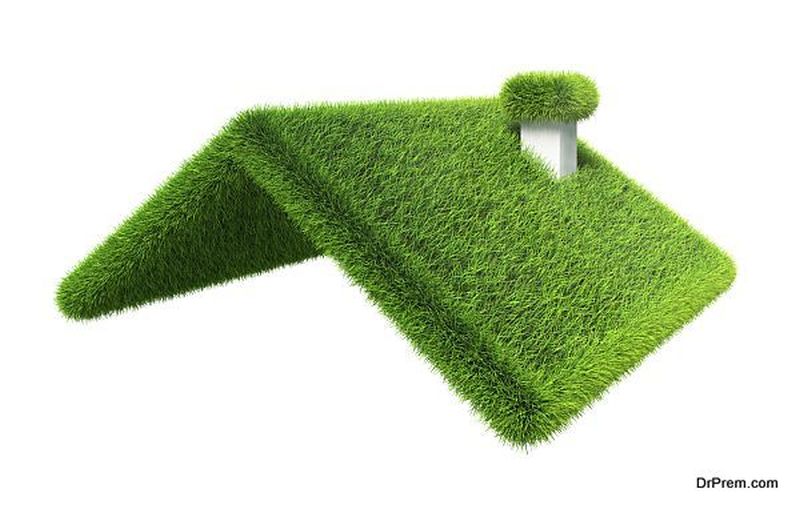 The latest trends in home modification are installing green roofing. Energy efficient roofs are very high reflecting, which can keep your home cool. Check for the r-value, as high value roofs can make a difference of about 100 degrees. Eco friendly reflecting roofs are best for regions, which have hot climates.
Green kitchen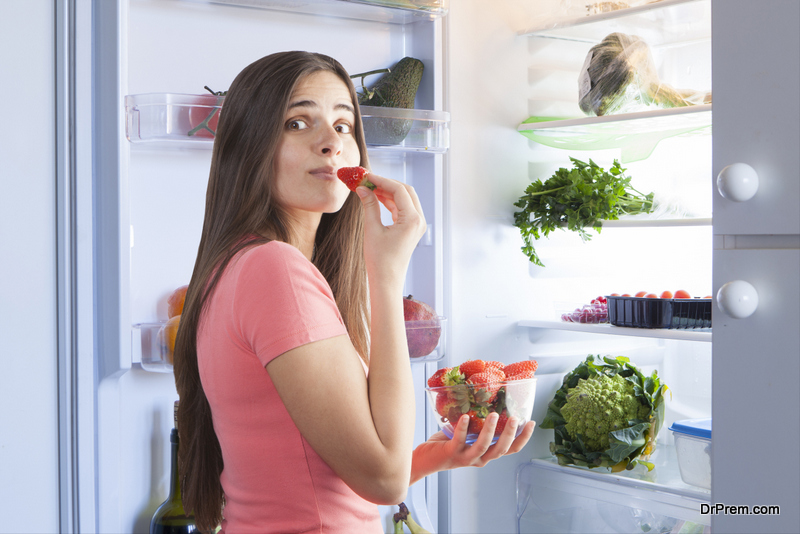 Kitchens are one of the most used spaces in the home. With Energy Star rated appliance, you can save a lot on your energy bills, as they use 20% less amount of electricity. Trash compactors can save space in the landfills, as they can reduce trash by a whopping 80%. While you are modifying your home and kitchen, you should definitely replace the countertop and kitchen floor with green materials like recycled aluminum, glass or paper, bamboo derived materials, cork, sustainable wood etc.  All these green materials are low in VOCs, so are healthier for the home.
Green bathroom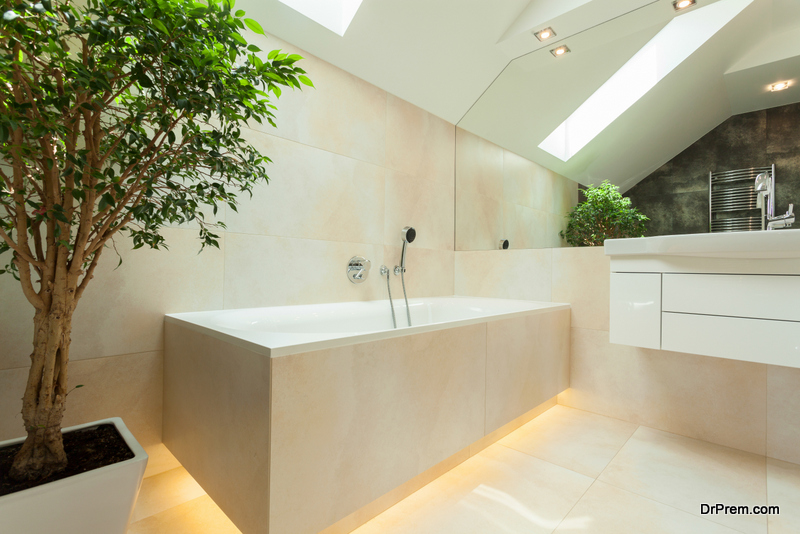 The bathroom can be modified in an eco friendly manner, which looks great too. You can get low-flow faucets fitting every budget, in all kinds of attractive shapes, and designs. They will help save water, just as low-flow showerheads will.
Lighting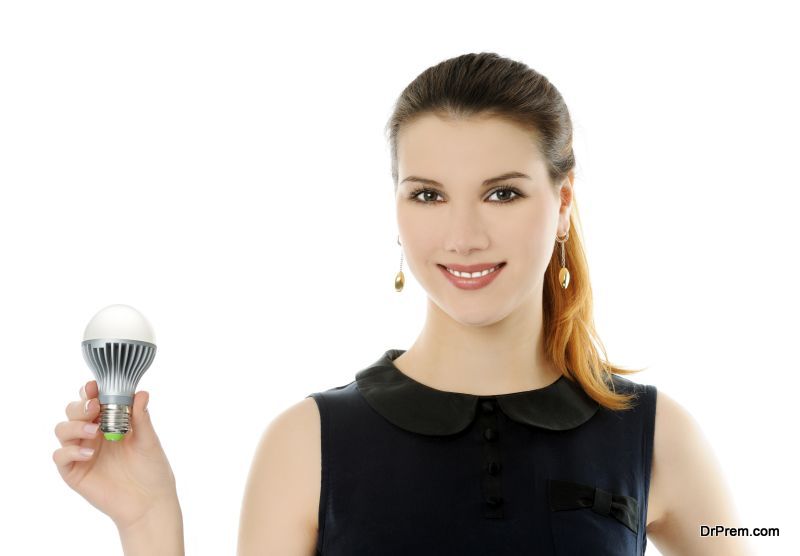 The simplest way to reduce your energy bill is by upgrading the lighting of the room to LED and/or CFL lamps. Infact, you also get solar powered LED lights in the market. These lights are much more affordable now, and apart from the fact that they last for 23 years or 25,000 years, seems like a good investment, don't you think?
Thermostat up-gradation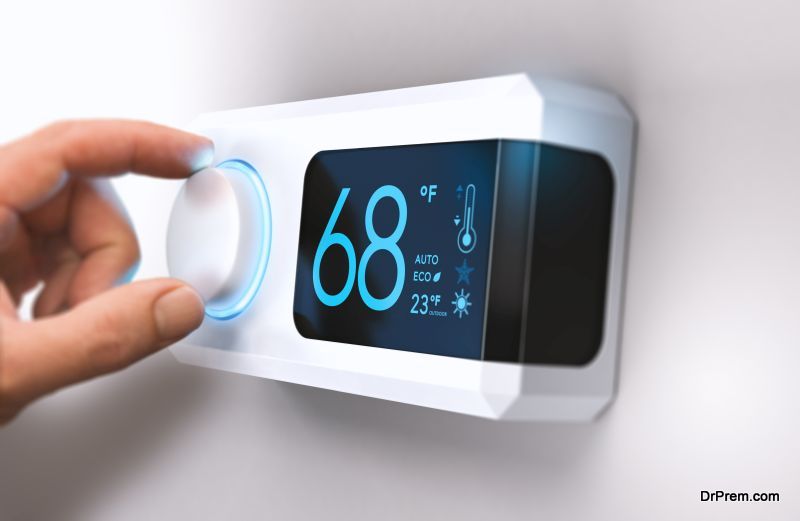 Installing energy efficient thermostats, this can be switched on and off remotely can save a lot of power. Another green tip is to turn down the thermostat by only one degree at night when you're sleeping, and it will ensure that you use only 1 percent energy.
Making use of the eco-friendly home modification trends of 2018 will be to your advantage when you remodel your home in a green manner. You'd be reducing your eco footprint and living in a healthier home too, so go ahead and make the most of green modifications.