The Indian government plans to achieve 40% of it electric power requirements from non-traditional energy sources such as solar energy by the year 2030.5,525 MW solar energy generation power was added in the last fiscal, which adds to the total of 12,288 MW capacity of solar energy generation.
The aim is to reach 748 GW, according to the Ministry of New and Renewable Energy. The government plans to add 4,800MW and 7,200 MW from solar panels mounted on roofs and solar power plants respectively. Read on to find out more about the latest happenings in the Indian solar power market:
Solar energy tariffs expected to fall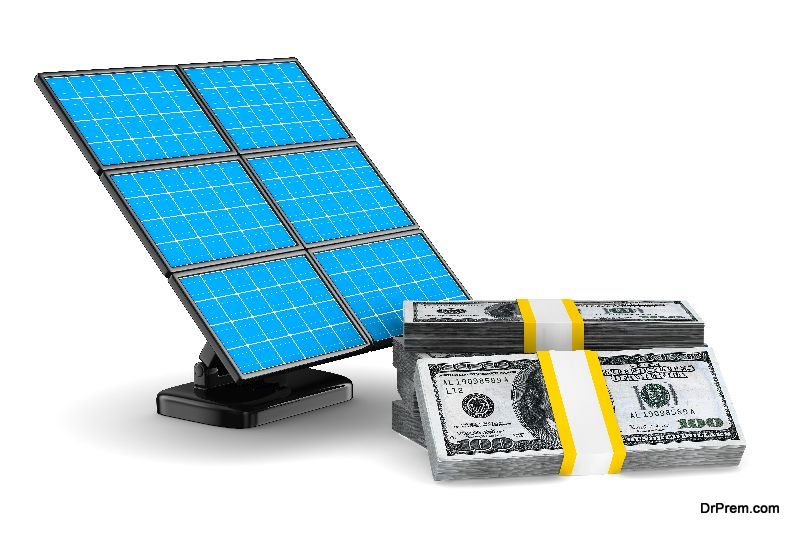 Though there were concerns that the demand for solar power might slow down, but the reduction in the module prices and falling interest rates has put those concerns to rest. As India looks poised to become the key market for demand growth, solar tariffs too are expected to fall below Rs 4 / kWh making it the cheapest renewable energy source.
The implementation of UDAY might also help to sustain the demand for renewable energy. A demand of 6-8GW is expected in the future (for utility usage). According to a study, solar tariffs have fallen approximately by 73%, in tandem with Chinese prices which have fallen by approximately 80% since 2010. This is due to intense competition in this sector, as companies sacrifice margins and bid low to gain market share. 
Impact of GST
The implementation of GST might lead to an increase in costs marginally, which might lead to an uncertainty for contractors and developers. The adverse impact is expected to be passed through to distribution companies. 
International suppliers developing strategies specifically for India
Leading international firms are setting up solar plants and developing other strategies to meet India's demand for solar energy. A few international companies which are making inroads in India's solar energy generation and distribution market are:
Fortnum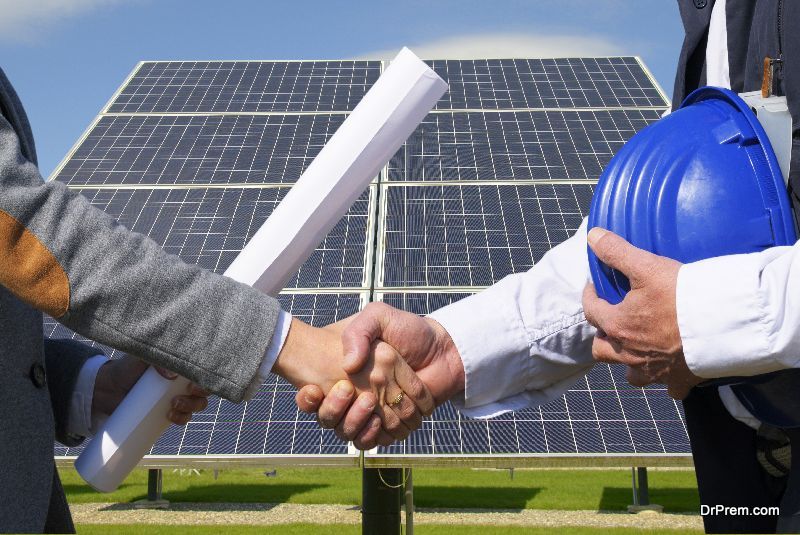 Finland's Fortnum Oyj has ambitions of setting up 250 MW of solar capacity every year in the country. Last year, Fortnum drove down solar energy tariffs to new lows. The company is also interested in investing in the waste-to-energy and also set up charging stations for cars to charge.  In this way, Fortnum aims to gain a large market share in India's renewable energy sector.
Last year, the company had said it would invest up to Rs 3,000 crore in its Indian venture, to set up some huge Greenfield projects. By August, Fortnum would have 200MW of solar power operational and has the goal of achieving 1GW capacity solar energy. They plan to achieve it by setting up solar projects / plants across businesses, utility plants, rooftop projects.
Fortnum's bid in Rajasthan for a solar energy project drove down tariffs to Rs 4.32 /kW/hour and this year solar tariff have dropped to Rs 3.30 per unit, which is a record.
Fortnum's majority stake in Chempolis Ltd, will enable it to set up a bio ethanol plant. This plant would be collecting bamboo from Mizoram, Assam, Nagaland, and Manipur and produce ethanol by converting cellulose into ethanol. This ethanol would then be mixed with petroleum products.
The company also plans to change the waste-to-energy scenario in India, hoping to achieve the same success as it has in the Nordics.
Macquarie Group and Hindustan Power projects
The Macquarie group from Australia will gain entry into India's solar power market as it has agreed to buy 330MW solar assets from Hindustan Power Projects for about $600 million, though both companies have refused to comment. The assets are mainly in Gujarat, and have been operating since 2010.
Hindustan Power projects aims to reach 2 GW in total solar capacity by the end of 2017, and 7GW by 2020 from its hydel, solar and coal projects.
India requires a further $200 billion in investments to reach its 100GW and 60GW solar and wind energy goal by the year 2022. Presently there is 10GW solar capacity installed in India.
In 2017, rooftop solar energy is expected to grow by 1.1 GW, which would be an increase of 75% from 2016. By 2017 end, the installed capacity might reach 18 GW, making it a profitable year for the solar energy sector.