Making a shift towards living an eco-friendlier lifestyle can be a great way to significantly improve your health and lifestyle overall, along with being one of the best ways to give back to and protect the world around you. When you ditch unhealthy chemicals, unhealthy foods, wasting as much as you want, harmful Earth practices, and habits and routines that may be making your carbon footprint bigger than it needs to be, you'll be able to enjoy a much healthier and happier life all the while knowing that you're doing everything that you can to boost the environment and ecosystem.
No matter what stage you are at in life, your work, study, living situation or family situation, there are several things that you can do starting from today to improve the positive impact that you are having on the planet and ensure that you are doing your best to preserve it, while boosting your own health and wellbeing in the meantime.
Wherever you are in the world and no matter your situation, the following tips can be a great way to live an eco-friendlier life.
Save Energy: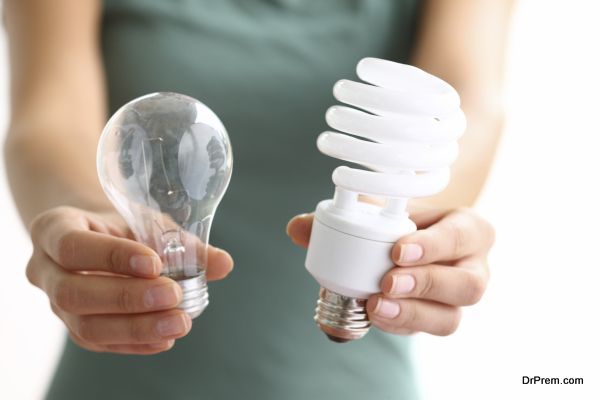 One of the most direct steps that you can take, regardless of your living situation, to reduce the impact that your lifestyle is having on the planet is to reduce the amount of energy that you are using at home on a regular basis. Along with making your home a greener place to be, taking steps to conserve energy will also be easier for your pocket and has a range of real, tangible benefits for your life. You could consider the following:
Use Low Energy Light Bulbs: Compact fluorescent lights will save both energy and money – typically, they will only use one-third to one-fifth of the electricity that a traditional light bulb will. Along with this, they tend to last a significant amount of time longer – it's a no-brainer!
Switch Things Off: When appliances aren't in use, it can be easy to forget about them – but they may be using energy that you don't even realize. If you're not using appliances like your computers, audio-visual equipment, and kitchen appliances, then switching them off completely will save energy. Similarly, once your smartphone, laptop or tablet is fully charged, unplug it to save energy.
Lower Your Thermostat: Lowering the temperature on your home's thermostat by just a few degrees will not be noticeable to you when it comes to the temperature in your home, but can reduce the amount of energy that you use and the money that you spend significantly over the course of a year.
Wash Clothes at Low Temperatures: There's really no need to wash your clothes in boiling water. Using cold or lukewarm water will do the job just as well, and you'll use less energy each time you do laundry. And, when you need to dry your laundry, line dry or use a drying rack, rather than machine drying as often as you can.
Insulate Your Home: Investing in the right insulation for your home will help to trap the heat inside; as a result, you'll use less energy to get your home to the right temperature – particularly in colder weather.
Cover Pans When Cooking: Finally, something as simple as covering up your pans when cooking can make a difference to the amount of energy you use. Unless you're stirring the food, putting a lid on the pan will ensure that you reduce the amount of energy escaping from the pan, and your food and liquids will heat up faster.
Green Fashion Tips:
Fashion is a big part of life for many of us – after all, it's nice to look and feel good and there are always new trends to keep up with. However, the fast fashion industry is one of the biggest contributors to climate change and environmental issues, so there's a lot you can do in terms of fashion to live an eco-friendlier life.
Buy Second Hand: There's absolutely nothing wrong with buying second hand clothing – and you can get plenty of great bargains when buying fashion from thrift stores, online selling sites and even from your friends and family.
Make Your Own: If you enjoy making things and are good with textiles, then you might want to think about making your own clothes! All you need is the materials, a sewing machine and a pattern. And if you're not sure how to make your own clothes, there are plenty of online tutorials and videos that you can use to teach yourself. Or, join a class and meet new people while discovering your new hobby.
Recycle Your Clothes: Finally, when you're done with something that you're probably not going to wear any longer, recycling your clothes is a great option. You can sell them on to make some extra money, turn them into something new, or if there's not much else left to do, you could always cut them up and use them for cleaning around the home!
Save Water: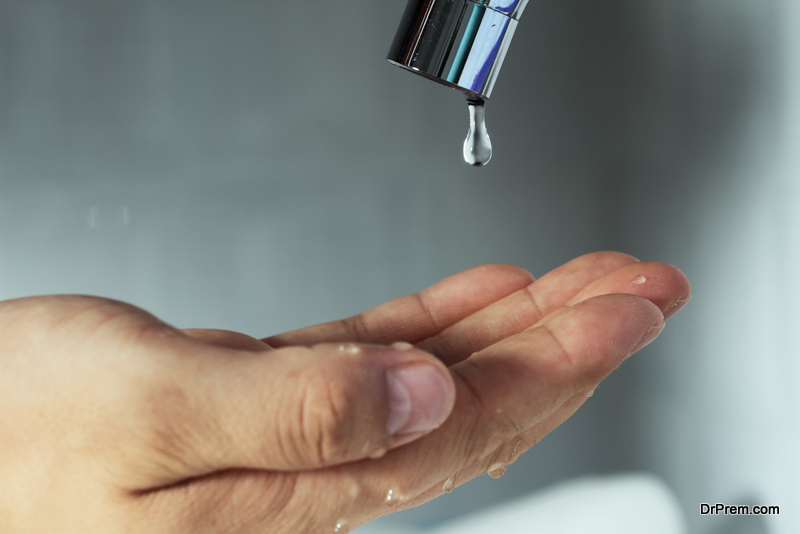 Saving water around your home is also a good way to be eco-friendlier and do your bit for conserving natural resources. In addition to reducing your energy usage, saving energy will also help you save money. Some options to consider include:
Use Short Cycles for Washing Clothes: Take advantage of your 'eco wash' setting; you don't need to wash your clothes for a long time for it to be effective.
Fix Any Leaks: Look around your home regularly for any leaks that you might not have been aware of. Leaking taps, for example, can cause you to lose a great deal of water without even realizing it, and fixing them as soon as possible can help you save gallons of water per week.
Take Shorter Showers: Hot showers use up both water and energy, so shaving just a couple of minutes off your shower time each day can quickly add up over the course of a year. And, you can even install a low-flow shower head to aerate the stream of water and improve the shower pressure whilst saving both water and energy.
Switch off Taps When Not in Use: Whether you're brushing your teeth or washing the dishes, try not to keep the tap running when you're not using it directly. This might be a small inconvenience, but over time, it can help you save a significant amount of water.
Drive Green:
Driving is one of the biggest problems today when it comes to carbon emissions and environmental issues, and along with government initiatives to cut down on older cars, there's a lot that you can do as an individual to go greener when it comes to this part of your life. You can:
Ditch Your Car: This might seem dramatic, but think about it – do you really need your car? If you can walk or cycle to many of the places that you go to often, or if there are great public transport options in your area, then you might want to consider getting rid of your car altogether. Along with being better for the environment, it'll be much cheaper, and you'll feel better for walking or cycling more.
Car Share: if you're able to, you might want to consider car sharing with colleagues or fellow students on your commute to work or class. Not only can car sharing be fun as you're spending your ride with other people, it can also be a lot cheaper for you as you're only contributing to some of the gas rather than paying to fill your tank up on your own.
Upgrade Your Car: If you can't get away from having a car, then you might want to consider upgrading your vehicle to a more environmentally friendly option. A hybrid or electric car will be a much cleaner option in terms of the environment, plus they are very nice to drive, too.
Study Green: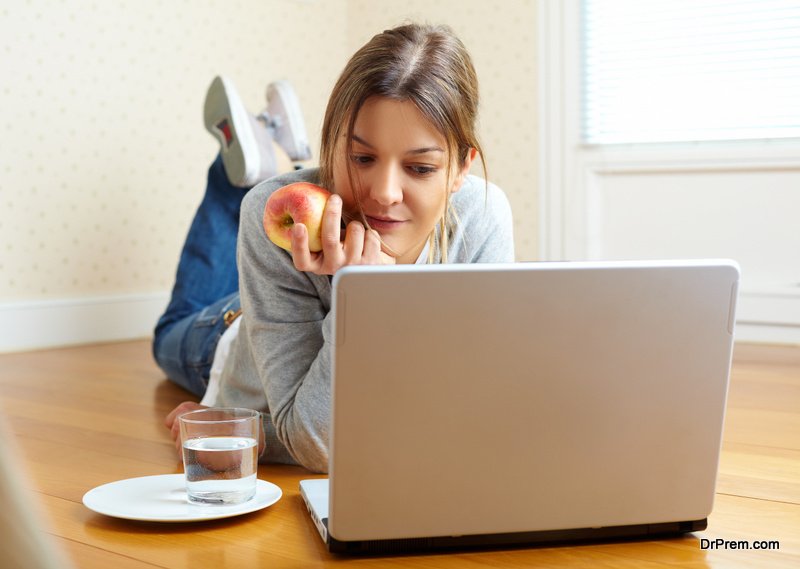 Are you currently a student or are you considering going or returning to college in the future? Then the good news is that there are several things you can do to live a greener student life. Along with doing all the above for conserving energy and water, you can:
Study Online: Studying online isn't just cheaper in terms of tuition fees, it can also help you significantly reduce your carbon footprint by providing you with the ability to study at home. Flexible, home-based study options such as this online MBA Michigan mean that not only can you continue your usual lifestyle and study at times that are most suitable for you – you won't be affecting the planet by commuting to classes in rush hour traffic or using any additional campus energy.
Use Green Study Supplies: From paper to highlighters, pencils and even staplers, keep your eye out for study supplies that are made with the planet in mind and don't use any harmful chemicals. Not only is this better for the environment, but also for your own health!
Recycle: As a student, there are going to be lots of opportunities for you to recycle. For example, if you're taking notes, make sure that you use both sides of the paper or recycle old paper when needed. When it comes to books, you can make extra money by selling your old textbooks instead of storing them or throwing them away – reducing the need to produce more brand new ones.
Green Eating:
Going greener with your food isn't just good for your own health and wellbeing; it's also great for the planet and can be a fun and productive way to reduce your carbon footprint. Some ideas to consider include:
Grow Your Own Food: Starting a vegetable garden at home can be a great way to preserve the planet, and growing your own vegetables won't just save you money at the grocery store – it's also much better for you as it's completely organic and there are no harmful pesticides or chemicals used. You'll know exactly where your food is coming from.
Cut Down on Meat: Did you know that for a family of four, cutting out meat for just one day of the week over the course of a year is the same as getting an electric car? The meat industry is one of the biggest producers of greenhouse gases and is having a massive effect on the environment. So, making steps to cut down on the amount of meat that you eat is a great way to ensure that you're eating a greener diet. You don't have to go vegan or even vegetarian – just a couple of meat-free days per week can make a massive impact.
Choose Local Produce: Are there any local, urban farms that you could shop at instead of the grocery store? Using small, local businesses is much better for the environment as you're not contributing to mass production of food goods, and you can also support your local economy at the same time.
Greener Habits: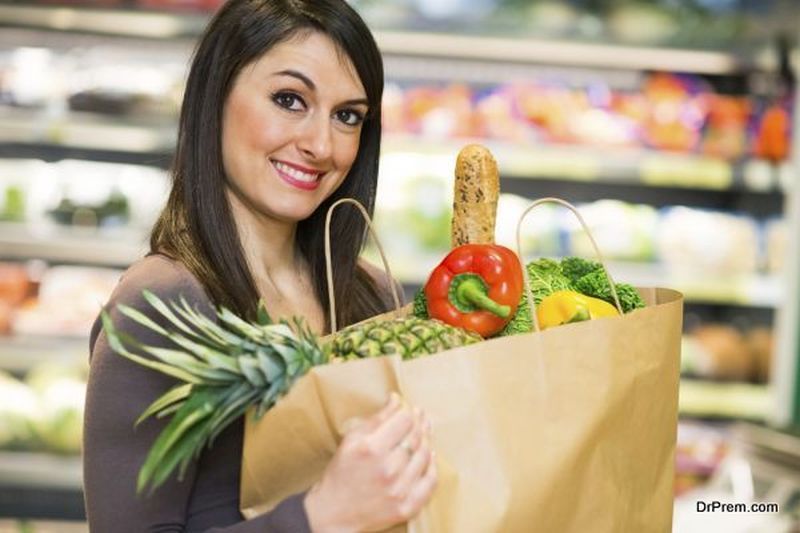 Finally, there are several further greener habits that you can develop in order to improve your impact on the environment and reduce your carbon footprint. In your daily life, you might want to consider:
Reducing Plastic Use: Switch to a reusable metal bottle rather than using one-time-use plastic bottles each time you drink water. Most places will have water fountains where you can refill your water and many cafes and restaurants will be more than happy to fill your bottle up if you ask. And, don't just stick with water – taking your reusable coffee cup to get your morning latte, rather than taking a reusable takeout cup can significantly reduce your waste.
Ditch Harmful Cleaning Products: When cleaning your home, regular products that you use could be having a bigger impact on the environment than you realize. Switching to eco-friendly products or even making your own from items like lemon juice, white vinegar and bicarbonate of soda can make your home a greener place to be.
Are you currently implementing any of these green habits in your daily life? Which would you like to start next?
Article Submitted By Community Writer