Smartphone have applications that can help us lead an eco-friendly home and living. They help us to easily manage our household chores. Some of these applications are mentioned below: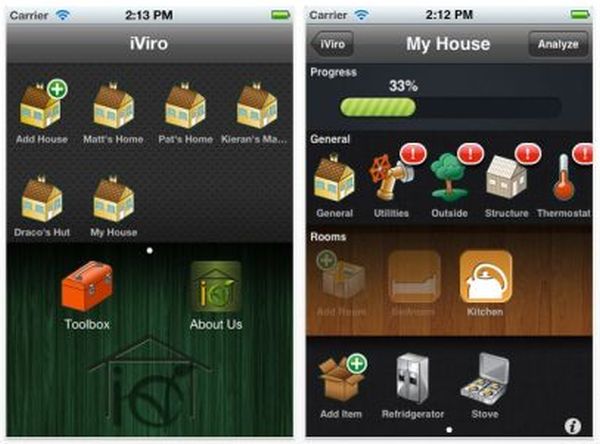 iViro
This application helps us to get a record of the electricity consumed by the various appliances functioning in our homes. The app gives a data of the heating, cooling, water usage or other energy consumption that leads to understanding CO2 emission records. Moreover, is also has features that give methods and strategies to save energy, thus making your appliances eco-friendly and cost efficient. These can be done with a click on the mobile phone.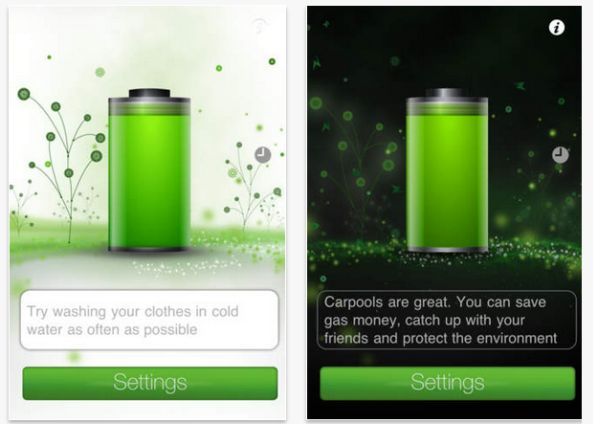 EcoCharge
This application shoots alarms when the appliances plugged for charging are fully charged. Plugging out the appliances when fully charged can keep the battery of the appliances. This also reduces the wastage of energy. This is applicable to most of the rechargeable gadgets we use daily.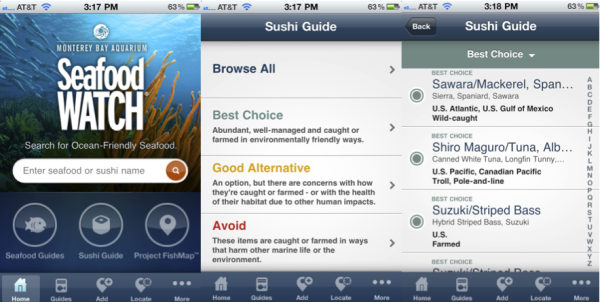 Seafood Watch
This app designed by Monterey Bay Aquarium helps you choose fresh and good quality seafood or sushi at the restaurants or local markets. It is gives a detailed information about how to fish and farm these items.  Moreover, it also helps you find the best seafood available in the local market or narrowing down on the best local seafood markets available in the town.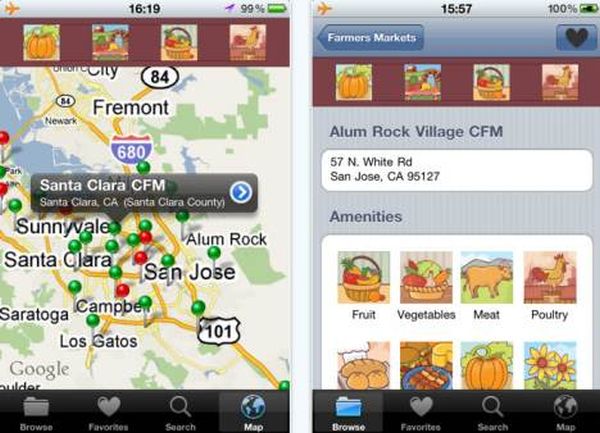 Farmers Market Finder
As the name suggests, this app helps users to search and find the best local market in the town to get fresh vegetables and fruits. It gives detailed and updated information on the area, the timing of operations, the prices of the vegetables, meat or fruits and contact details. Farmers Market Finder app has been certified by the market organizers. It is majorly applicable in USA.
Carbon Footprint
This application is a must have especially if you are using your four wheeler or two wheeler every day. It gives information on how much fuel is used by your vehicle. It also gives a detailed data on your driving habits, and on how to use fuel efficiently. Carbon footprint help calculate the cost used per liter and compiling it to the money spent on fuel every day. This also helps in tracking the total usage annually. This gives an idea on the amount spent every year, thus helping you to cut down expenses.
Summary
These simple and easy to use applications can help you spend less on the fuel and energy consumption. Intelligent use is not only good for the pocket, but also for the environment.