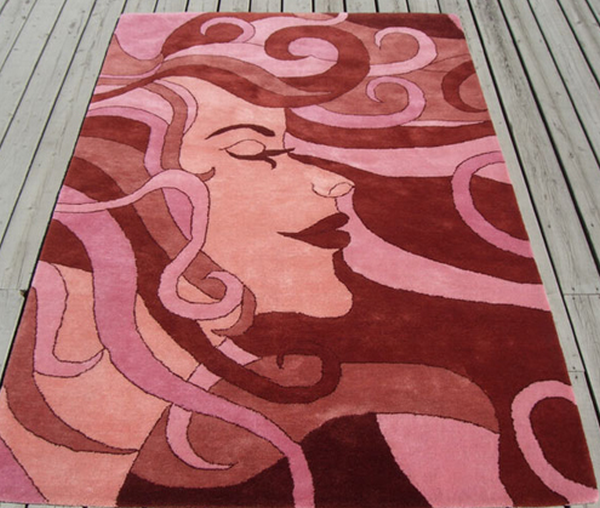 Rugs are a great way to ornament floors and manage to fetch plenty of stares. A good piece can elevate the aura of a place in no time and add to the beauty of a room. But, it is time your floors got a touch of eco-friendliness with practical and stylish rugs that will pamper the eco-conscious genes inside your system. Below is a list of eco-friendly rugs for your green homes that use natural materials and also give a new lease of life to otherwise discarded materials.
1. Color-bound Sea Grass Rug
Sea grass is a natural fiber that has the ability to repel moisture. Giving this natural material a stylish life is Pottery Barn with Color-bound Sea Grass Rug. It has been handcrafted by rug makers and each rig has a fine color variation that makes it all the more special. These eco-friendly floor options have a non-porous structure that makes them apt for bathrooms, kitchens and outdoor usage.
2. Little Field of Flowers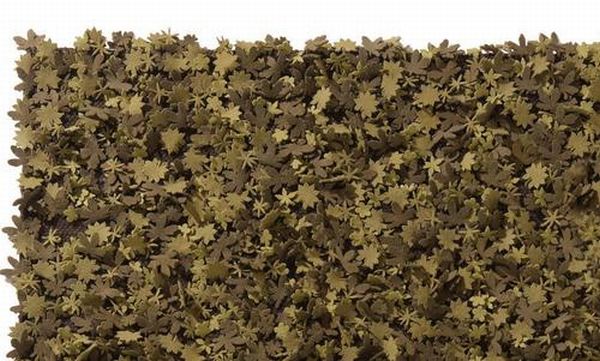 Little Field of Flowers will leave you awe-struck with its beauty. The rug gives an impression as if small flowers have fallen on the floor. It has been designed by Tord Boontje especially for Nani Marquina. The flowers have been punched out using wool felt in different shapes. The rug has been dipped in monochromatic color shades that is a clear imitation of the grass fields and meadows caked with flowers, which are nothing less than a treat for the eyes. So, bring nature inside your dwellings with the Little Field of Flowers.
3. Bamboo Shag Rug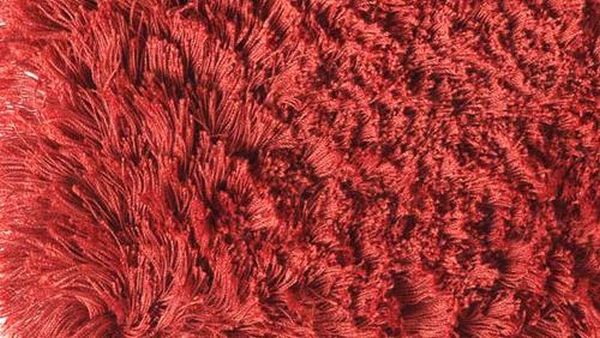 Bamboo Shag Rug has been made from 100% bamboo fibers and is an eye-catching creation by Danskina. The durable option can be used even with under-floor heating. It will feel like a soft cashmere sweater and is available in 20 different colors that will give the area a rich appearance. Pick the one that best suits your interiors and drape the floor in an environmentally-friendly way. The rug made from natural material can be easily cleaned using a vacuum cleaner.
4. Bicicleta Rug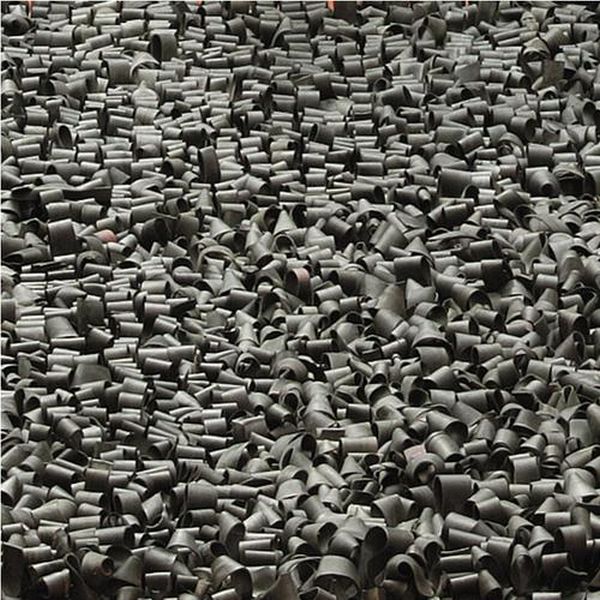 Here is another product from Nani Marquina that has been designed in an eco-friendly manner by Ariadna Miquel. The awe-inspiring rug has been made using a material that is far from the kind of fabrics generally used. Bicicleta Rug has been made from salvaged bicycle tires, which are dumped after they have lived their life. The ingenious rug is a great show of creativity and using thrown-away stuff in a better manner. Give your floors a streak of uniqueness and fetch unending praises.
5. Mermaid by Judit Gueth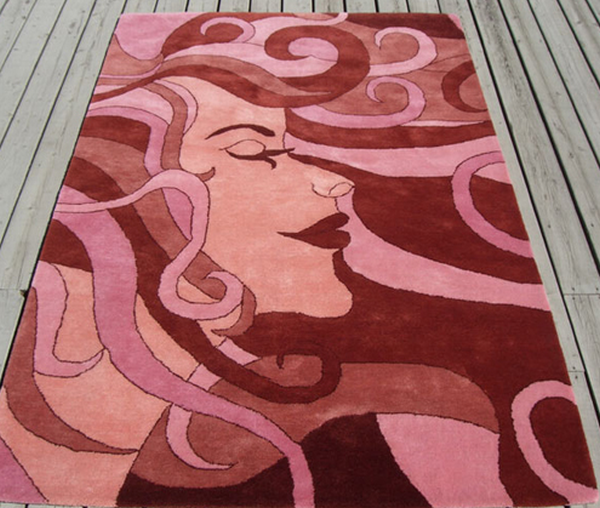 The visually appealing rug named Mermaid has been brought to life in various sizes by Judit Gueth who is an environment lover as well. The attractive rug has been made from wool and is hand tufted. Judit is a graphic designer by profession and loves creating home decors keeping the beautiful surroundings in mind. Mermaid is available in three different sizes and will give your rooms an eco-friendly visual treat.
6. Hand-tufted Rugs by Surya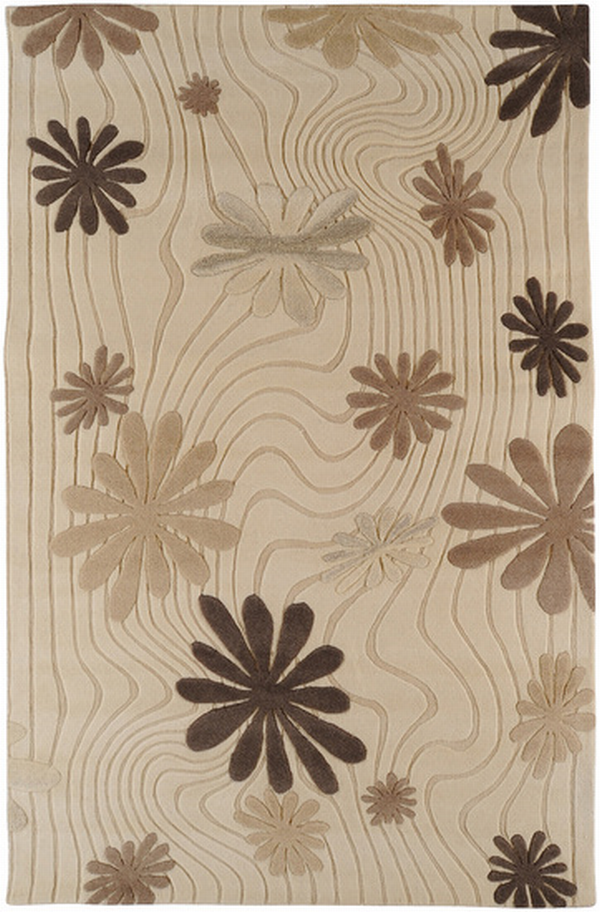 The amazing collection of rugs by Surya is 100% clean and green. The hand-tufted rugs have been made using New Zealand wool, which has not been colored using chemical dyes. Natural colored wools have been used, which were weaved with hand into a rug giving it a sculptured appearance. The rugs will be a natural fit for dwellings and will give the area a chic appeal.
7. LED Cell Rug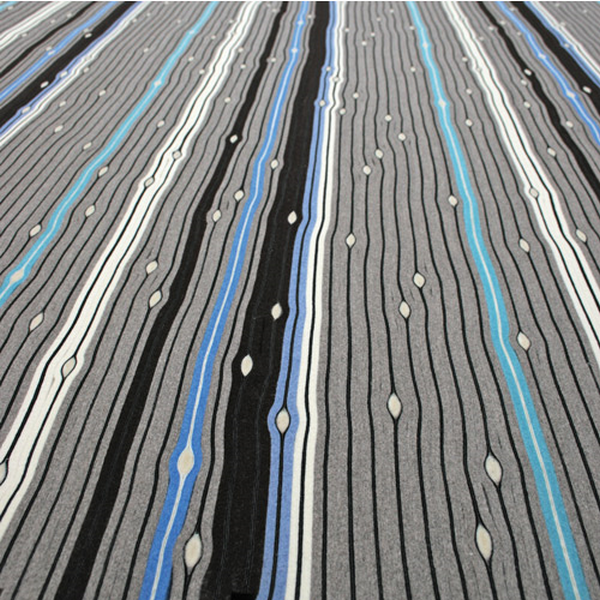 Cell LED Rug is a unique creation by LAMA Concept. It has been made from 100% wool felt strips that have been wedged with LEDs for a sparkling appearance. It comes in a variety of sizes and can fit in all kinds of inside spaces. The best part being, if a portion wears out one can replace that part with a fresh piece instead of throwing the entire rug. LED Cell Rug will make floors sparkle like never before.
Via: Thedecoratingdiva