With the improvement of technology, many innovative products have been launched to save conventional energy. The concern for ecology has also played its role to influence these innovative inventions. The bicycle mobile chargers are such innovative products that allow getting your phone charged while cycling. It does not require any external power source to charge your mobile and it saves electricity and your time as well. You need not wait for your phone to get charged completely to make a call. Let us discuss few of the bicycle mobile chargers that are quite effective in charging your mobile phone batteries while riding the bicycle.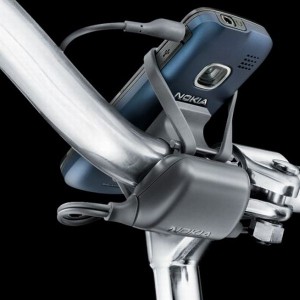 Revolt's Bike Powered Android Chargers
Revolt has designed this bike-powered charger to help your electronic devices keep performing without fail. This charger is compatible with most of the cell phones, smartphones, and navigation devices. This charger can be attached and placed on the handle bars of your bicycle. The charger charges the battery of your device by using the power generated from the front wheel of your bike. This charger is available at just $40.
Pedal-powered Chargers
This innovative charger is the result of the continuous efforts of two Kenyan students. Jeremiah Murimiand Pascal Katana have developed this dynamo-powered smart charger considering the pain of the people in rural areas. As there is a huge scarcity of electricity in rural areas of Kenya, this charger will prove to be a very good pick for the residents there. The charger is small enough to be carried in the pockets while riding a bicycle. The inventors opined that the dynamos used in the cycles to produced light can also help in charging mobile phones if the dynamo leads are switched to plug into the charger.
Bicycle Phone Charger
Bernard Kiwia, a trained electrician and vocational-school instructor has proposed the design of this charger. He collaborated with the Global Cycle Solutions (GCS) to bring this charger into existence. It is considered to be a very useful product in Tanzania as one third of the population there uses mobile phone though a majority of population manages without electricity. This charger has been designed from unused bike and radio parts. Spokes, brake tubes, clamps, motors, and capacitors are also used to design the charger. This charger generates power when the roller of this device comes in contact with the spinning wheel of the cycle.
Nokia's Bicycle Cellphone Charger
Nokia being one of the leading producers of mobile phones and mobile phone accessories has also tried its hands on producing bicycle cellphone chargers. The charging kit is available with a Nokia charger, phone holder, and bottle dynamo. This charger costs 30 euros.