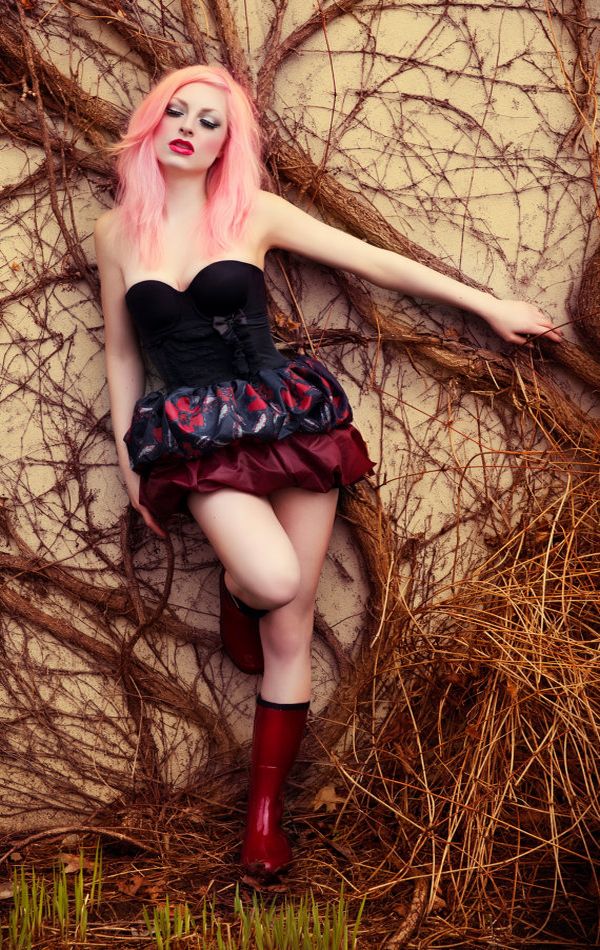 Love for the environment has stirred designers' soul to such an extent that they have started exploiting up-cycled materials as well. One such fashion designer, Janice Louise Miller of Glaciermilk, is out with a collection christened 'Twenty Twelve' that will embrace the environment with the use of recycled materials.

The unique collection with elegant styling and beautiful cuts has been made catchy with glitters and sequin work. The collection was ranked one amongst the top 3 at Boston's Fashion Week FW2010. Janice makes sure that the materials are washed before bringing them to use. This makes sure that the recycled material used is fit for wearing. Fashion has been given birth from things that had been dumped and were thought to be a burden.
The designers:
Recycled, up-cycled and materials like knits plus vintage have been given a fresh yet elegant life by a fashion designer named Janice Louise Miller. The collection is vibrant and will make the wearer look beautiful.
The inspiration:
Each piece is nothing but a sign of eco-friendliness. Janice has meticulously fashioned every piece of clothing with her hand that too the natural way. Designers are getting inspired from waste, which is pumped with life and in turn protects our surroundings as well. Janice has skillfully used up-cycled umbrellas in her collection, which failed to protect people from rain, snow and sunshine.
According to Janice
Glaciermilk makes a statement that stands its own ground with a positive philosophy that anything is possible. Glaciermilk possesses a secret magic that will bring out the best in you. Glaciermilk designs are as unique as you are, a product of love.
The green factor:
The complete collection, conceived by Janice Louise Miller, has been fashioned out of recycled and up-cycled materials. The designer has made a conscious effort to introduce eco-friendly things in her line, which makes it all the more wanted. The fanciful collection consists of smocking, which lends a stretch property to the body of each design. This makes it an appropriate fit for people who can fit in dress sizes ranging from 0-4. Janice's clothes rank high on the environment friendly scale and have an appeal which is bound to leave spectators mesmerized.
The fab:
What happens when an umbrella fails to solve the purpose it was created for? It is thrown out of the house and lives, but Janice Louise Miller hugs them tight, promising to give them a better life. The designer presented her eco-friendly collection 'Twenty Twelve,' at the Boston Fashion Week where it was ranked amongst the first three. Each piece is stitched with hand and uses 100% recycled substances.
The collection includes a flexible dress that will fit people of sizes 0-4, as the body part has been crafted using smocking which makes it stretchable. Disposed umbrellas gathered on rainy days are now part of a doubled layered balloon dress. Wow! But her good deeds don't end here. Janice will generously donate a good 10% from every product she sells to the WWF Endangered Species Program.
Now this is being way too thoughtful. Protect the environment and take care of endangered species as well. There is more to the designer's human side. For every donation made, the WWF program gives a cute animal top. This toy will further be given away to the Montreal Children's Hospital, which will bring a smile so many cute faces.