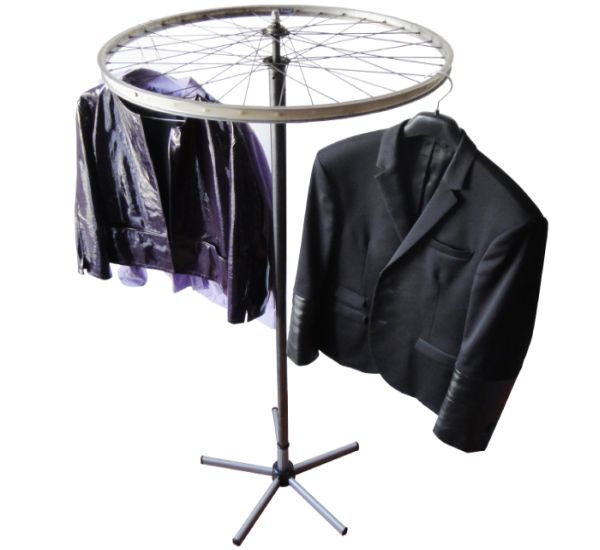 If you are going an extra mile to turn your entire wardrobe green, here is a clothes hanger to do this for you. Made out of a bicycle wheel, this clothes hanger will prove to be extremely useful to organize your otherwise messy cloth shelves.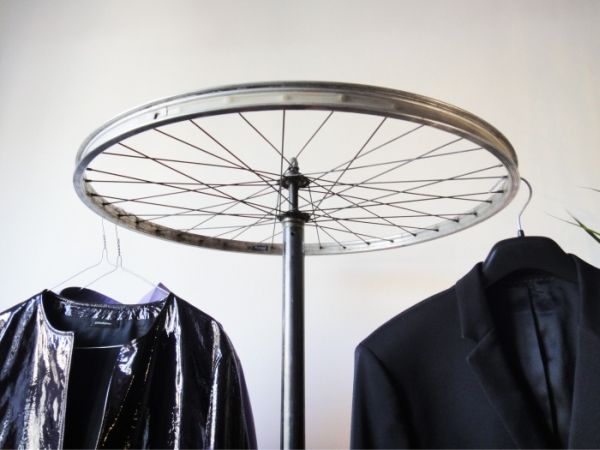 Created by Massimo Brugnera, a deign enthusiast herself, got a spark on looking at a broken bicycle and decided to put to use the wheel to create a design that will be command great utility.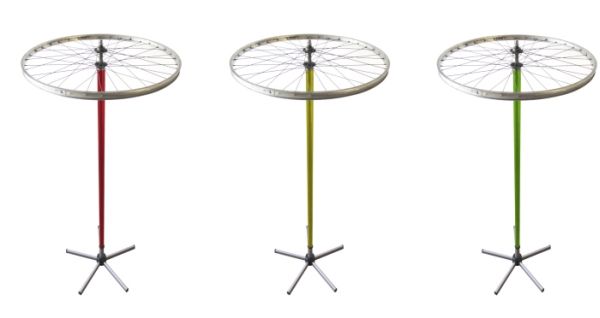 A circular hanger, Wheely saves as much space as possible and yet avoids clutter. If you look at it, it would perhaps not come across as a bike wheel initially. Designed so skillfully to have stunning, simple looks and to also be 100 percent recycled, it is highly commodious.
Check out other such spectacular green designs by Massimo Brugnera, here.