The world is struggling to fight out the damaging consequences of climate change. No number of global summits, scientific approaches, and green movements could pull down the carbon footprints on this planet; it is ever increasing. Neither the developing nor the developed countries are ready to cut their emissions. However, in the midst of all this, when you hear of countries like Bhutan, it seems like they from another universe. In fact, it seems impossible to categorize this little piece of heaven as either developing or developed. It's green and peaceful that's all we can say. Much longer before millennials became aware of sustainability, Bhutan was already the world's most eco-friendly country.
What's so special about Bhutan?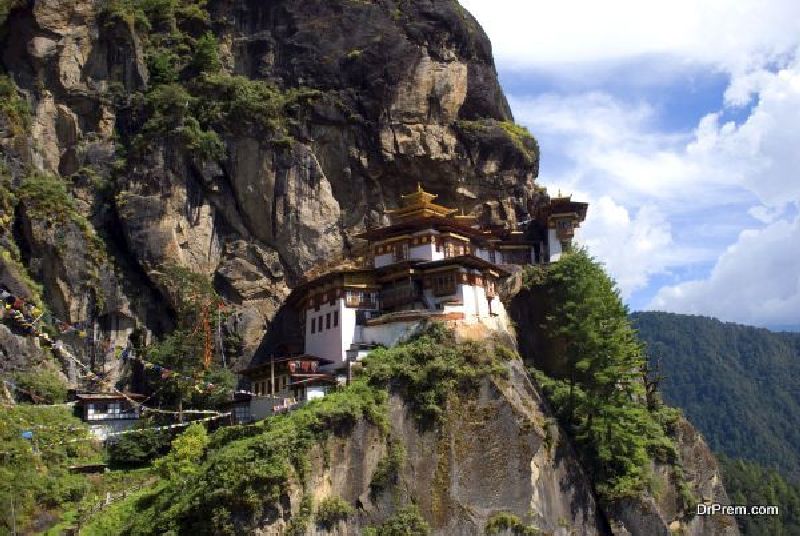 The Kingdom of Bhutan, the small landlocked country safely nestled among the Himalayan mountain ranges is shining brightly of being carbon neutral. In fact, is declared as the world's most eco-friendly country. Ironically, lying between two greenhouse gas emission giants China and India, Bhutan is silently carrying on the crusade to keep the planet clean and green.
For a tiny economically backward country like Bhutan, this achievement is no doubt outstanding. And why not? A country that welcomed the first Royal newborn by planting 108,000 saplings highly speaks of its attitude in maintaining a carbon-negative environment sustainable for everybody.
According to the World Bank report, the carbon emission of this country is negligible about 0.8 metric tons per capita. Not only it is a carbon-neutral country but is a carbon sink as well due to its high ability to absorb atmospheric carbon dioxide.
Factors helping Bhutan to maintain the highest level of eco-friendliness:
1. Low population: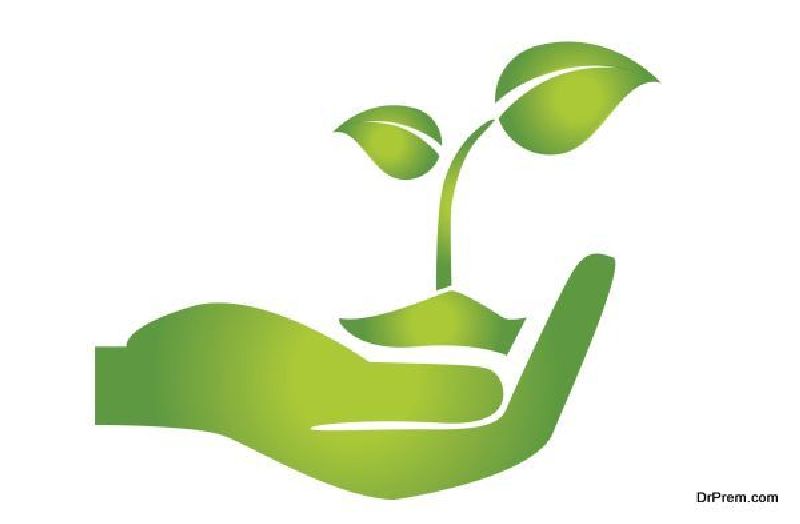 Low population means low carbon footprints and less atmospheric pollution. Bhutan's population that hovers near 8, 00,000 automatically works in favor of making the country eco-friendly.
2. Setting future Green Targets:
The most admiring feature of Bhutan is that it is not resting inspite of their extraordinary achievement. The country is aiming for zero net greenhouse gas emission by 2020 and also has plans to go 100% organic. By 2030, it would turn to be a zero-waste country.
Such targets cannot be achieved only through mere official declarations to catch public attention. The efforts to achieve the set goals are no less appreciable with government lending full support to various community-based programs.
3. National Organic Program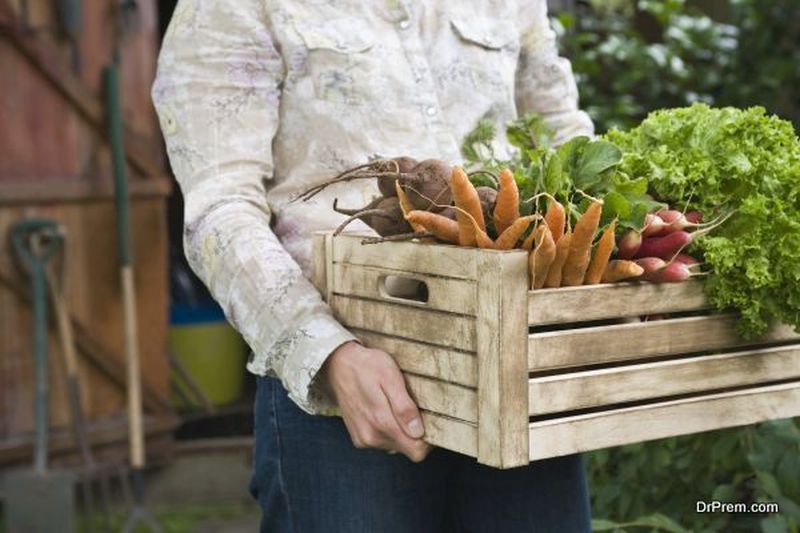 Launched in 2011, this program is running successfully through the following initiatives taken:
Training farmers free of cost in best organic farming practices by which farmers can increase their earnings.
Providing financial assistance for organic farming.
Switching to organic farming, many farmers of Bhutan have turned into successful entrepreneurs as well.
4. Forest shield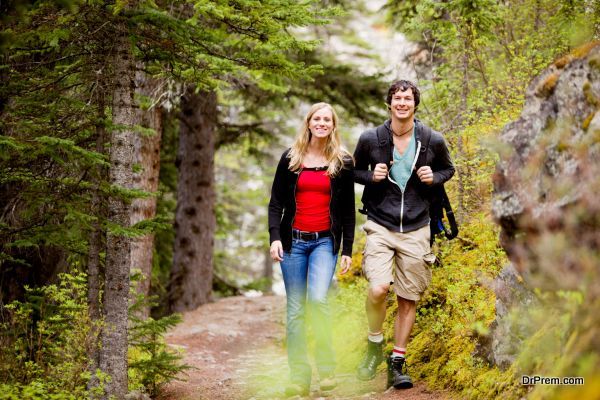 The country's carbon sinks absorb more carbon than its factories emit each year. While the nation emits 1.5 million tons of carbon each year via its factories, the dense forest cover absorbs 6 million tons of carbon. 72% of this country has a forest cover. In addition, the country's constitution strictly declares that at least 60% of the region should have forest cover. To implement the same the country has even banned export of logs.
The nation also aims at achieving zero-net green house emissions and zero-waste production by 2030. The chief religion of this nation is Buddhism and it is another reason that the nationals strongly believe in preserving and nurturing nature. Recently, members of each household in Bhutan planted a tree on the occasion of the birth of the first successor in the royal family. A net total of 108,000 trees were planted on the occasion.
5. National EV strategy aiming towards zero-emission:
Bhutan might become a 100% renewable energy country. In a partnership deal with Nissan, the government aims to run electric vehicles (EV) to reduce its dependency on fossil fuels and further lessen the carbon-emissions.
6. Gross National Happiness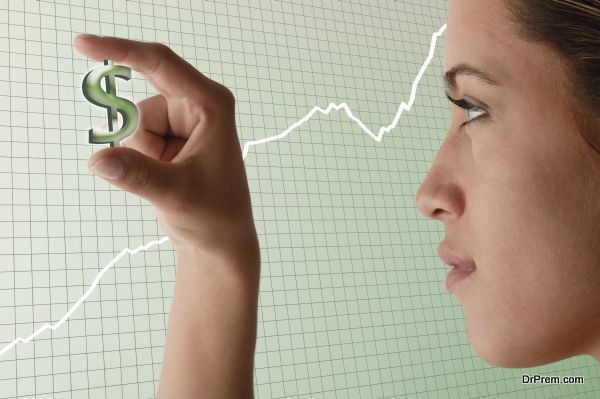 Influenced strongly by the idea that overall growth is directly related to the happiness of the population, the nation measures its Gross Domestic Product (GDP) under a very different criterion. Instead of GDP, Bhutan aims at achieving a high GNH or Gross National Happiness.  The four founding principles of GNH are sustainable and equitable socioeconomic development, promotion of culture, environmental conservation and good governance.
7. The culture:
Bhutanese by and large are followers of Buddhism, the religion which considers "A Tree as the provider that nourishes all living forms". The initiator of this green movement Tenzin Lekphell inspired people of Bhutan to respect trees symbolizing them for health, beauty, longevity, and compassion.
Driven by this culture, Bhutan made entry into the Guinness World Record in 2015 by planting about 50,000 trees in just one hour. This is something that developed countries couldn't achieve even after years of efforts.
8. Developing ecotourism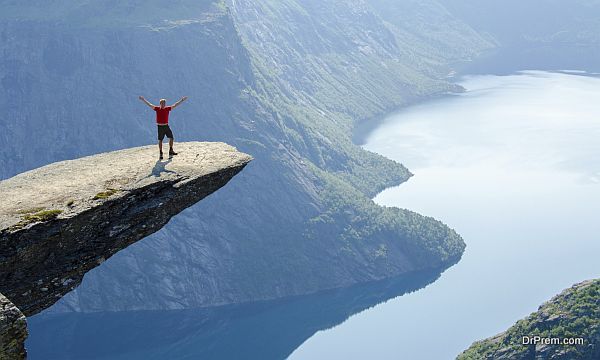 Green Bhutan includes sustainable programs at various levels one of these being the nation's tourism. The tourism in Bhutan has suffered greatly because of its expensive tourist permits. Bhutan currently charges $250 for a tourist permit which includes a mandatory guide. To promote sustainable tourism the nation aims at developing its revenue and employment potential to lift its economy. This way they are hoping to establish a "low impact-high value" approach and preventing the culturally and environmentally negative effects of mass-tourism.
9. Constitution devoted to environment protection:
According to the constitution of Bhutan, about 60% of the land surface should be kept covered by forest. According to recent figures, Bhutan emits about 1.5 million tons of carbon every year while its forests absorb more than 6 million tons.Here are some more green facts about Bhutanese constitution:
Every Bhutanese is like a trustee of the country's natural resources and environment.
The Bhutanese consider environmental protection as the fundamental duty of every citizen.
They should strive towards the protection of country's biodiversity and abstain from all sorts of environment-degrading activities through noise and physical pollution.
They should always adopt the best environment-friendly practices.
The nation judges its achievement by measuring Gross National Happiness (GNH) and not GDP.
10. Green Schools initiative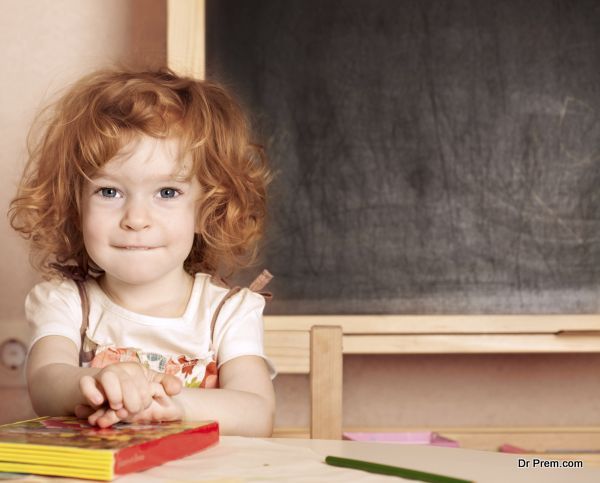 In order to create a learning system where the principles of sustainable practices are given the necessary importance that they deserve Bhutan has included the concepts of GNH in its curriculum. Under the Green Schools program Bhutan has initiated sustainable classroom practicesin all its schools. The Jigme Losel primary school in its capital is the set model for the green schools mindset. The school has introduced various practical schemes like a communal vegetable patch, a class-tree to care for and a sustainable food program to feed students from low-income families.
11. Aiming for zero-dependency on imported food products:
Through this organic farming and making full use of hydropower, Bhutan is aiming to be self-reliant in food production. This would also help them in achieving their zero-waste target. Bhutan's farmers are seeing brighter days through organic farming where they are using everything from plant remains to cow dung or chicken poop for farming reducing their dependency on environment-damaging fertilizers and pesticides.
12. Agricultural developments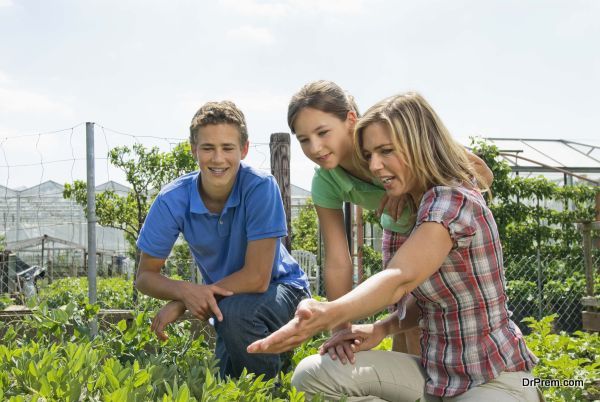 The country is set on achieving its environmental goals by implementing sustainable practices in every field possible. This includes agriculture as well. The nation is introducing the concept of sustainable agriculture at grassroots too by including it at the school level. With the diversity of crop that grows naturally in the nation, Bhutan aims at exporting a substantial fraction of its herbs at a great margin to support its economy. The nation provides free electricity to its farmers to enable them to conserve on fuel. Natural fuel is also greatly promoted. Bhutan conserves its watersheds by its 'run-of-the-river' hydroelectricity development initiative across the nation. Most of its electricity needs are managed through the foreign exchange from India.
Final Words
The tiny nation of Bhutan teaches all the nations a lesson on sustainability at each level of its economy. Every policy in the nation has been framed around its basic instinct of preserving the environment.
There may be a lot of factors that have helped Bhutan to turn out as the greenest country but it is mainly the people's attitude towards mother earth that contributed greatly to this achievement. Truly, this small country has set a bright example in its Go Green efforts for others to follow.