Pollution has become an important issue in China. Pollution has increased manifolds since China has industrialized. This has caused widespread health and environment problems in this country. The people have now become more aware of this problem and want a solution to it.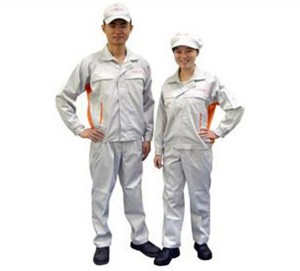 The Teinjin group in China operates ECO CIRCLE recycling program. They are committed to recycling and reducing the environmental burden. They are hoping to expand their initiative in this fast growing market of environment friendly goods. This group already manufactures products with recyclable material, and works in conjunction with many global sportswear and uniform manufacturers.
Nantong Teijin Co., Ltd. is the Teijin group's polyester textile manufacturing and processing company in China. Old uniforms are collected and converted into polyester raw material by chemical decomposition. The purity of the raw material is comparable to polyester that is derived directly from petroleum. It is then turned into high quality polyester at the plant of Zhejiang Jiaren New Materials Co., Ltd., a joint venture between Teijin and Jinggong Holding Group in Shaoxing. Here polyester products are chemically recycled, and new products are made from them. Repeated recycling considerably reduces consumption of energy, and emission of carbon dioxide as compared to producing polyester from petroleum. Onward Trading (Shanghai) Co. Ltd., a Shanghai-based Onward group company then designs, produces, and sells  the uniforms so produced.
Teijin Limited, Onward Holdings Co. Ltd., and Fuji Xerox Co. Ltd. have formed a closed loop for recycling uniforms. From January 2014, the uniform produced from recycled polyester will be worn by 500 customer engineers working at Beijing based sales company Fuji Xerox (China) Ltd. Fuji Xerox Eco-Manufacturing (Suzhou) Co. Ltd. recycles used printers, copiers, and cartridges. Production line workers at this company will also wear uniforms made from this recycled polyester. This arrangement aims to minimize the consumption of natural resources.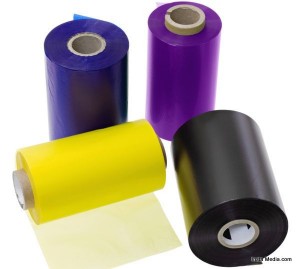 The collaboration between these three companies shows their commitment towards reducing the environment burden in China. These companies place China as an important market. They want to set an example and contribute in building a sustainable society in China.
The recycled uniforms are comfortable and functional. These companies hope that this collaboration will raise the awareness of their employees and encourage them to work for protecting the environment. Used products should not be considered waste. They can become valuable resources, if used correctly. In this time of ever-increasing pollution and other environment issues, these companies show the way to the world to work together and try to become more responsible towards our mother earth.