The day is not far when electric cars will rule the roads across the globe. These cars are still in their nascent stage; however, their future looks quite promising. There are people around the world who have changed their lifestyles and started to go green. Electric cars tend to be less harsh towards environment and so their popularity is on the rise. Described below are five electric cars made by some green enthusiasts.
1. DIY drag racing EV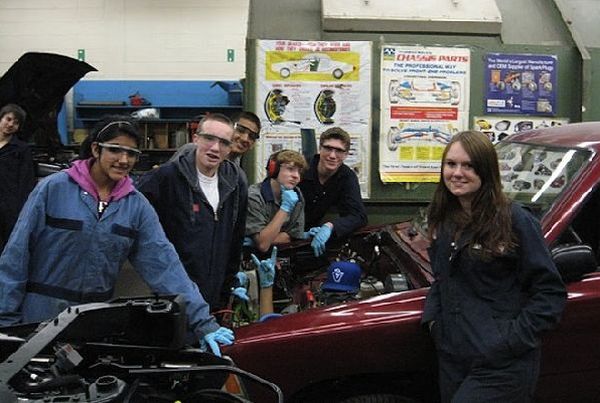 Well, kids are not far behind in joining the green bandwagon. Students from Delta Secondary School in Canada have come up with what is known as the DIY drag racing car. Under the leadership of an automobiles expert, Casey Mynott, the kids were successful in remodeling the wretched Toyota Truck into a powerful drag electric vehicle within a short span of just two years. Now that's really incredible!
Drag racing vehicles are highly popular in Vancouver but there lacks a green element in it. This gap has been filled in by the kids at Delta Secondary School. Coming to the mechanics of this EV, it is loaded with as many as 20 AGM lead acid batteries which can generate power up to 240 volts.
2. Ben Nelson's DIY electric car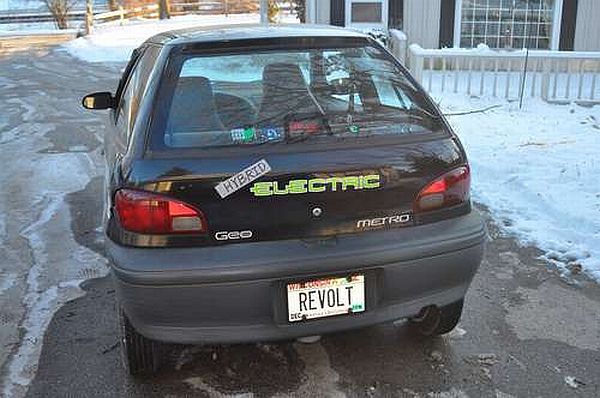 A video producer from Oconomowoc, Ben Nelson, has built his own electric car which delivers a mileage of 45 mph. One can drive the Car for 20 miles or more without charging it again. Around three years back, Ben purchased a conventional car for around $500 and decided to turn it into an electric one. For this, he took the aid of some experts and library books. Next, he bought some electric motors for $50 which were to be used for converting electrical energy into mechanical. Another important component he bought was some brushes for $50 for generating current between moving parts and stationery wires.
Ben removed the gas tank of the original car and also its transmission. He sold components including the gas tank, exhaust machine, radiator for $550. Now, batteries are a must for electric cars, so Ben brought in six batteries for $12 each and propane generators for charging them. Why Propane? Because it's absolutely harmless, odorless and cost effective.
3. Electric Beetle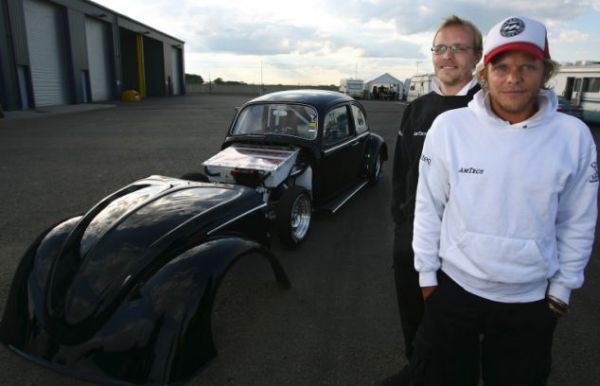 This little black beauty is sure to win you a race as it touches 60 mph in just 1.6 seconds. Now that's something we usually don't get to see from electric vehicles. Dubbed as the Black Current, the Beetle is powered by 60 motorcycle batteries each having a capacity to generate 12 volts. Well, the twin brain behind this, are Sam and Olly Young, two brothers who have been into building EVs since the past eight years. Their hard work finally paid off when their Electric Beetle won the quarter mile event in just ten seconds. And, this was not the destination; the brothers have also won a special award known as the Zero Emissions category award at the Alternative Energy Racing tournament for their car.
4. Carnegie Mellon University electric car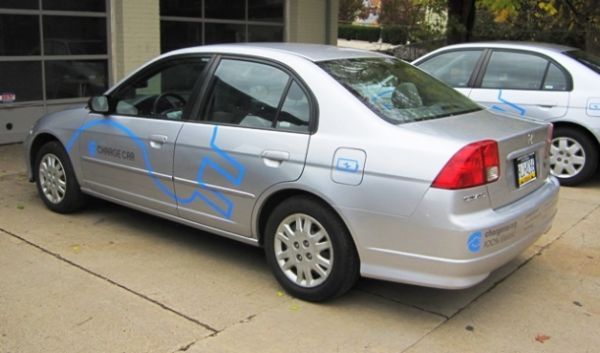 Researchers around the world are in the race to convert the traditional gasoline powered vehicles into electric ones. This time it's the Robotics Institute at the CMU (Carnegie Mellon University) that has converted a 2002 Civic EX four-door sedan into an electric vehicle. The conventional machinery was removed to pave in way for and electric motor which can generate up to 35 hp. There is also a lithium-ion battery pack included in the new vehicle, consisting 33 batteries.
The researchers at CMU are confident that the revamped car can attain a top speed of 70 miles an hour and the same would be around 40 miles in areas of high traffic. Priced at $17,000, the researchers also plan to incorporate the concept of artificial intelligence in the Car for enhancing its batteries.
5. Battery powered Wooden Car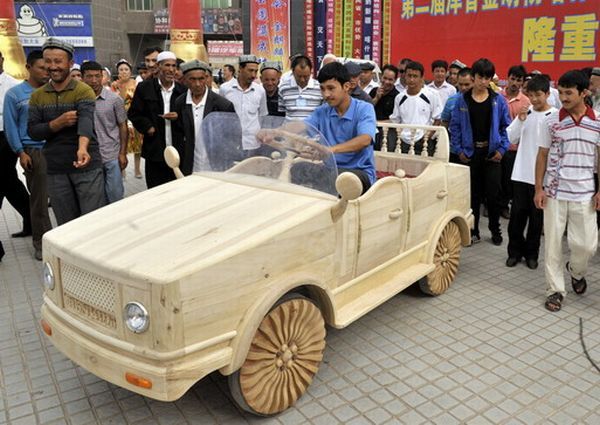 A genius mind from Uyghur along with his father, have come up with a real beauty, a wooden car. Elegant in its looks, the Car was seen at the International Tourism Festival in Kashgar, situated in Northwest China's Xinjiang region. Both son and dad have put in their creativity as well as technical expertise in designing this awesome car and spent around 15,000 Yuan behind it. It took them almost a year or so to design the Car. Adorned with natural wood color, the most interesting part of this wooden car is that it is powered by battery. Well, if you are the one who is fond of owning some master pieces, then this car could be yours at just 150,000 Yuan ($23,175).