If the experts are correct then solar energy would become mainstream in the near future. Even right now it is the most popular form of renewable energy. However, keeping in mind all its advantages and disadvantages, it is necessary that we make use of it in as many varied ways as possible. Even conventional photovoltaic solar panels have several types. One of them is Transparent Solar Panels. Nevertheless, it too has its pros and cons.
The good, the bad and the ugly about Transparent solar panels
Transparent solar panels are the most flexible, portable and convenient solar panels on the market now. With the advancement in solar technology, flexible solar panels can now produce more energy than conventional solar panels. You can find various types of transparent solar panels based on their capacity, transparency rates, and many other factors. It is the way you can produce solar energy in the most convenient method these days. Transparent solar panels are film-like thin and you can use them anywhere on window panes unlike the traditional solar panels, which are heavier and need to be implemented either on rooftop or in an open space. Here we analyze everything about the effectiveness of transparent solar panels.
The good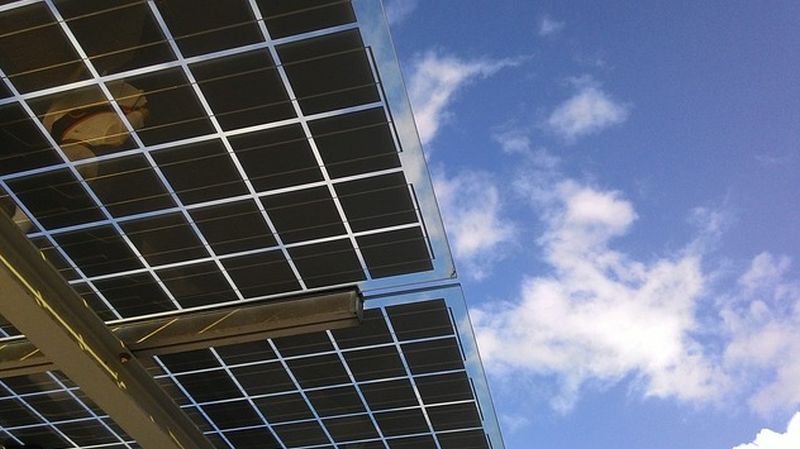 Image Source : weamerisolar.eu
Since transparent solar panels can produce more power, you need to earmark some money for such panels. You can certainly retain the money through its usage to produce power to propel fans, bulbs and other devices. Well, transparent solar panels are basically meant to ward off the complexity in the usage of traditional solar panels. There is no chore involved in establishing portable solar cells either in your office or home.
Once established, these solar panels can bring you alternative power in rather better amount than its traditional counterparts. Moreover, transparent solar panels are lightweight and portable, meaning that you can carry them from one place to the other with less effort. As a whole, using transparent solar cells, you can produce more alternative power, which can lead to the less burning of the depleting and polluting coal for energy.
Can this be better?
The advancement in solar energy technology can bring in a real revolution in alternative power generation. Ideas like flexible and paint-able solar cells are to make the industry a bit more energetic.
The bad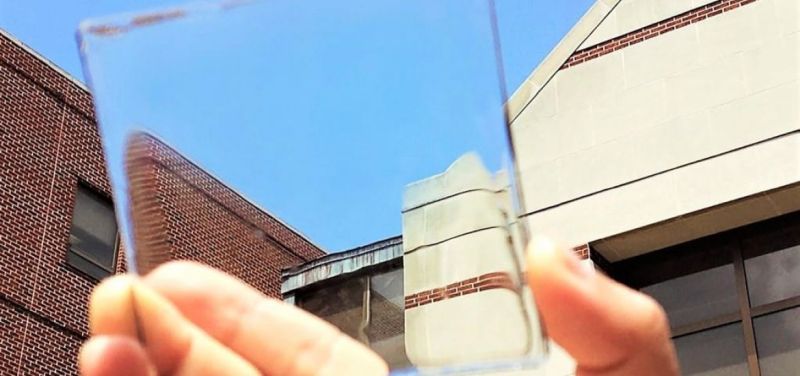 Image Source : sustainability-times.com
The biggest disadvantage of transparent solar panels is that they can only produce less amount of power. You will have to buy a large set of solar cells to power up entire your house. Moreover, you won't be able to power up the already existing electronic accessories of your house with the transparent cells. Solar companies often provide special sets of bulbs and fans to operate with the translucent solar cells. It means you will have to pay extra for the packed-in accessories.
One other key drawback is that the when the sky is filled with clouds, translucent solar panels won't be able to produce enough power. Even the accessories you bought along with the cells may not work. It will put you in dark if you have already disconnected regular electricity line trusting in the solar panels. And, another thing is that translucent solar panels are made of glass, meaning that intense care is needed while handling them. Otherwise, the panels will break.
Can this be avoided?
To confront with the issue of high price, governments across the world should take initiatives to sponsor more solar-based technologies. For the issue of the lack of sunlight, there should be far more developments in the very technology of solar panels, thus to make them more effective in grabbing sunlight and heat to produce power.
The ugly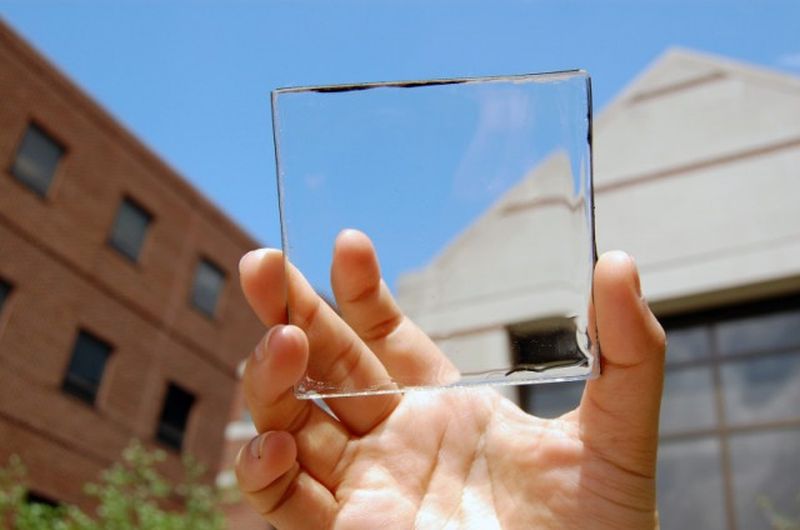 Image Source : extremetech.com
The set-up cost of translucent solar cells is high. As you have to buy separate bulbs and fans to run with the solar cells, you have to pay extra for both. Further, you should also buy a back-up system including powerful batteries and adapters to store the power generated by the solar cells. In short, you will have to spend a large amount to get all these things and make your dreams of alternative power functional in your household. Sun and its heat are the source for solar cells to generate power. If the sun is hiding behind clouds a day, you will be in dark in the night, because sufficient power would not have produced and stored.
Why are we so critical?
It is very important that we should have far more effective solar panels for the production of alternative energy. There should be technologies for the consistent generation of solar power.
Details about the new development
1. Transparent and dyed solar windows
What's new?
Based basically on the mechanism of photosynthesis' this dyed solar panel absorbs sunlight to generate electricity and transform the windows into energy providers. The panel used here is made of an electrolyte named Titania and Ruthenium dye, which is inserted in between the glass panes. The sunlight which strikes the dye activates the electron and is absorbed by Titania to generate power.
What difference will it make
The solar panels, made from organic molecules are similar to dyes and absorbs only the near-infrared spectrum and have the capacity to transform light into electricity with higher efficiency.
Problems
The major drawback in this DSSC design is the temperature stability problems.
2. Window panes with transparent solar panels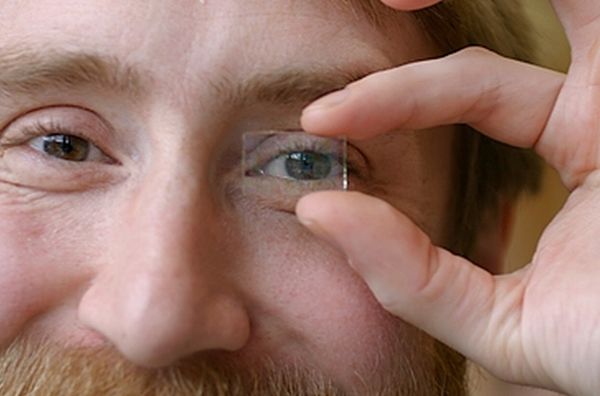 What's new?
Windows bring in light and air into interior spaces, yet they are the most common cause of thermal energy loss. And window panes made of transparent solar panels would effectively increase the power generating capabilities and reduce the loss of energy; making it a major alternate energy generator.
What difference will it make
They also produce electricity more efficiently; even during cloudy days. These solar windows are currently available in a rosy tint color, and blue, grey and green colored cells are being worked on.
Problems
The largest challenge in this technique is its longevity in commercial applications. The longevity of the cells still needs to come closer to the life span of the windows themselves.
3. Sphelar solar technology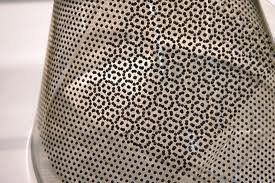 What's new?
These solar cells come in a spherical shape. It is made from hardened silicon drops which is reduced to a size of 1.8 mm in diameter. The spherical shape improves the light absorption from every angle thus making it very efficient and flexible option for power generation. It's highly translucent and can be easily fixed into any glass window to make a transparent solar cell window.
What difference will it make
There is no concealed side and both sides generate electricity from the light source. Has high transparency from 20 to 80 percent. Available in varied shapes like pliable sheets to curved surfaces.
Problems
It is a bit expensive than the other solar cells.
4. Solar cells made from flexible plastic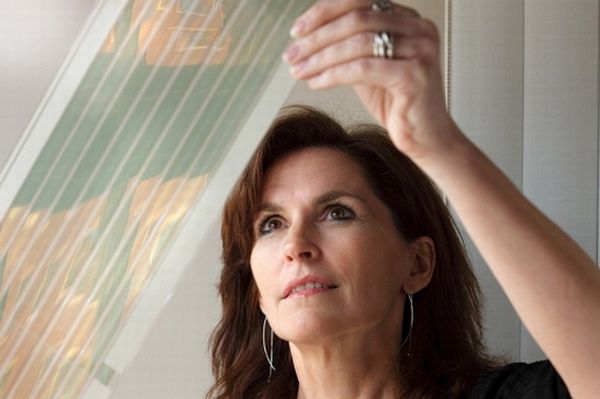 What's new?
These transparent solar cells are made from flexible plastic which can be used in making prototypes of building-integrated photovoltaics. Here the solar cells are packed in between two glass panes. These trendy tinted and colorful panes technique allows you to redefine the aesthetic essence of your home.
What difference will it make?
Installing these solar panels on the roof and windows is a great option. These flexible plastic solar panels are more adaptable to use in any application.
Problems
The life expectancy of the product (25yrs) is a little less for the silicon-based cells. It also has a low-efficiency level of 6 percent.
5. solar window panes for cars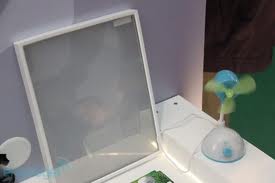 What's new?
Solar window panes for cars are a Chinese innovation which generates electricity from a transparent solar panel. This pane is slightly foggy. The fogginess of the window pane can be increased to improve the efficiency of power generation.
What difference will it make?
Incorporating solar panels in an electric car by this technique is a great way to do away with the hideous solar panels attached to the car's roof or hood.
This solar glass pane can be integrated into electric cars to generate power while on the run.
Problems
Research and development is still underway for this product as the car window fusion process occurs at a temperature of 1500 – 1600 degrees Celsius. And solar energy glass panels cannot preserve its constitution at that high temperature.
The bottom-line
It is high time the world should switch over to the alternative power options. What will happen otherwise is that the world will plunge into deep energy crisis, which has been threatening humans for a while. Indeed, solar energy is one of the best dependable means to generate alternative energy notwithstanding many of its drawbacks. Translucent solar panels make the task of solar energy generation further an easy job. You can handle transparent solar panels simply to produce energy to light up your house. However, there are some serious drawbacks in completely depending upon these flexible solar cells to fabricate the entire energy for your household.