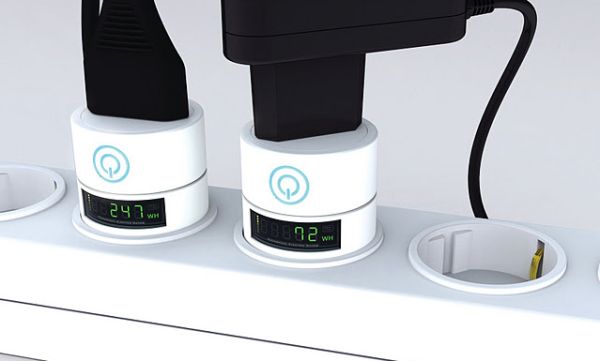 Your home or workplace has constantly running energy within the numerous cables and wires. But have you ever wondered about reducing the energy wasted every day through transmission by cables and wires? Considerable energy gets wasted through transmission and the planet needs to save on even the smallest possible fragment. Having a solution for saving on everyday power wastage can 'generate' significant amount to be used later. There are many good people on this planet who work towards saving energy to whatever extent possible. And their efforts have come to light in the form of diverse concepts and ideas.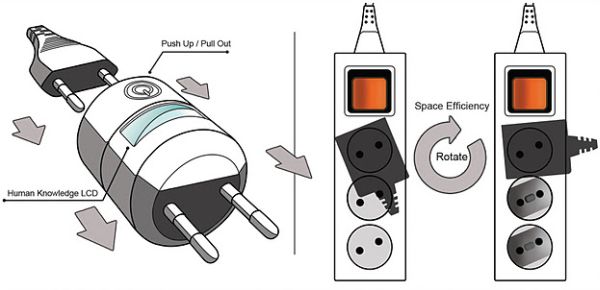 One such encouraging concept has come from a young South Korean 2nd year Product Design student, Ryan Jongwoo Choi. This 26 year old designer has come up with his 'energy saving socket concept'. The energy saving socket is an attempt to prevent loss of energy, to whatever extent possible. It is a socket outlet which can potentially be very useful for all the those who love the 'green' concept (and probably more).
Revealing his concern for everyday power loss through cords and cables, Choi has made an innovative design of a socket which could be a solution to the space scarce houses. The socket potentially can remove the entangled wiring spread all over. It has a systematic rotation owing to a double link system. This is an easy to use socket. The cord can be disconnected through the power button. This shall reduce the unnecessary usage. The socket provides space efficiency by moving to suit the space and plug-ins.
The socket design has been given considering the usual small houses where additional plug-ins may seem bothering. The circular shape of the socket provides flexibility to the plug-in, removing the unmanageable tangling of multiple wires. You can keep your devices in an organized way. The neat and energy saving socket concept can be an effective tool in contributing towards saving energy for the future. The Push Up/ Pull Out feature gives ease of handling. By disconnecting the cord, energy wastage is minimized.
Choi has several awards to his credit, a notable one being the 5th Universal design awards (Energy saver) given in 2010. He has many other works to his credit like the Secret Lamp and Paper Cutter and the latest one, the Smart holder.
With the depleting sources of energy, even a small effort can be implemented on a large scale to give distinguished results. Green ideas, like that of Choi, can be apt examples of saving energy on day-to-day basis. Although it appears to be on a small scale individually, its effect can be considerable taken on an aggregate. Even the small ideas have the potential to realize big results.
Via: ryan-j