If you are an eco-conscious traveler, you always make sure that at least your residence is eco-friendly. There are a lot of travel destinations around the world, where such places are difficult to find. However, it is not so in Japan. Japan is an eco-friendly country. Therefore, there is no dearth of sustainable accommodation in Japan. The country has so much to offer that you might find it difficult to make a choice. Nevertheless, while plenty of them exist, only a few offer the best service. Here we list the top five eco lodges in Japan that will make your stay something to remember.
Top 5 eco lodges in Japan
1. Hiiragiya Ryokan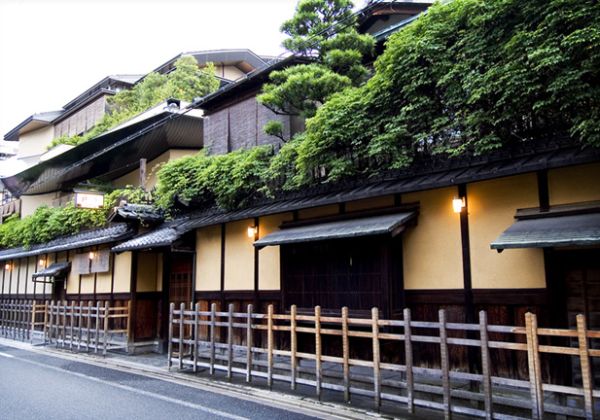 This ultra-luxurious lodge is famous for its exotic ambiance and surroundings that too at a reasonable rate. It was established back in 1818 and since then has been attracting clients from all over the world. One of the most preferred of Japan's traditional inns or what they call a ryokan in the native tongue. This lodge is a hot favorite of writers, politicians and scientists. Its beauty lies in the exotic atmosphere. Furthermore, the best in class service which leaves you with a long lasting impression. In fact, this was termed a 'home away from home' by two famous Nobel prize winning novelists, Yasunari Kawabata and Junichiro Tanizaki. The lodge has 28 uniquely designed rooms with special motifs. While there, savor the Kyoto-style Kaiseki cuisine served in handcrafted Kiyomizu ceramics.
2. Houshi Ryokan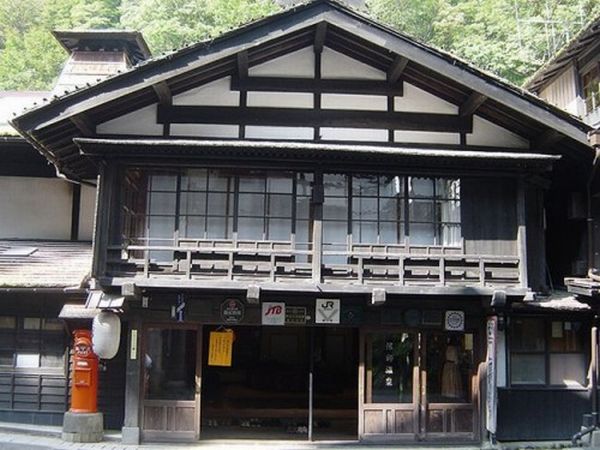 Luxury personified, Houshi Ryokan is one of the best eco lodges in Japan and its prime location and service is what sets it apart. This lodge lies in the small hot spring village of Awazu in the Hokuriku region. Moreover, it is the oldest in the world as its time period is around 1,300 years back. Even right now the same family runs it making its span of a whooping 46 generations! As if that isn't awesome enough, when you arrive, you receive greetings along with a special cup of tea as is customary for tourists. However, make sure that you sample traditional Japanese cuisine and delicious seafood.
Houshi Ryokan has a total of 100 rooms which can accommodate 450 guests. The place is popular for its magical atmosphere too as the hot spring at Awazu. Some people suspect that it has magical powers. This seems to be the main reason for people visiting here every year.
3. The Screen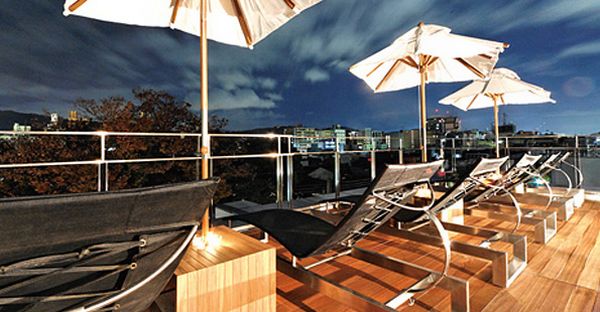 As the name suggests, The Screen lodge is a compact and ultra-modernized lodge. It is what defines a luxurious stay at an affordable price. The interiors display exotic looks and deliver to its customers a pleasant and wonderful stay. It's a completely hybrid-style lodge that will take your holiday experience to a whole new level by combining tradition with a boutique design. The lodge has 13 different rooms with each of them designed by 13 different designers! In addition, some of the rooms have classical looks while others have more of an exotic and elegant touch. Perfect for people who like variety. What is unique about The Screen is that the lodge observes a weekly 'candle night' where everyone switches off the light to conserve electricity.
4. Kayotei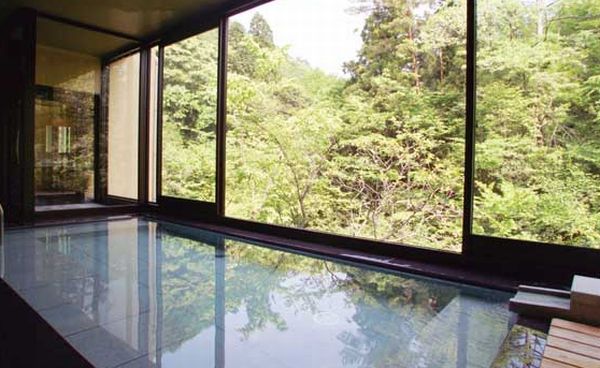 Located in the small village in the hot spring area of Yamanaka, Kayotei inn is surrounded by green majestic trees that generate a unique atmosphere. Relaxing and tranquil, the inn has fine works of pottery and beautiful artwork on its walls. Kayotei inn is the perfect getaway for some peace and quiet and a little bit of soul searching. This super-luxurious lodge has 10 rooms which are arranged in a traditional sukiya style. The baths here are pure luxury too with lovely views of the green surroundings. While here, you'll feel like walking barefoot on tatami flooring which only adds to the feeling of being closer to tradition and nature.
5. Alpine Lodge Minakami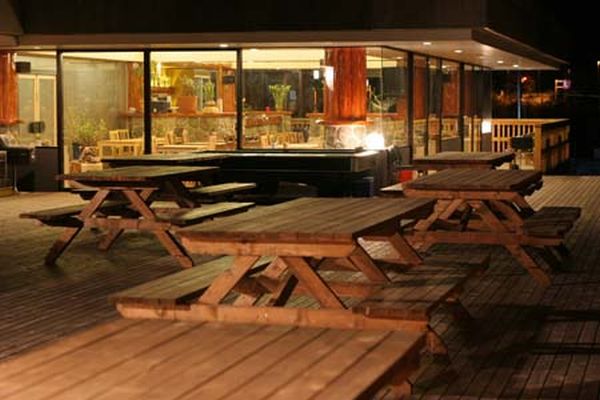 Alpine Lodge Minakami is one of the traditional lodges of Japan. It is located in Minakami which is 75 minutes from Tokyo. The rooms are fairly priced and the quality of food and other facilities offered here is excellent. You can book a room for just 4,000 Yen p/p. The rooms are provided with clean, hot showers with a door service for every need. Transport facilities to the lodge are regular so you don't have to worry about waiting for your bus or train. The lodge is fully Wi-Fi enabled and also has a massage center for its clients. For the more adventurous, you can get your adrenaline pumping with whitewater rafting, canyoning, backcountry ski and snowboarding and caving.
Lodges are fun if they have good internal atmosphere and sound surroundings. Eco lodges of Japan are popular all over the world. They not only provide you with exotic food but you can also enjoy relaxing Japanese wellness therapies too. Some of them are world-class and offer luxurious stays at very reasonable prices, keeping the environment in mind. And no matter how many times you've been to Japan, there is always an attraction towards the ultra-cool luxurious lodge. However, if you are travelling anywhere else in the world, you can find similar eco lodges elsewhere too. Here is a list of other similar eco lodges that you would find around the world.
Some similar eco lodges around the world
1. Shergarh Tented Camp, Kanha Tiger Reserve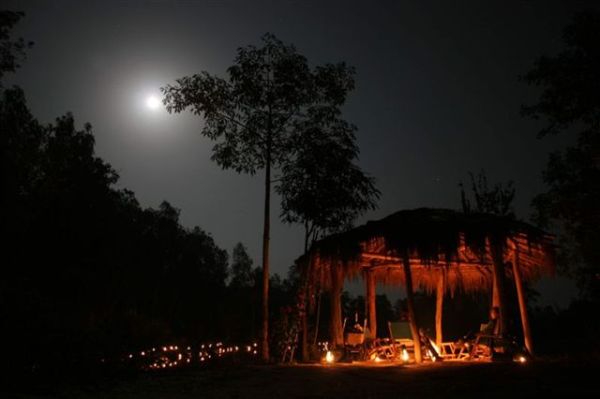 This resort is located in the heart of India and is located right on the edge of the Kanha Tiger Reserve, the trip to the Shergarh Tented Camp is an stimulating experience and of course the tiger sightings make it a unique one. Guests can  take cycling trips through the forest and get a comfortable stay amidst nature . Your stay as well as the walks through the area protected and the ecosystem is rarely disturbed.
2. Soneva Fushi Resort & Six Senses Spa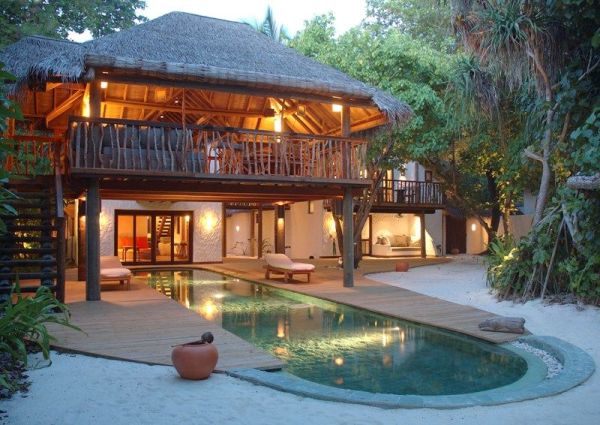 This resort is positioned in the spectacular island of Maldives. This destination has been custom-made for nature lovers, adventurers and  romantic couples . Soneva Fushi is a beautiful  island experience with the entire place encapsulated with a cover of green, studded with white sandy beaches, turquoise blue waters and one of the finest hotel services you will ever see. Great wine, wonderful food, nature trips and soothing spas, nothing matches the Maldives.
3. Lodge at Sun Ranch, Montana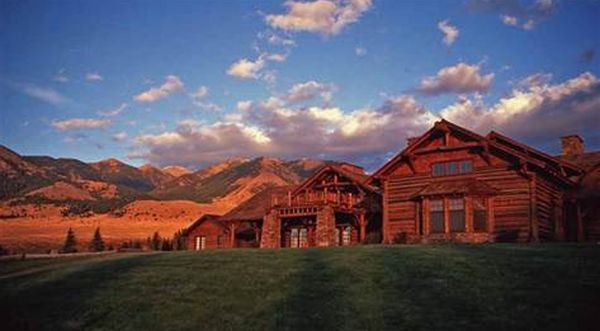 The Lodge at Sun Ranch in Montana is the final destination for the nature lover with two astonishing homesteader cabins  right on the foothills of the Rocky Mountains. The interiors are organic against a gorgeous backdrop and guests can take trips into the mountains and go for canoeing. This green resort has ecology at heart rather than economy and teaches one how to co-exist with nature.
4. Spice Island Beach Resort, Grenada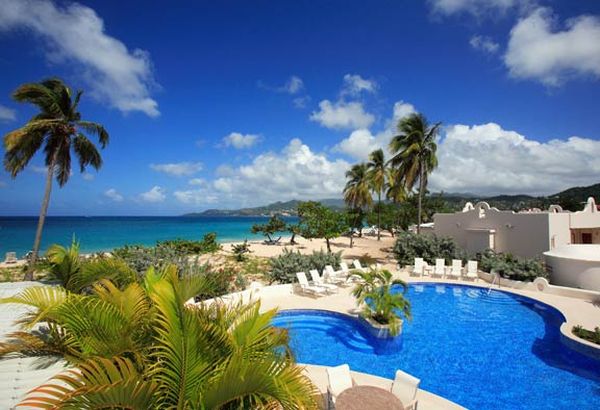 This terrific location is nestled away on an island (Grenada is called The Spice Isle) that was once well-known for its spices. Now the area is known more for its beaches, blue waters and a resort that takes care of your trip to the best achievable extent. The Spice Island Beach Resort sure tries to bring nature into your own room and is a perfect choice for the eco-lover.
5. Chumbe Island Coral Park,  Tanzania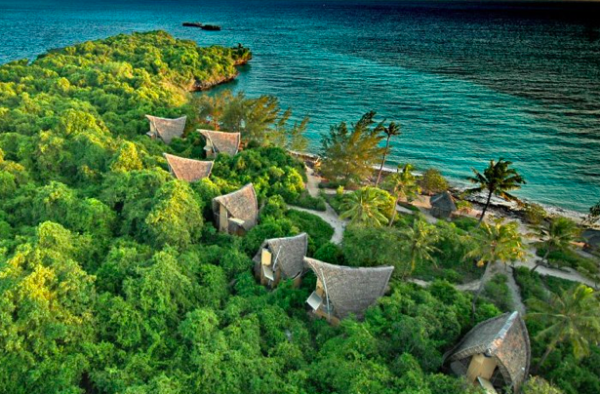 This location has marine beauty and great facilities apart from being green. Being a Marine Protected Area (MPA) the crucial objective of the Chumbe Island Coral Park Project is to preserve the island's special environment. Eco-Bungalows styled, in particular, to gather rainwater for drinking, solar-powered illumination, open-air space that offers both privacy with nature, and natural activities.