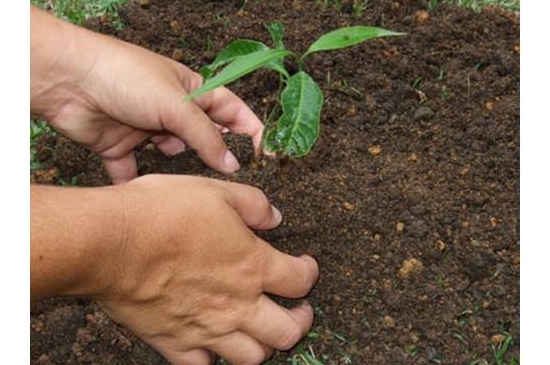 If you wish to see how passionate someone can be to save Mother Nature, then you must meet Chandra Bhushan Tiwari. Setting an example for the world, the 40-year-old is all out to fulfill his only mission in life. Tiwari wishes to bless the planet with 100,000 trees. In order to realize his dream, this teacher even gave up on his job.
Having given 17 precious years of his life to this noble cause, the environmentalist has already been successful in accomplishing half of his desired goal. The contentment of planting 50,000 saplings has faded the ugly memories of mockery bestowed upon him by his so-called loved ones. Although he has been highly applauded and awarded by several politicians and public representatives for his green efforts, he still maintains a low profile. Chandra Bhushan Tiwari says…
I just want to achieve my mission at the earliest. I cannot put into words what I feel when I come across saplings planted by me now transformed into trees.
Tiwari's green revolution started as a hobby back in 1992 and transformed into a mission with time. Providing a healthy environment is not the only noble work he does, he is often seen imparting free education to poor children. The only thing he takes from his students in return is a promise – a promise to plant at least one tree and pay their share to Mother Nature.
Via: SifyNews