Building a greenhouse is a great way to grow plants efficiently, especially those highly vulnerable to weather changes. It protects them against direct sunlight, freezing cold, and animal or pest damage.
While building your greenhouse from scratch can be a fun DIY project, it can also be tedious and time-consuming. As a solution, you may purchase a pre-built one. With a wide range of designs, sizes, and types, it can take time to pick the best one. To help narrow down your options, here's a beginner's guide to choosing a pre-built greenhouse.
1. Choose A Weatherproof Material
The materials used for the greenhouse determine its durability, stability, and longevity. Since greenhouses protect the plants from harsh outdoor elements, they should be weatherproof like the following:
Aluminium is one of the best materials for greenhouses since it's highly durable and lightweight. It's also corrosion-resistant, which is ideal for outdoor applications. Plus, it's recyclable, sustainable, and eco-friendly.
Aluminium greenhouses such as the range at https://www.swgreenhouses.co.uk/ are best if you want a weatherproof solution that's also lightweight when compared to wood.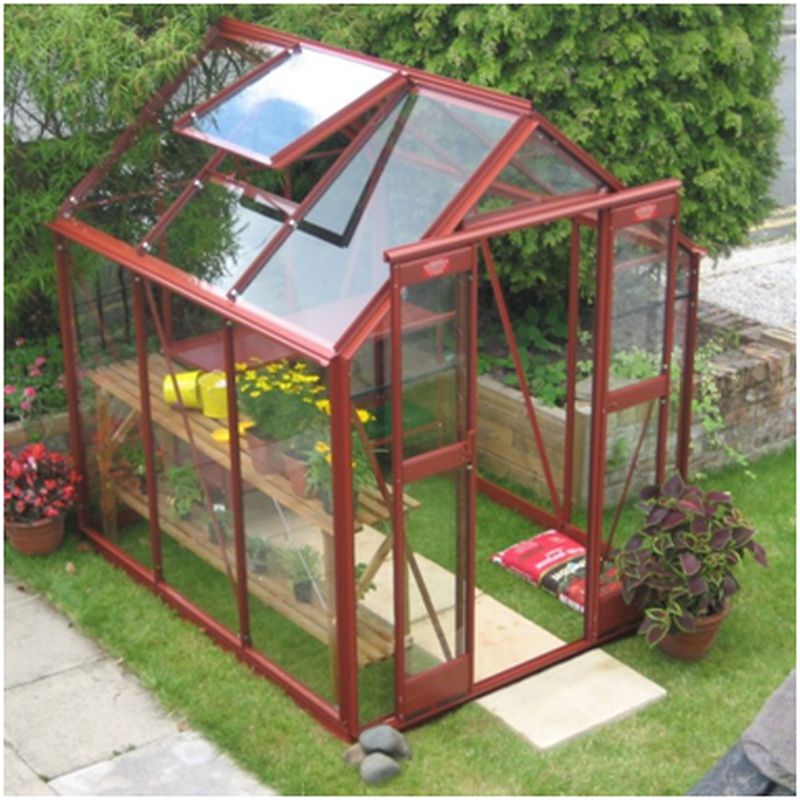 5×6 Elite Streamline Greenhouse from swgreenhouses.co.uk
Wood is known for its warm, rustic appeal. Since it's a natural material, it can easily blend in with the other elements in your garden. Wooden greenhouses made with hardwood or treated wood are also durable and termite-resistant. They can last for up to 25 years with proper maintenance.
Steel is a heavy-duty material commonly used for large greenhouses. Its tensile strength can effectively support the structure despite harsh weather conditions. Steel greenhouses are stable enough to provide superior protection for growing fruits, vegetables, and other crops.
Choosing a pre-built greenhouse with premium-quality weatherproof materials helps you grow plants and crops throughout the year.
2. Determine Your Preferred Size
Pre-built greenhouses come in different sizes to suit your specific needs. When you're determining the ideal size, it's best to consider your available space and its purpose.
A large greenhouse is best for experienced growers and those who want to grow crops constantly despite the changing seasons. Most fruit-bearing plants need more space, so getting the maximum size you can fit in your garden is the wisest choice.
On the other hand, small greenhouses are best for starters and limited spaces. It's also suitable for potted plants since they require less room.
3. Select A Suitable Greenhouse Design
When setting up a greenhouse in your garden, you may worry about how it blends in with the surrounding natural and architectural elements. Selecting a suitable design is also essential for ensuring the functionality of your greenhouse.
The classic greenhouse is made with metal or wood structural framing and transparent panels. This type is suitable for a wide range of applications and is the most common design.
Lean-on greenhouses are effective space-savers. One wall leans on an existing exterior wall, so you can build one beside your home or garage.
This type of greenhouse is a popular garden feature. Its base wall is typically made of bricks, which add strength and insulation to the structure.
This design combines a shed and a greenhouse. You'll have a structure to keep the plants safe as they get ample sunlight and extra space to store and hide gardening tools.
When selecting a suitable greenhouse design, always prioritize efficiency and practicality.
4. Pick One With UV Protection
Plants love sunlight. However, too much exposure to the sun can cause drought. Since greenhouses are designed to create a conducive space for plant growth, choosing one with added UV protection is crucial.
Picking a greenhouse with UV protection is essential when growing delicate plants. It's also crucial for regulating the right temperature within the structure during hot summers, preventing drought.
5. Consider Versatility For Future Modifications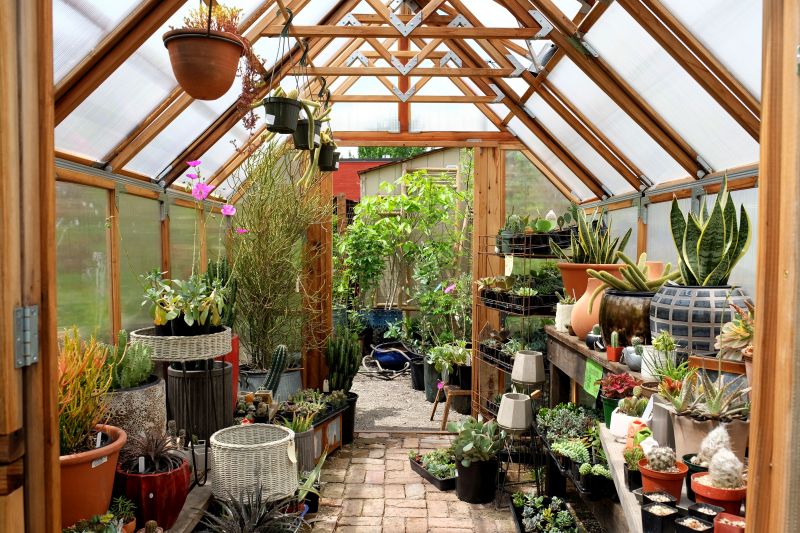 Pre-built greenhouses provide flexibility. As you continue growing plants and crops, you may need a larger space in the future. Therefore, a greenhouse design that allows future modifications is a smart choice.
When purchasing a pre-built greenhouse, it's best to consider versatility. It should allow some design tweaks to enhance functionality to accommodate your growing needs. Features that enable structural expansion are practical if you're looking for a long-term solution. You may also choose a greenhouse type that's easy to disassemble if you decide to move it.
6. Go For Easy Maintenance
Since a greenhouse is enclosed, there's always a risk of mould and mildew accumulation. Some panel materials are also prone to water spots due to frequent liquid and moisture exposure. To prevent these issues, choose a greenhouse that's easy to clean and maintain.
Some of the easy-to-maintain greenhouses are those made with aluminium and steel. These metals are corrosion-resistant, so you don't have to worry about rust. For the panels, polycarbonate and double-pane glass are the best choices. They're easy to clean and highly durable.
7. Choose the best greenhouse for your specific needs
With so many brands on the market offering different variations of similar greenhouses, we understand it can be overwhelming when it comes to making your final decision. Once your basic requirements have been met, you can whittle your shortlist down based on the more customisable options, such as glazing choice, additional ventilation tools or frame protection and colour considerations. These bespoke selections are just as important as they will help you to maximise the growing potential in your unique environment. For more in-depth information on this, take a look at GardenSite's detailed article which will further assist you in choosing which greenhouse to buy and why?
Conclusion
Purchasing a pre-built greenhouse is a convenient and economical choice. These tips will help you find the best one that suits your needs perfectly.
Article Submitted By Community Writer