Owing to the ever-increasing environmental concerns, the eco-conscious minds are trying to go green in every possible way. For the last few decades, the use of recycled products is increasing at a swift pace. This is a positive indication for the future. Sooner or later, the materials that we use for our products would become scarce. Moreover, it is high time that we discourage materials like plastics which severely affect the environment. Therefore, even when it comes to day-to-day products, we should try switching to green products.
Stunningly green products made using recycled paper
The best way to treat waste paper is to make recycled paper products. You will find number of recycled paper products today. Here is a list of some cool paper recycled products.
1. Colorful, all-purpose bowl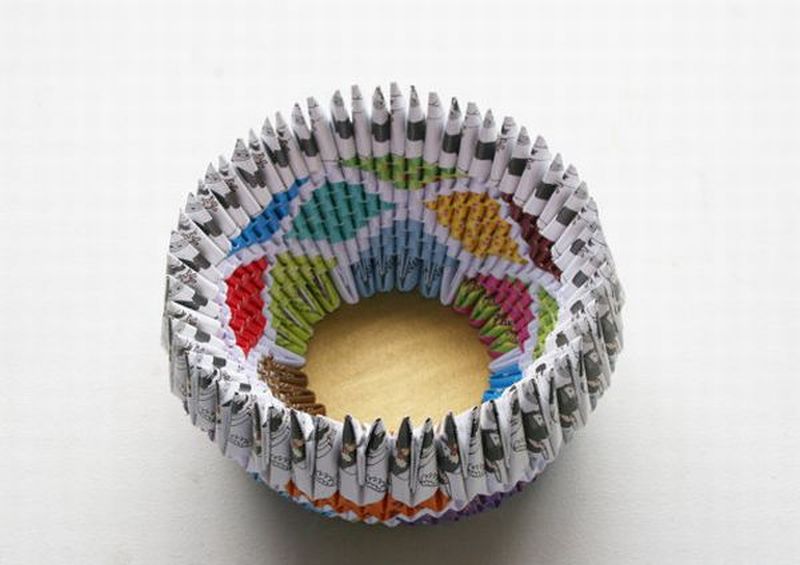 Made out of newspaper, this trendy, stylish and eco-friendly jewelry box is a must-have for all those accessory freaks out there. This bowl is 4 inch long and 15 inch wide and is perfect to store all your valuables such as bangles, earrings necklaces etc. The bowl is multipurpose and can be used for several other things as well.
2. TAU speakers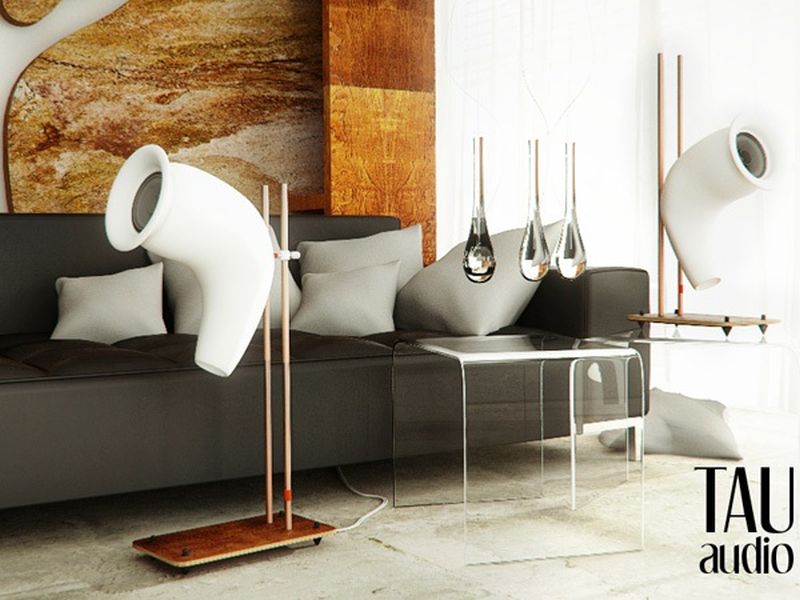 An innovation of Andrej Cverha from Hangar Design Force, these speakers are made of papers and thus are completely eco-friendly. The speakers have excellent sound quality and wires hidden under their design. These stylish speakers can change the appearance of anyone's home.
3. Traditional copper vases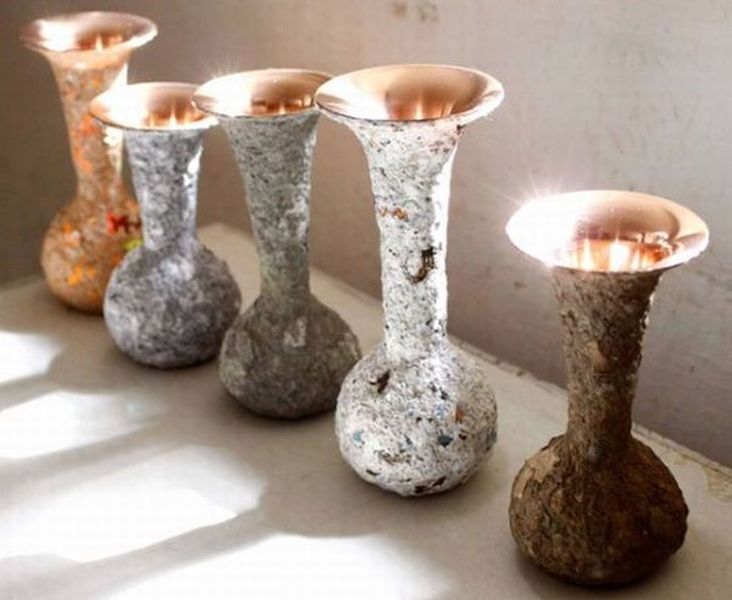 Designer David Keller has created a limited edition range of eco-friendly vases made of traditional copper pots and recycled paper. He calls his collection "Digested Urbanizm", and intends to show the rich culture and heritage of the the city of Jerusalem, the home town of the designer. The vases are very pretty and the designer has used the perfect combination of textured paper for the exterior and copper for the interior.
4. Fuller Paper Palace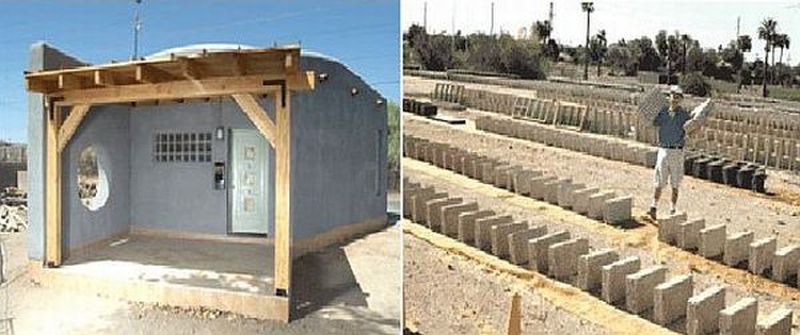 The Fuller Paper Palace one has been created by Barry J. Fuller and uses 7 tons of recycled waste paper. Fuller created a building material called papercrete out of paper, crushed glass, clay, fly ash and cardboard and used this material to construct this building. The paper building is also very energy efficient as its construction design only uses the minimum requirement of energy.
5. Recycled paper boat by Chinese student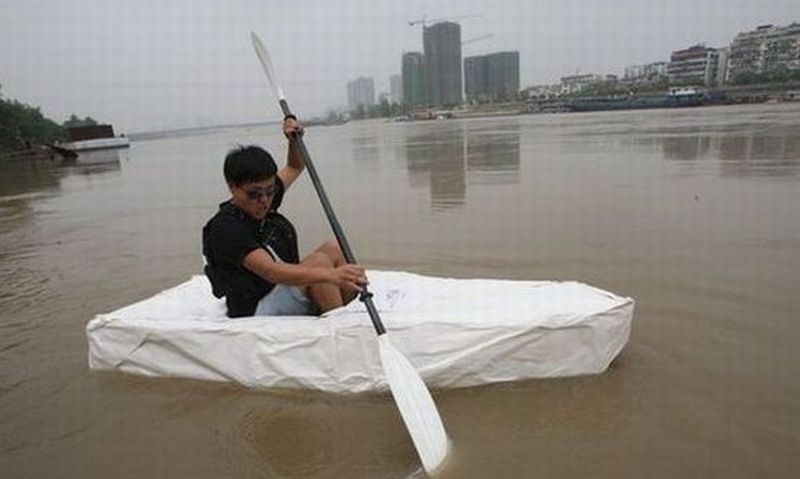 Everyone has played with tiny self made boats as a child. However, Wang Luyao, wanted to carry on this passion into adulthood and hence created a life size, completely usable, eco-friendly boat made of paper. The boat weighs 45 kg, is 1.9 meter wide, 1.2 meter wide and can row just like any other boat.
6. Recycled Comic Book Necklace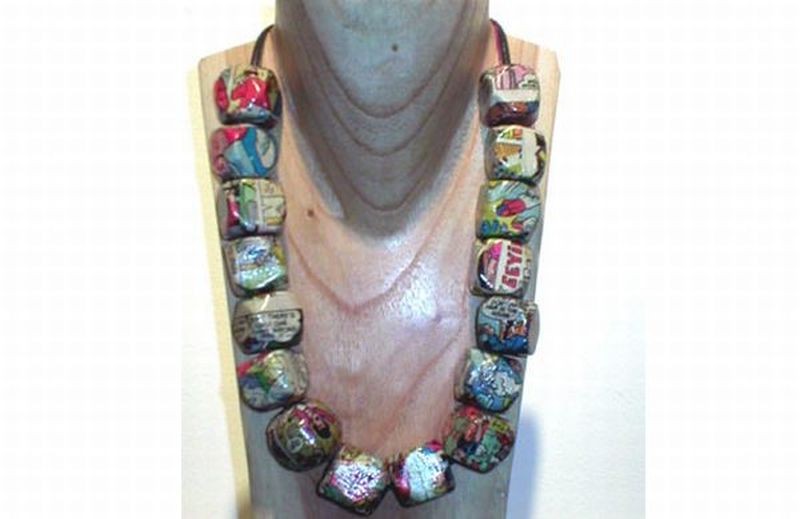 How about a comical necklace? Well, this necklace is made out of Betty and Veronica comics and it demonstrates an eco-friendly way of looking good. This trendy necklace is retailed at $21 and can be worn over all sorts of clothing.
7. Paperstone Kitchen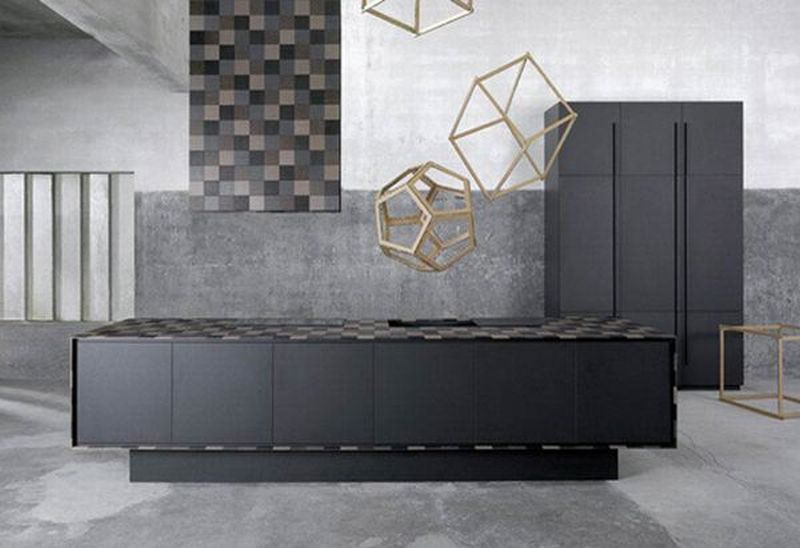 Paperstone is nothing but a type of paper that is made with 100% petroleum-free, phenolic resins. It is an idea that is catching up fast and designer Alessio Bassan has used this idea to design a modern and unique kitchen. The kitchen has all the modern facilities that one needs and is also eco-friendly thus sending out an important green message.
8. Eco Accessories by Mingus Designs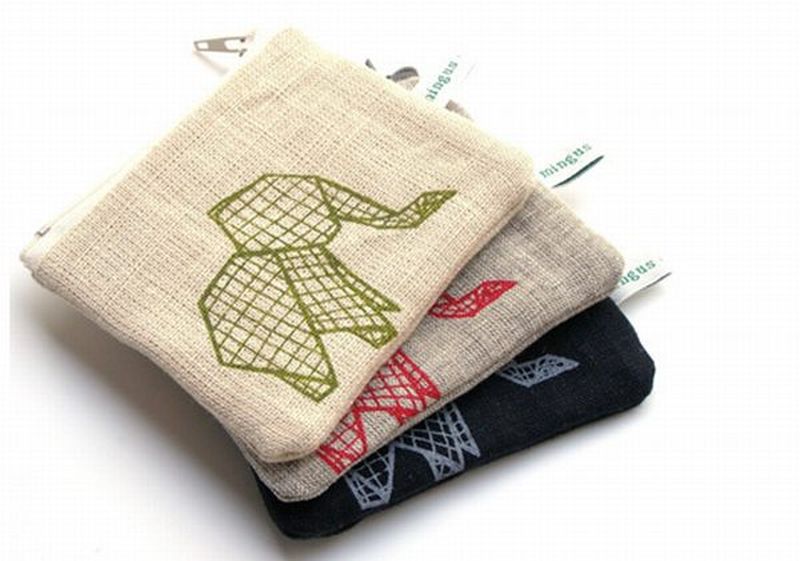 Mingus Designs has made these super cute pouches, bags, t-shirts etc using recycled paper. They have also created brooches using vegan materials and upcycled leather. The products are extremely usable and cute while being green and environment conscious at the same time.
9. Life sustainable water container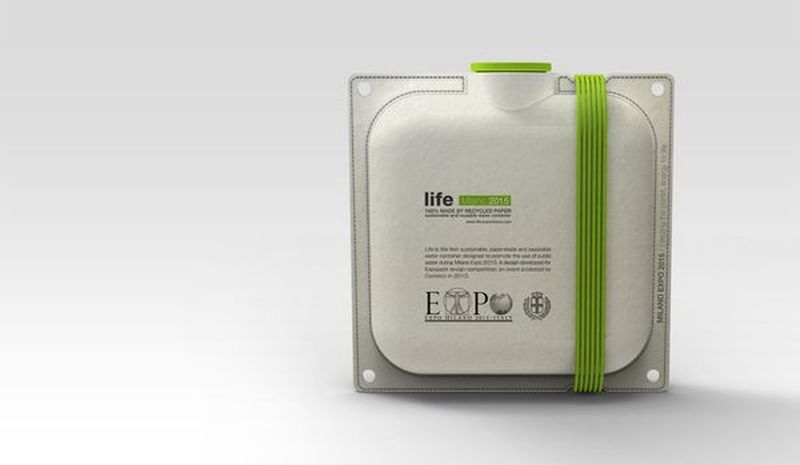 Life is a safe water container made out of recycled paper. These water bottles have a very simple design and have absolutely no harmful effects on the water inside. The bottles were designed to reduce the use of plastic, a material used in the packaging of most mineral water bottles.
10. Newspaper wood by Dutch designer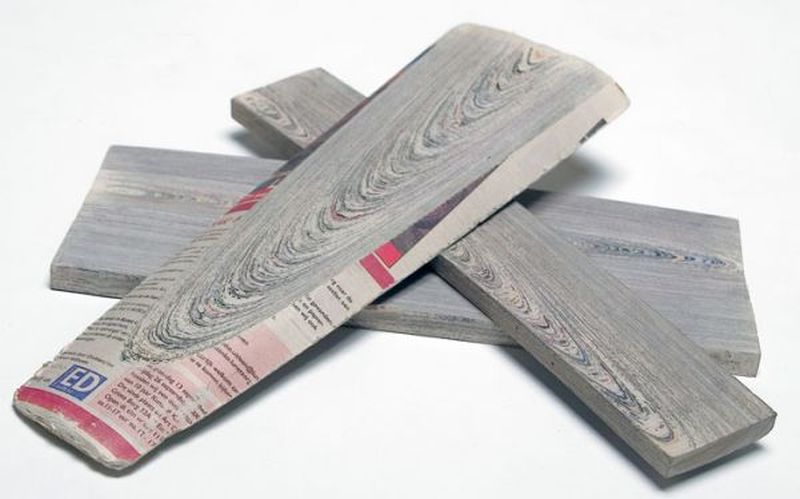 Mieke Meijer has developed the idea of creating wood out of recycled paper using new and latest techniques. The paper is made hard through recycling and then special machines are used to roll them tightly so that they take the shape of wood tabloids.
11. Wall House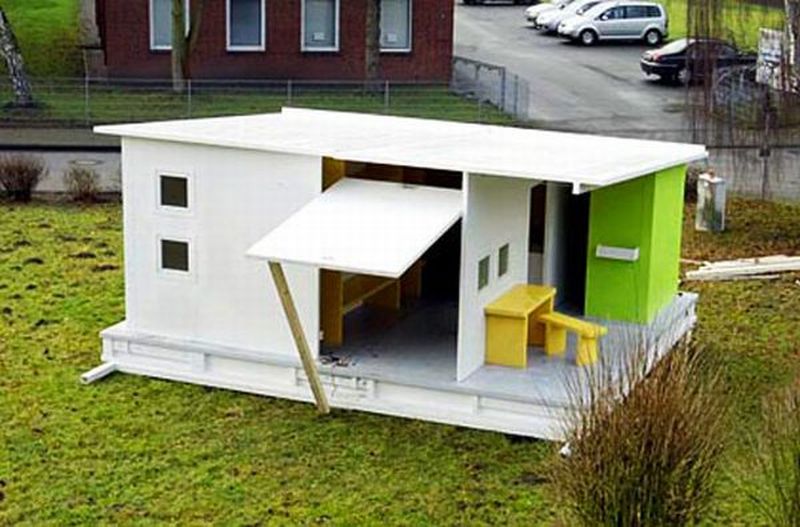 The Swiss company Wall AG has manufactured this budgeted, durable and prefab house from recycled paper and cardboard.
The house called the Universal World House occupies an area of 390 square feet and weighs about 1,763 pounds. The house makes complete use of natural day light and ventilation as the walls open up at any time. This prefab dwelling comes with basic housing needs like plumbing, beds and more.
It can provide a quick shelter for the homeless and serve as temporary home for people affected by natural calamities.
12. Guest Room Chair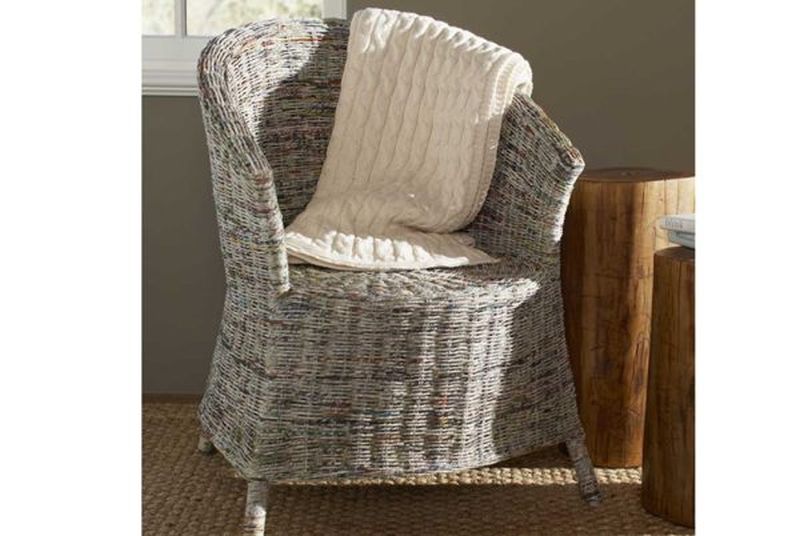 Many creative people have come up with different ideas of building something good and unique out of recycled paper. This unique and innovative armchair which is also comfortable to relax on consists of old recycled newspapers. The Newspaper Armchair doesn't const much and can be a perfectly remarkable furniture piece for your porch or guest room
13. Eco-hip recycled newspaper bag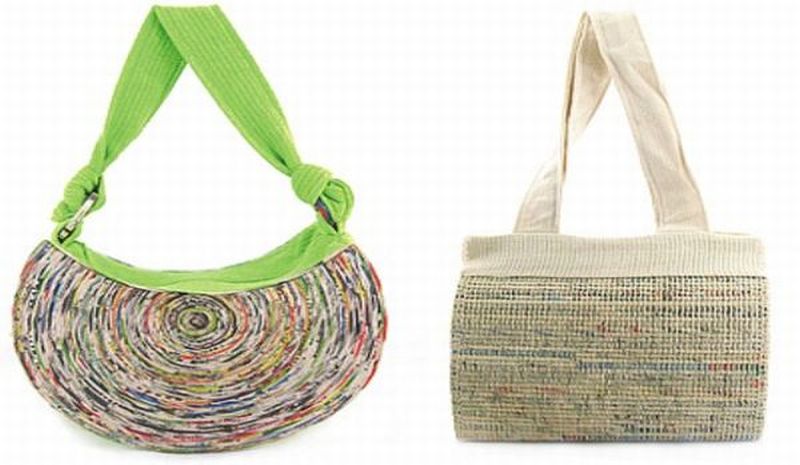 These unique and stylish handbags consist totally of recycled newspapers. These incredibly trendy bags are popular among women who want to make a green fashion statement. The bags are made by using handwoven techniques. In addition,  they consist of all sort of natural and sustainable material like organic cotton, jute, and recycled paper. The bags come in five different sizes and they have a natural water- resistant protection. Different zippers or magnetic snap closures give the bags a contemporary appearance.
14. Recycled paper totes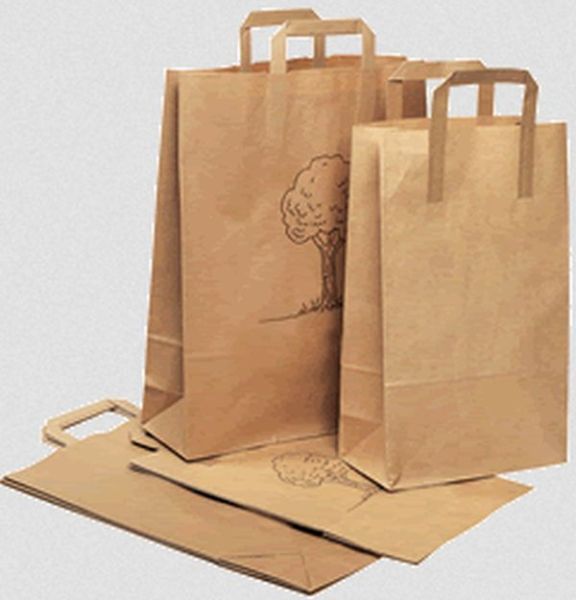 Plastic bags have been banned in many countries and regions of the world. Plastic bags are indestructible and they clog the gutters that can lead to urban flooding during the season of monsoon. Recycled and reusable bags are in fashion these days. One can easily use old newspapers, art papers and magazine covers for making recycled tote bags. Totes made from recycled papers can be used as a gift holder. Many professional recyclers have started to commercially produce recycled paper tote bags. The retailers and shop owners prefer these bags as they are both stylish and sturdy.
15. Vase made from recycled papers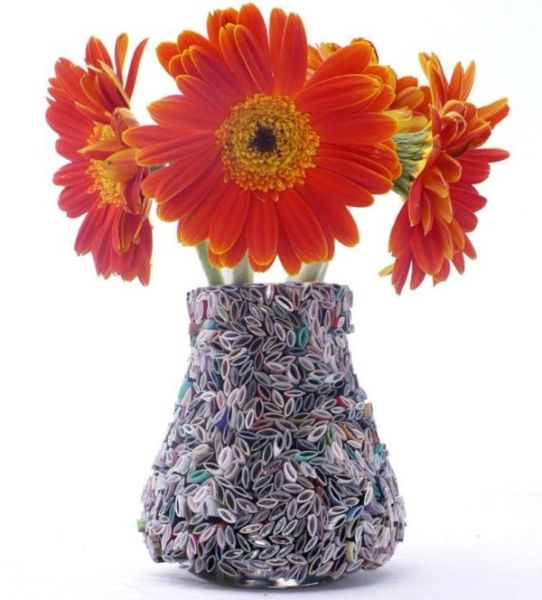 Flower vase is a safe yet charming gift that you can give to anyone at any event. Recycled papers are sturdy enough to be used as the main material for making DIY flower vases. For making your paper flower vase more attractive use colorful magazine pages and the old art books of your children, which have become worn for reuse. The idea behind making recycled paper vases is to save both resources and money. If you are really good at it then you can sell your recycled paper vases online or at a local store.
16. Beautiful gift tags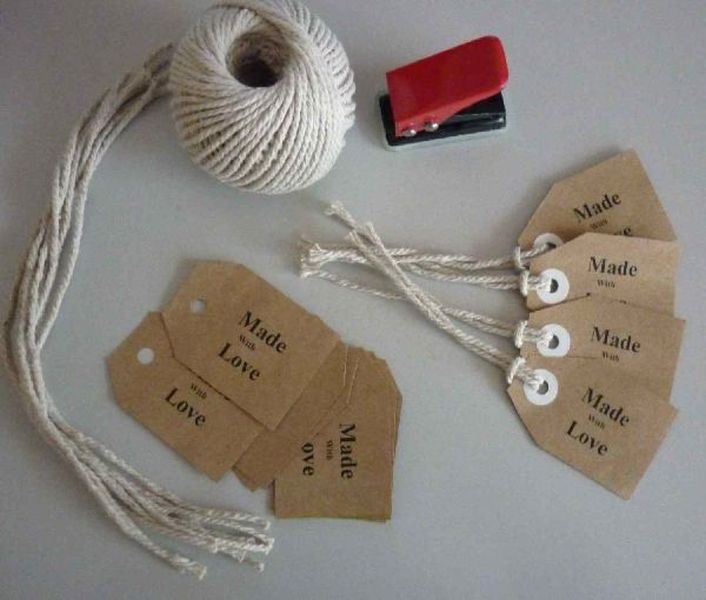 If you are crafty with a pair of scissors then there is no limit to the things that you can make using old papers and magazines. Cardboards are also made materials same as paper. You should also try to incorporate pieces of old cardboard and hard paper strips in your DIY recycling projects. You can utilize recycled paper for making gift tags of different types. Cut papers in different shapes along with cardboards. Paste the paper on the cardboard pieces for making lovely gift tags.
 17. Recycled paper picture frames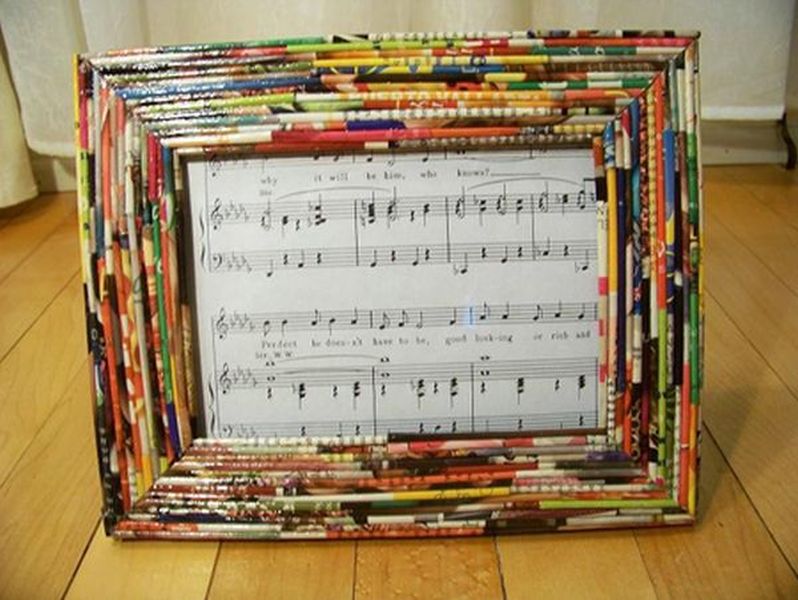 We are fond of memories captured through the lens of a camera. We all want to preserve the old pictures and showcase them around our home. Picture frames can enhance the beauty of your walls. Recycled papers are being used for making picture frames. You can make picture frames using recycled papers at home as well. For creating an extraordinary picture frame using recycled paper, you should use the decoupage method. It makes the picture frame last longer and lends a lovely motif to it. 
18. Holiday Decorations and knick-knacks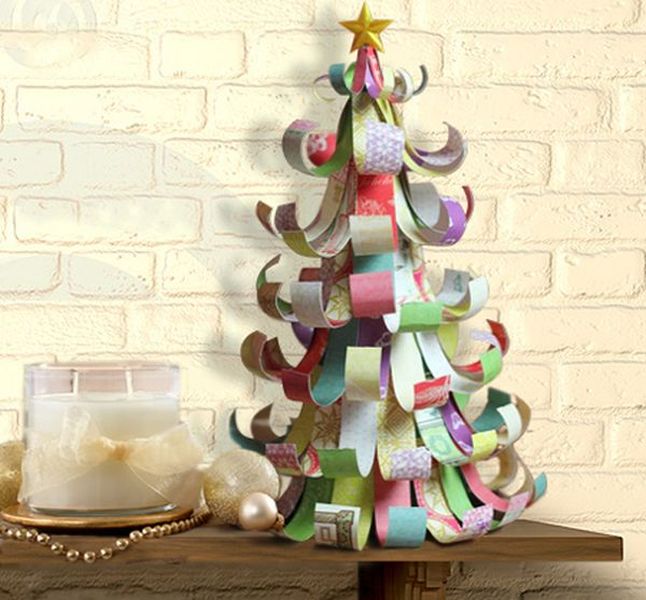 There are plenty of different ways in which you can use recycled papers for decorating your home. Use strips of papers for making colorful ribbons that you can paste on a wall hanging with glue. You can also use cardboard papers for making small cylindrical boxes. These boxes can hold your cables and small accessories. You can use a blade or a scissor for making nice holiday decorations out of empty toilet paper rolls. Use pieces of newspapers for making small garments for your decorative figurines during Easter or Christmas.
19. Paper Scraps recycled to create new looking lampshades!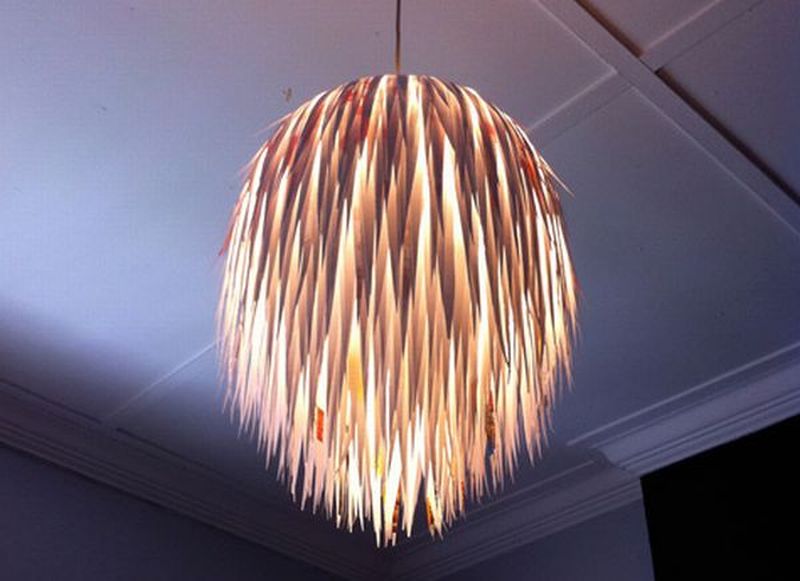 Made from packing boxes, the DIY Light project is a sheer ingenuity from the hands of the designer Gabrielle Guy. A graphic designer who has gone one step ahead and created this smashing lampshade out of an old lantern by just recycling paper scraps!
By cutting out strips from scrap paper and adding them to the old lamp, Gabrielle Guy made a totally innovative creation. The end result was an awesome piece of lighting, with amazing pieces of paper decorating the edges. And the best part about this creation is that, it may look all that expensive but actually it costs close to nothing! So, switch on your light and see the light diffusing in a very effable way.
Final Words
The importance of recycling paper cannot be emphasized enough. Apart from saving trees and other natural resources, it will also help in preventing wastage of water. Eco-conscious people have started a movement for recycling papers in the most innovative manner. Anyone with a flair for DIY projects can make beautiful objects using recycled papers.
There are several ways of using recycle paper for decorating your house and beautifying your life. Every DIY lover should try to use old papers and magazines in innovative manner for making new things.