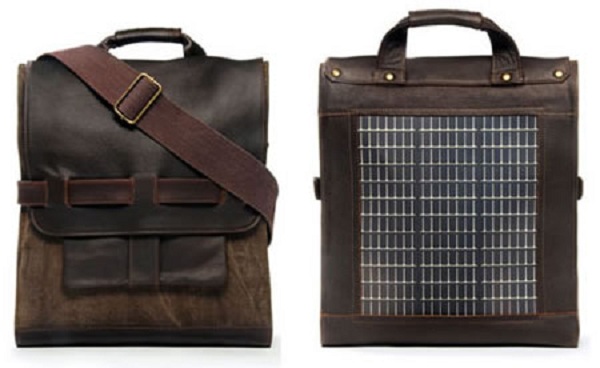 Want to pave a path back to your school, that's environmentally friendly? A sense of consciousness has set in probably every person. Being environmental conscious is a boon for people who have gone wayward in their approach towards environment. It is payback time for us. Who more than children will promote this social, noble cause? A series of green products to promote this cause is now widely available. These products are a favorite with children. It's not sure as to how much they'll understand the Nature factor, but it's sure they'll love the fancy designed school products. Even you can use them.
1. Back to School Value Bundle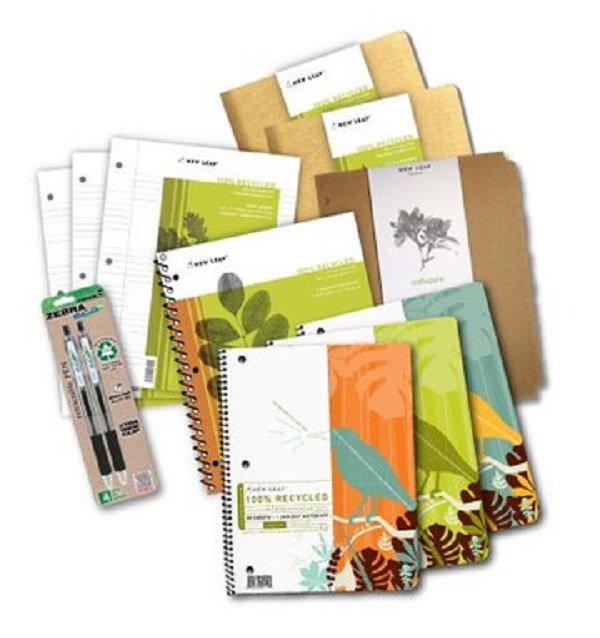 The Back to School Value Bundle is a set of products which you can connect with your school life. Something, that your kids can inherit from you. It's a gift they'll make you feel in nature's lap whenever you are in reach of it. It is easily available at any mall or any online store. The bundle consists of:
Three, 1 Subject Notebooks, 100% Nature friendly
One, 3 Subject Notebooks, 100% Nature friendly
Two, 1/2″ Binders, 100% Recycled
Three, Packages of Filler Paper, 100% Nature friendly
One, 5 Tab Divider, 100% Recycled
It is priced at an affordable 34.99$. Nature doesn't demand a price while gifting her resources. Right? Go ahead and grab it.
2. Design Ideas Recycled Newspaper Pencils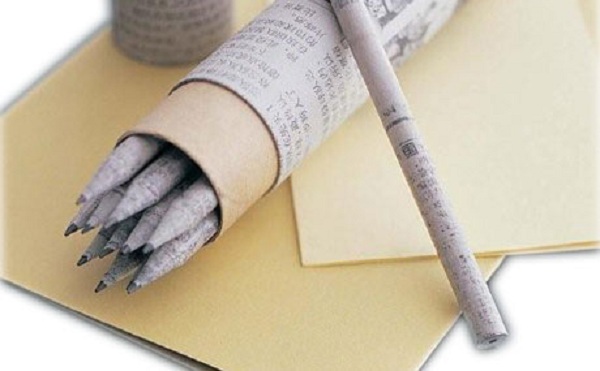 Pencils are available in so many designs and so many colors. But what if you come across a pencil that's close to nature? Actually, these pencils are made from recycled newspapers. The newspapers swamp over a thin lead to form pencil. A glue or adhesive does the rest job. The pencils are also available in a variety of designs as colored pages of newspapers are also brought into use. They can also form an eco-friendly gift as a birthday present or a natural way to express ideas is also on the cards.
3. Kool Aid Drink Pouch Pocket Portfolio: A pocket size portfolio comes handy enough to keep important bills and credit cards at place. And the cherry on the icing is that the pocket size portfolio is promoting the cause of social responsibility of protecting the environment. All you have to do is to match your favorite terracycle product wrappers to create this pocket pouch. Believe me, you will win accolades and also will be on the forefront of the Green Revolution that's sweeping the world. Instead of dumping, recycle and get going in style!
4. Noon Solar Powered Book Bags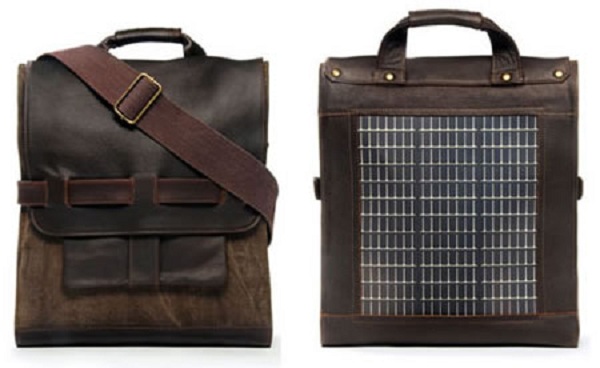 It is quite distressful when the alarm clock keeps ringing in the morning and you want to steal that extra minute from your life. But it doesn't let you sleep. No worries, you will now wake up only when your solar bag gets charged up and is ready to make you rise and shine. No tinkling noise or irritating voices that will wake you. Just a sweet sunny morning tune to ensure you are always on the go. It's style with utility. It's a bag that powers on with solar energy to function as an alarm clock. No extra battery charges!
5. Dell Studio Hybrid Desktop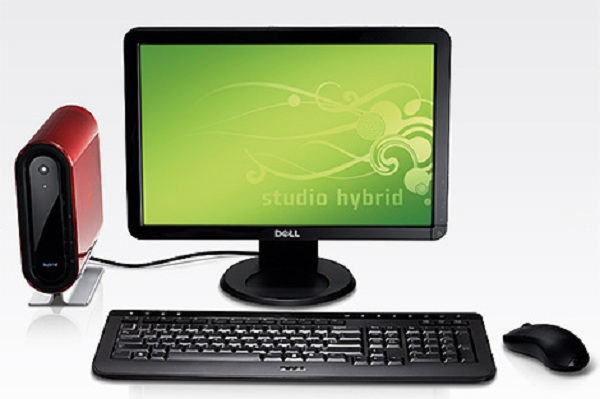 The leaders in computers, Dell, is now moving towards an active participation in corporate social responsibility. They have unveiled a new sleek, powerful design in the market set to blow your minds away. A desktop that saves space, power and is made up of recyclable materials. A range of fruity colors invite you and it's quite slim also. So, no extra onus and mobile desktop on the go!