Honda goes environment friendly with its new model
Environmental organizations have always targeted automobile companies for disturbing the ecological balance. The criticism has acted as a catalyst for many companies to make their foray in environment friendly products. Major automobile companies like Toyota, BMW, Mercedes and Honda are now making environment friendly cars. These cars will run on clean fuel such as hydrogen or electricity. Honda has recently launched the eco friendly version of its popular small car Brio.  The Brio Amaze is sedan that runs on both petrol and electricity.
Major milestone for company
Honda is known all over the world for its technological innovations and Brio is the perfect example of that. The hybrid version of this car will be available globally in coming months. Honda also plans to introduce several new hybrid models in coming years. The CEO of company told media that Honda is currently focusing on eco friendly products so that they can do their part towards the environment. he also added the Honda has always aimed at provided technologically advanced products to its customer. The evolution of eco friendly cars which started with Toyota Prius seems to be going on strong. Other companies have also stated following this trend to make their contribution towards environment.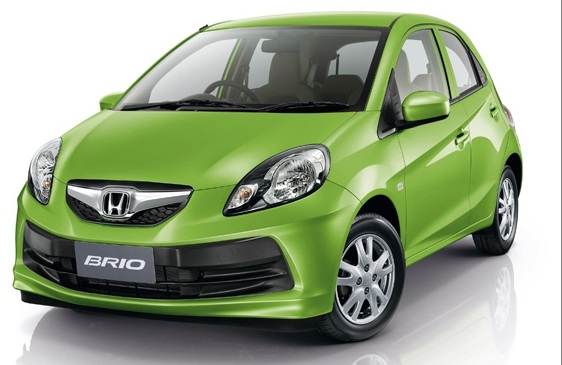 Eco cars
Honda will be launching Brio Amaze in Thailand this year and hopes to receive positive reviews on this car. The company has also tied up with various financial organizations and government bodies so that the car can be made available for first time customer. This is the second eco friendly car from this automotive giant after the popular insight. In some countries the car will be available in multiple engine options. The hybrid version will host the capability to run on both petrol and electricity. The car underwent lot of research and development before it was put into production line. This is the main reason why Honda hopes to make big inroads with this model. The Brio is already selling like hot cake in the global market.  The company is also planning to launch to eco friendly version in countries where Brio is still selling in petrol version
Specifications
The car is powered by 16 valve petrol engine which produces 90 horsepower. Brio offers an exceptional fuel economy of 20 kilometers to a single litre making it one of the most fuel efficient cars in the market. The eco friendly version of this car emits no green house gases which makes it quite eco friendly. The car holds its specification according to Euro 4 standards. Brio also hosts a number of technologically advanced features which are hard to find in small size car. Honda has always concentrated on providing high end security and brio does not lag on this front. The car comes equipped with high end safety features like ABS, EBD and airbags. The body comprises of G-con structure making it lightweight and easy to maneuver in city traffic. Taking a leaf out of its first eco car insight, Honda has eliminated all the drawbacks of this car. The second eco car is not only environment friendly but also offers exceptional fuel economy. The car can be easily charged within 90 minutes. One of the most appealing things about this car is the design. It seems that Honda designers have adopted something totally different while designing this car. The new Brio is eco friendly vehicle as it may come with an option of electric motor. The concept of futuristic design makes this car truly exceptional. Even a single sighting will lure you instantly. This model is expected to be launched in 2013 as a replacement for current Brio.