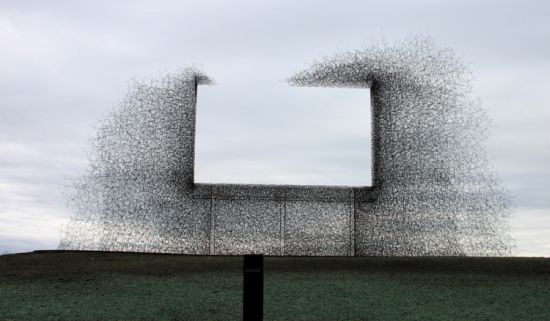 Sometimes what huge protest walks cannot do, a small billboard does. So, the American government has commissioned the Seattle art and architecture firm Lead Pencil Studio to design an art piece that comments on the consequences of advertising and demands to free some space. The new abstract artwork called Non-Sign II consists of a blank frame surrounded by a web of metal pieces.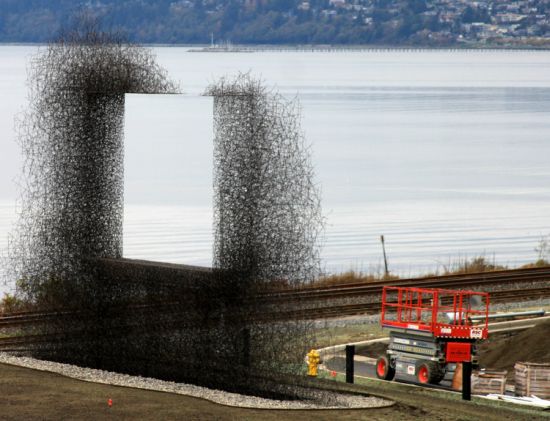 Here what Lead Pencil Studio's Daniel Mihalyo has to say about their concept:
Borrowing the effectiveness of billboards to redirect attention away from the landscape… this permanently open aperture between nations works to frame nothing more than a clear view of the changing atmospheric conditions beyond.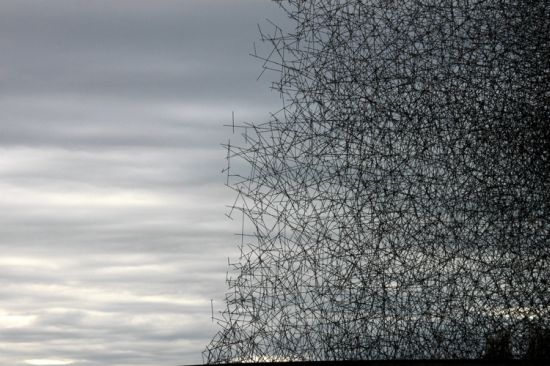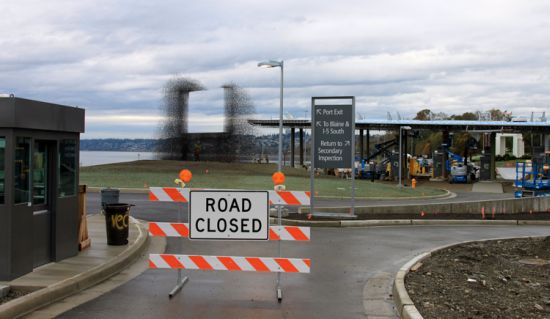 Via: FastCoDesign