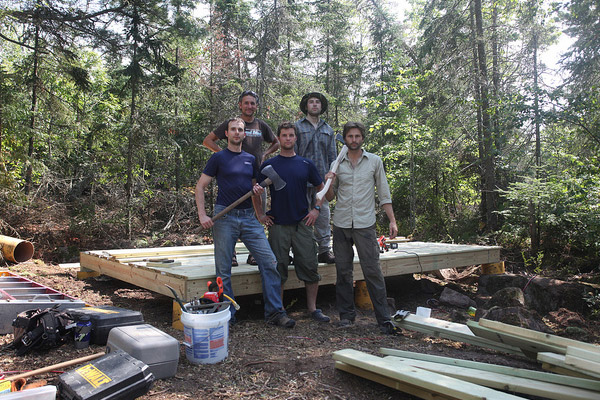 The Rabbit Island is now set to turn into a great artists' getaway in an ideal island covered with a thick forested canopy amidst the world's largest freshwater lake – Lake Superior. The Rabbit Island is a pristine 90 acre island that is beaming with nature's bounty – a thick forest and a flourishing wildlife, untouched and pure, nestled away from the 'development' that has taken place away from it. The Rabbit Island project is being developed with funds to become a residency for artists to come and work in proximity to nature.
After all, most artists are inspired by Mother Earth. The structures that would comprise of the studios and residential homes would be made in an eco-friendly fashion i.e. from the wood and stones on the island itself. The main need, which still needs some monetary support to realize, would be solar panels for providing the necessary energy to charge the equipment and tools that would be required during the construction phase.
Artists from all walks of life, from architects and photographers to writers and visual artists, all develop innovative work when they face challenges and constraints. Therefore, the isolated Rabbit Island environment can act like a catalyst to enable their imagination to work wonders. It is a very unique opportunity for artists to be a part of a microcosm so pure and to explore ideas in a creative manner.
The island was bought by Rob Gorski through Craiglist over a year back and Gorski along with Andrew Ranville has already commenced constructing prototype cabins on the island. Rabbit Island, a part of Michigan's Upper Peninsula, is entirely different from the industrial backdrop and auto industry that forms the main activity of the state. Living on the island is also expected give artists a deeper understanding and respect for the environment we live in.
Via Inhabitat