Hikers and trekkers have got to pack some gear for their trips. With the advances made in technology, there are many ecofriendly camping gadgets for hikers. These gadgets are powered by solar energy, making the use of harmful lithium batteries a thing of the past. While on your wilderness adventure, you need essentials like lights, backpacks, tools, water filters – the list is endless. It's up to you to carry as much as you can or as little. Here's our pick of the best gadgets for your hiking trip this vacation:
Million mile flashlight and other cool eco-friendly camping gadgets for hikers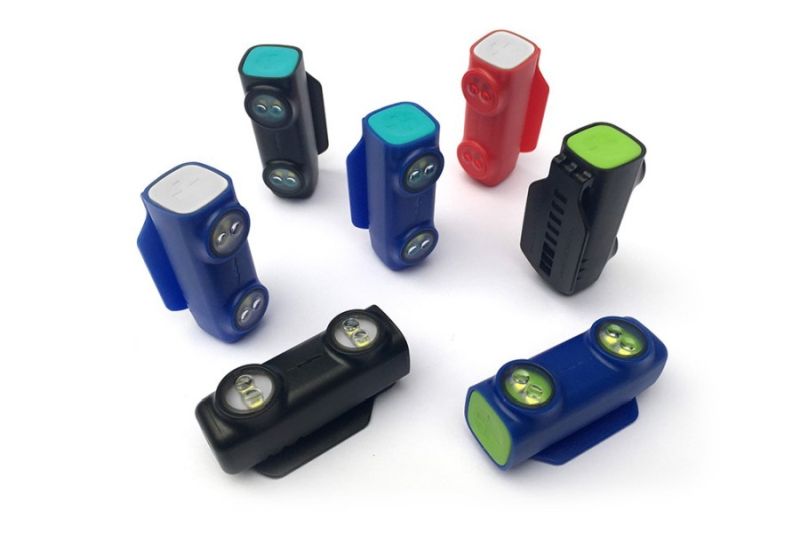 This is our top pick as the light in this flashlight is powered by your steps. It is charged by walking, and never ever needs batteries. It will also motivate you to keep walking too. This outdoor adventure gear 2018 will help you look where you're going at dawn, at dusk, or at night.
Espresso maker from Wacaco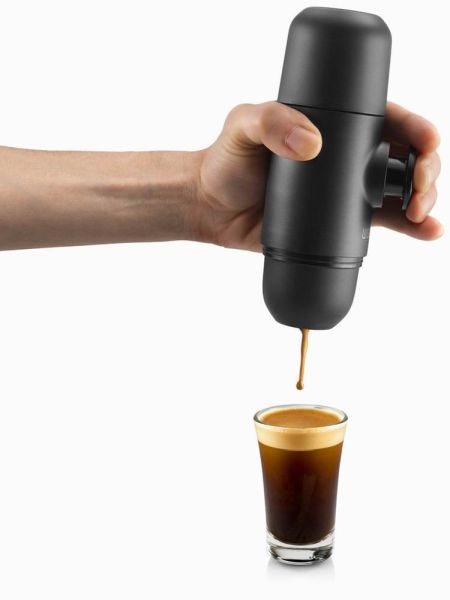 One of the eco-friendly camping gadgets for hikers which would pep you up and help you to stay alert is this compact espresso maker. You can carry it easily, and has been called 'smallest, lightest as well as most versatile machine'. Brew your favorite blend anytime and anywhere, as all it needs is water and coffee beans. No cartridges, N2O, or electricity required. This is one of the nicest eco-friendly hiking gadgets which coffee die-hards would love.
LifeStraw Steel water filter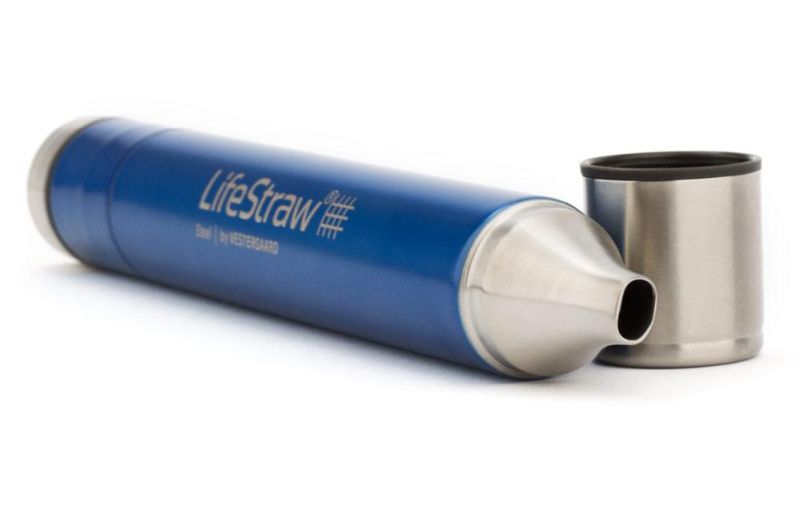 It is one of those eco-friendly camping gadgets for hikers which is simply amazing. Swiss company Vestergaard uses 2-stage process of filtration to remove impurities like protozoa, chlorine, bacteria as well as bad taste. This water filtering system is just a simple tube made from steel. It just has an activated carbon capsule which can be replaced. It's eco-friendly too, as it doesn't require any batteries or power.
Steel deodorant
Well, it's not exactly a gadget, but it really would improve your hygiene and cleanliness in the wild. It's a small steel bar which only needs to be wetted with water. You can rub this deodorant in your underarms and feet; and your body odor will decrease considerably. If you're allergic to artificial compounds, fragrances etc, this is the deodorant for you.
Portable woodstove – BioLite CampStove 2
If you're going on a long hiking trip, you'd need a stove to prepare your food. A portable stove is one of the must have gadgets for the eco-conscious hiker. BioLite CampStove 2 cooks with wood fire. It can also convert the heat from the wooden fire into electricity. This outdoor adventure gear 2018 can charge LED lights, phones, as well as other gadgets while you're out in the forest.
VSSL first aid kit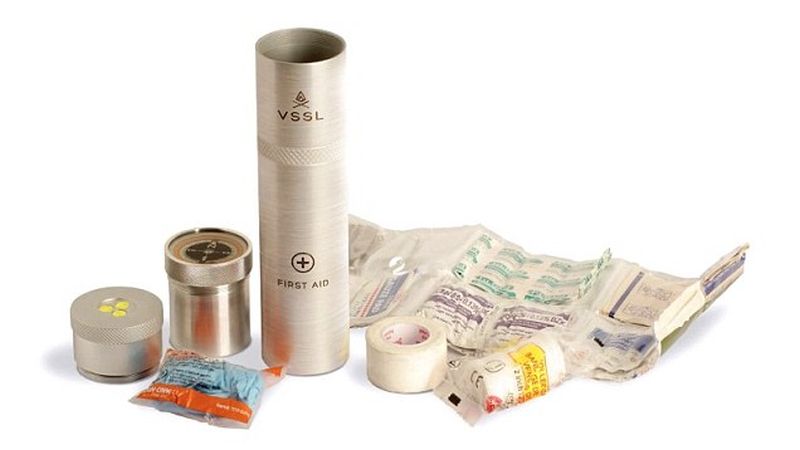 One of the outdoor adventure gear 2018,  which you have to have on your hike is a first aid kit. The kit from VSSL is packed with antiseptic wipes, painkillers, dual mode LED light, as well as a compass (oil-filled). There are 17 items which have been rolled into a sleek 9 inches tube, making it highly portable.
Lumberjack Axe Head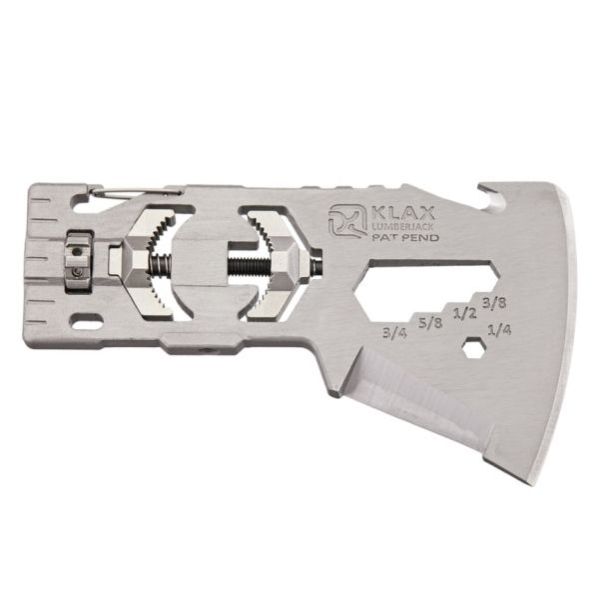 It's one of those eco-friendly camping gadgets for hikers, which you'd like if you like multi-purpose tools. It works like a knife, carabiner, hammer, hex driver, or bottle opener. This amazing tool cam morph into 7 tools and can be attached to a handle of your choice.
Pocket blanket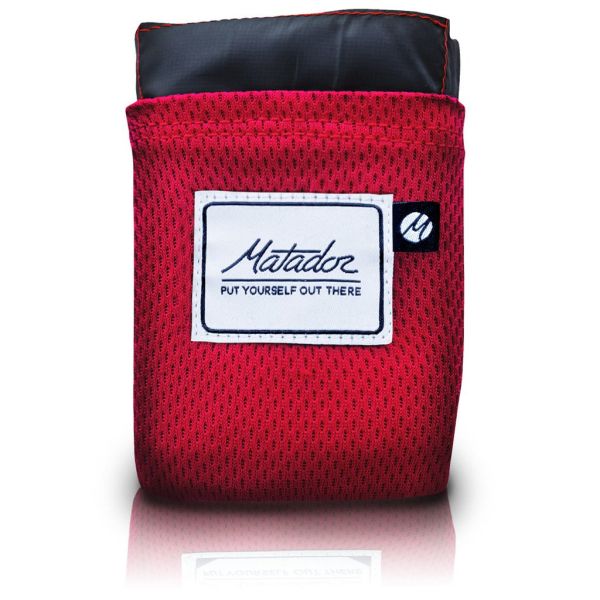 This eco-friendly camping gadgets for hikers is a must have gadgets for the eco-conscious hiker. It's great for hiking, camping, festivals, picnics, and any outdoor adventure. Keep it in your glove compartment and sleep outdoors under the stars whenever you feel like it. 2-4 adults can sleep under this blanket. It folds down neatly to the size of a wallet when not used. This little thing can expand into a strong blanket as it has inbuilt corner stakes as well as sand pockets. Its waterproof and resistant to punctures.
Lunatec Aquabot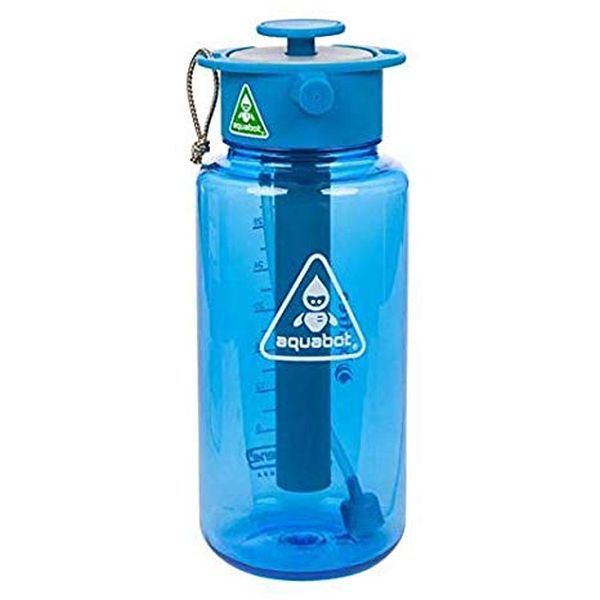 The Aquabot is one of the most fun eco-friendly camping gadgets for hikers. It has a shower, stream, and mist patterns to keep you hydrated and cool. The shower can clean your dust covered gear. The 25 ft stream is perfect for friendly water fights in the wild.
Ultimate survival kit from Bear Grylls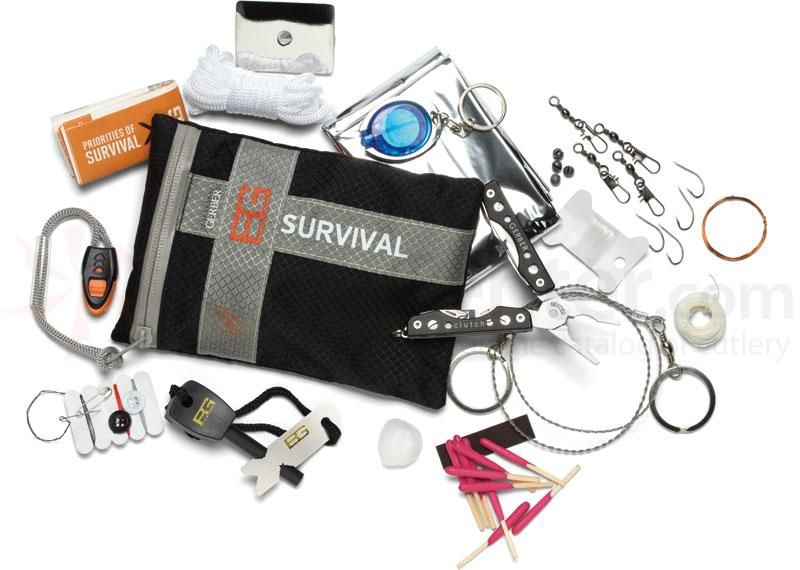 This kit is perfect.  It's got flat drivers, hand saw, tweezers, emergency cord, fine edged knife, survival blanket et al. It has 16 pieces which also has a complete Bear Gryll's survival guide, which should be pretty useful too. The pocket guide has rescue instructions as well.
Solar shower from Coleman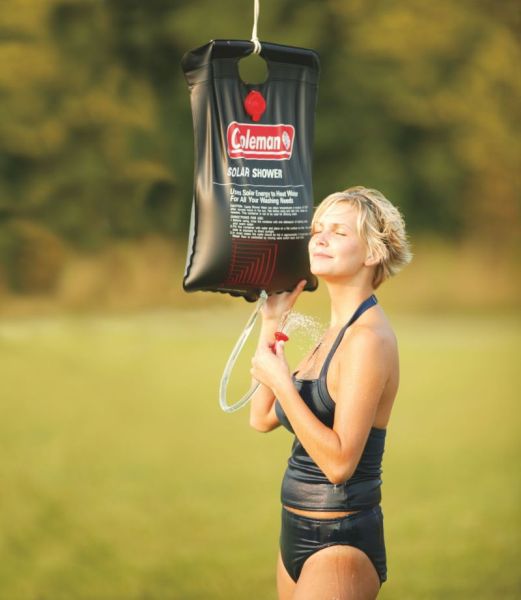 Showering in the wild is not possible unless you stand underneath a waterfall. If you don't want to do that, a solar shower will be your best option. This solar shower from Coleman has a capacity of 5 gallons, has an off and on valve, and a shower head.
Solar charger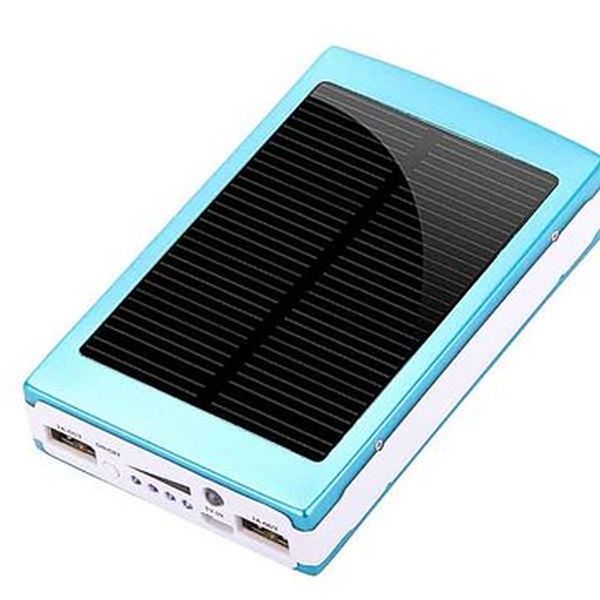 There are no chargers to charge your phone in the great outdoors. Though you may not use your phone for calls, but you would surely like to click some photos and capture videos of the magnificent nature surrounding you. A solar charged powerbank will charge your phone effectively, especially if you use it for navigation.
VONOTO compass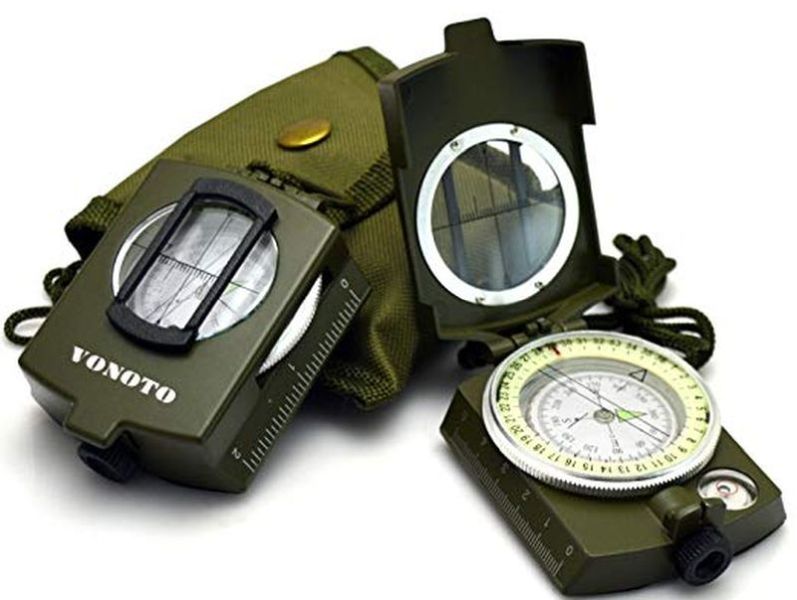 A compass is a very useful equipment for outdoor adventures which has been used by the first explorers, and is still being used. The military compass is metal, waterproof, phosphorescent and shakeproof too. This simple gadget can help you stay on course during your hike.
Trillium Hammock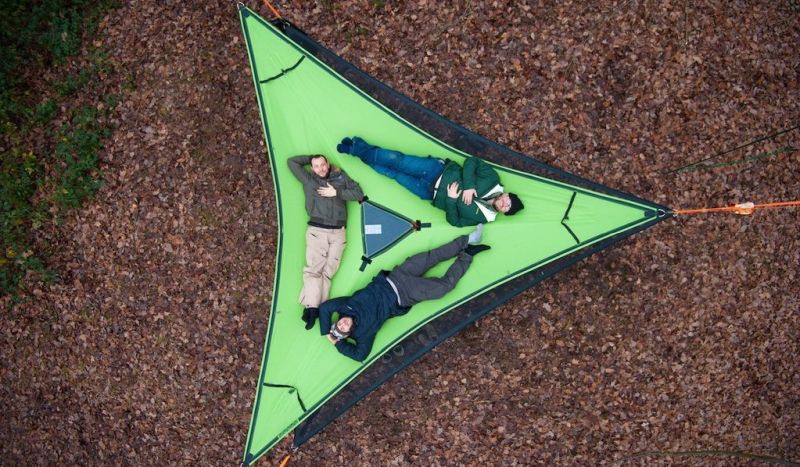 If you need to rest, do so in style with the Trillium Hammock made by Tentsile. It can be secured with the help of heavy duty webbing and ratchets. It is reinforced by more than 20 meters seatbelt. It's one of the strongest hammock available.
LED headlights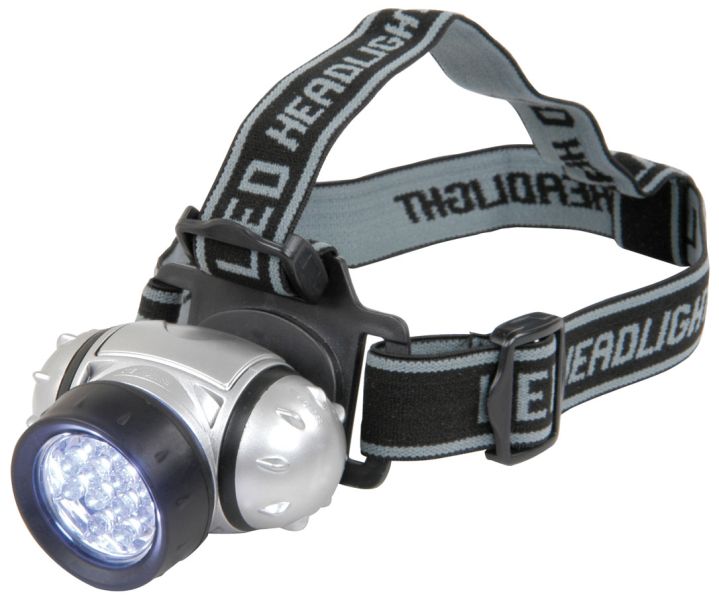 When you're hiking or trekking in the dark, you need hands free to do the work – like putting up the tent or cooking dinner. LED headlights provide the right amount of light for these jobs. Buy lightweight, waterproof headlights, which will serve you well in rain too.
Stormproof Matches from UCO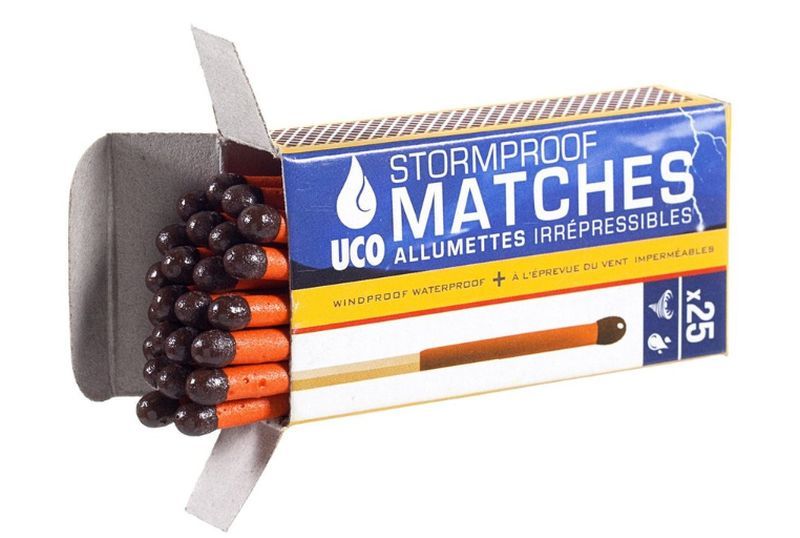 You have to have a stash of these matches in your camping bag. It includes a waterproof case which is durable and has 3 strikers. These waterproof and windproof matches light up in heavy winds, snow, and driving rain.
All these fantastic camping gadgets will make your camping trip easy and convenient. These are all basic gadgets, but the latest designs and improvements have made them must-haves for your outdoor trips.