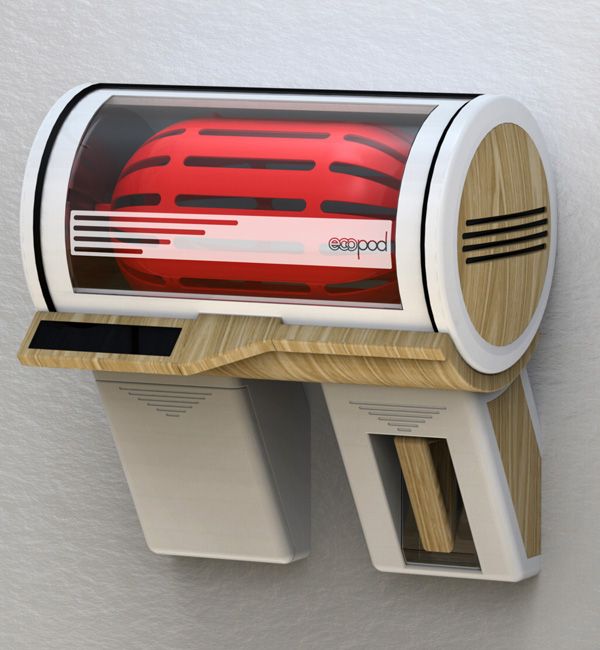 Prepare yourself for an ultimate washing experience. After all it's the 21st century and the products should reflect the same as well. The Mighty Drum, by Simon Hedt, is a winner of the James Dyson Award. This award commemorates all the next generation of brilliant designers by encouraging and awarding their work. A peekaboo into one of the most important Eco friendly feature is the machine hardly requires any soapy suds, making the water in which the clothes were washed reusable for watering the plants. ECO POD as it's named, is a gig invented to simply fuse into your home environment. How and Why? Read on.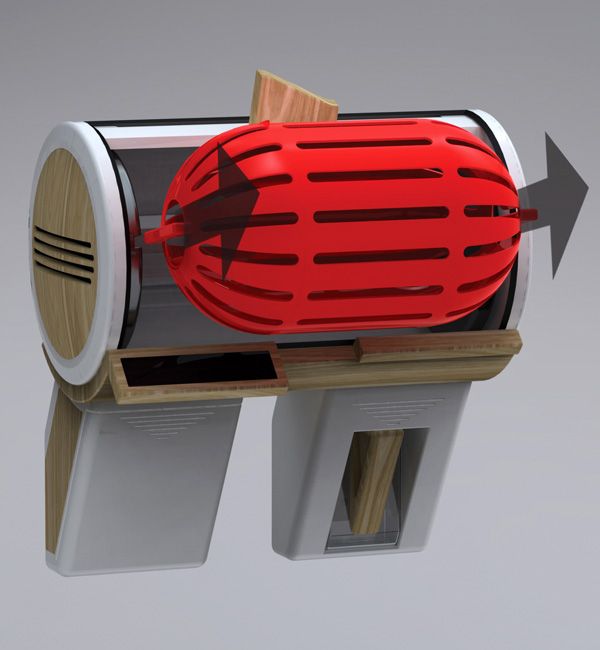 Utilizing advanced steam-cleaning technology, "wet" steam for washing and "dry" steam for drying primarily, it gives clothes that extra clean wash. I mean, who would not want their clothes to be washed and dried all in one go, and that too without any hassles. Sort your clothes into the three pods provided with the Eco Pod and wash them in the cycle as per your wish. Here's how this product adds to the convenience around the house. Being a simple wall mount machine, you can hook it up like a washing drum. The timber finish and white gloss help the product merge into the surroundings conveniently.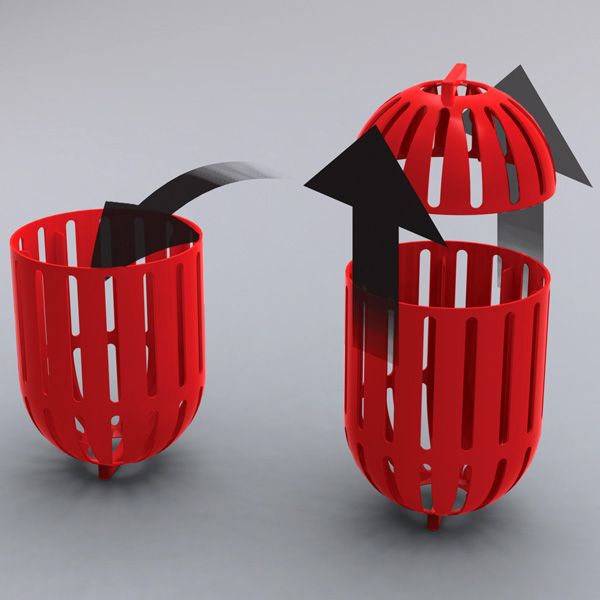 That's not all. Convenience personified, but the multi-faceted features are yet to end. The Eco Pod has been shortlisted in the 2011 Australian Design award and apart from being a compact washing machine design, helpful around the house; it also adds an extra bit on the eco front. Scratching your head, wondering how can a machine, rather, a washing drum be eco-friendly, then here goes. The machine does not require any soapy suds, making the water in which the clothes were washed reusable to water the plants. Double benefits; you can water the plants and wash clothes in the same water.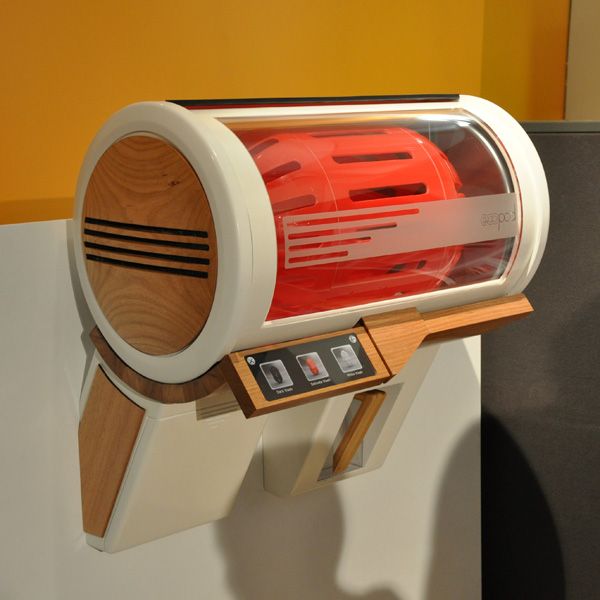 Whoooaaa…Sounds really amazing to me. Water consumption in this drum is relatively less as the main cleaner used is not water but steam, and unlike a front loader machine, this gadget does not use 66.7 liters per cycle. In a nutshell, the Eco Pod is a totally groovy product, out to steamroll those creases from your clothes away in a matter of seconds with its magnificent features and updated technology.
Via: Yanko Design